For millennia, the Yucatán Peninsula in southeastern Mexico has been home to the Maya, indigenous people whose magnificent civilization thrived centuries before the arrival of the Spaniards.
Cancún, the centrepoint of what we know as the Riviera Maya, is the main tourism draw. But the interior of the peninsula offers plentiful opportunities to go deeper, and experience the vibrant life — ancient and modern — of the Maya, who still live in Yucatán, speak the language of their ancestors and maintain many of the old ways.
The key to making sure your visit is more beneficial to the region is to get out of your hotel and explore all Yucatán has to offer.
Paradoxically, with the rising numbers of savvy responsible travelers looking for respectful ways to experience other cultures, traditional Maya lifestyles may have a greater chance of surviving.
Whether your base is Riviera Maya or Yucatán's capital Mérida (check out our Mindful Mérida guide — coming soon!), the key to making sure your visit is more beneficial to the region is to get out of your hotel and explore all — or at least some — of what Yucatán has to offer.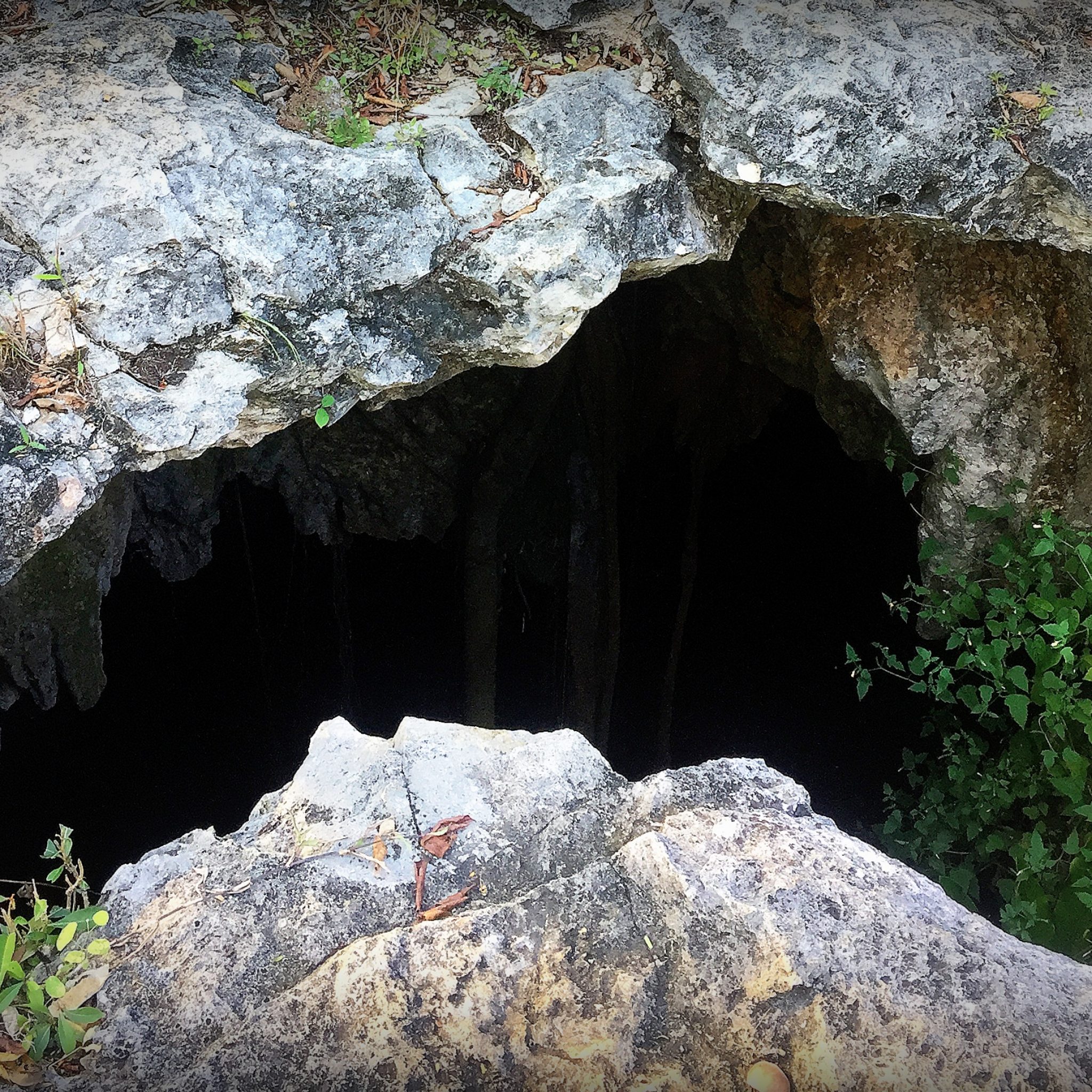 And the offer is pretty astounding.
The Yucatán Peninsula is one of the most culturally and biologically rich regions in the world. A vast variety of flora and fauna can be found in the biosphere reserves, lakes, cenotes and coral reefs, while Mexico's Mesoamerican culture is present in the numerous archeological sites that reveal mysteries of the Mayan civilization.
Vibrant colonial cities are dotted throughout the peninsula so whether you are searching for ecotourism, culture fill or a thrilling adventure, there is nowhere quite like Yucatán.
Find quaint fishing villages, small rustic hotels, and local beach side family-run restaurants. Enjoy the crystalline waters of the Caribbean and appreciate the protected Great Mayan Reef. Step into the heart of Mayan culture and be transported by ancestral traditions that several communities in the area have preserved.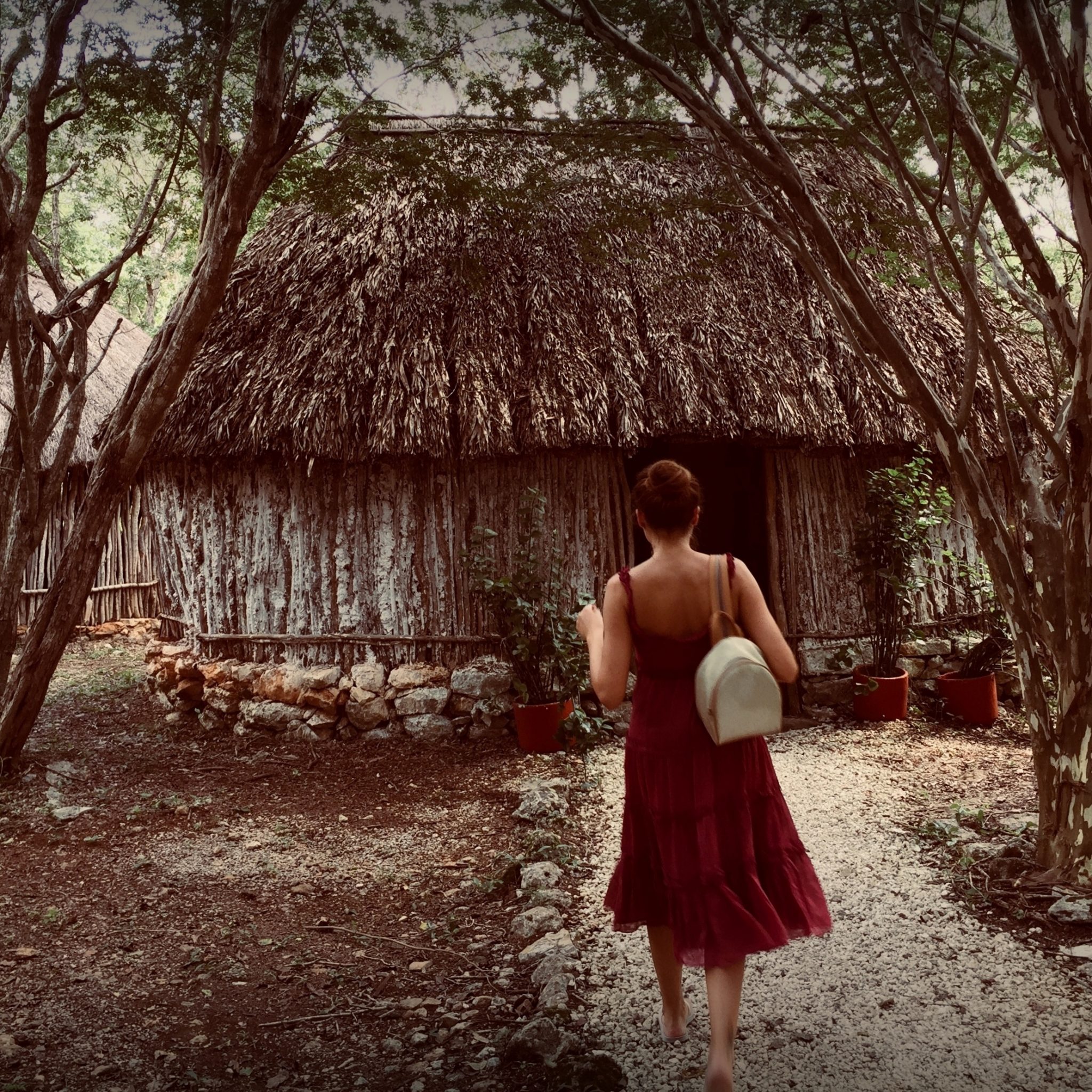 In other words, don't just take a day trip to Chichen Itza…
You probably heard of this ancient city of the Maya before, especially since it joined the list of the New Wonders of The World in 2007. It had always been very popular — it's also a World Heritage Site — but after 2007 the amount of visitors has at least doubled. Its popularity is well earned, no doubt, but as a result thousands of tour buses arrive at its gates with millions of visitors each year.
If it's an absolute must on your trip (everybody loves a UNESCO site, heck, I even went myself… it's hard to argue this one, although it turns out we might be loving them to death); try to be there as soon as they open or book a sunrise tour. Top tip: avoid cruise ship arrival days.
Hacienda Chichen is a sanctuary of life that happens to have a hotel inside.
Better still, get in before the crowds through a secret entrance by staying at the historic (built from ancient stones) eco hotel Hacienda Chichen. That's right, as their guest you gain access to Chichen Itza pyramids through a private garden gate! It's a family run place that employs local Maya people and represents all their traditions, such as (organic) Maya cooking and crafts. They also offer responsible tours, are part of Pack for a Purpose, conserve water, care for the wildlife, recycle… You name it — they do it. As owner Belisa puts it, "Hacienda Chichen is a sanctuary of life that happens to have a hotel inside".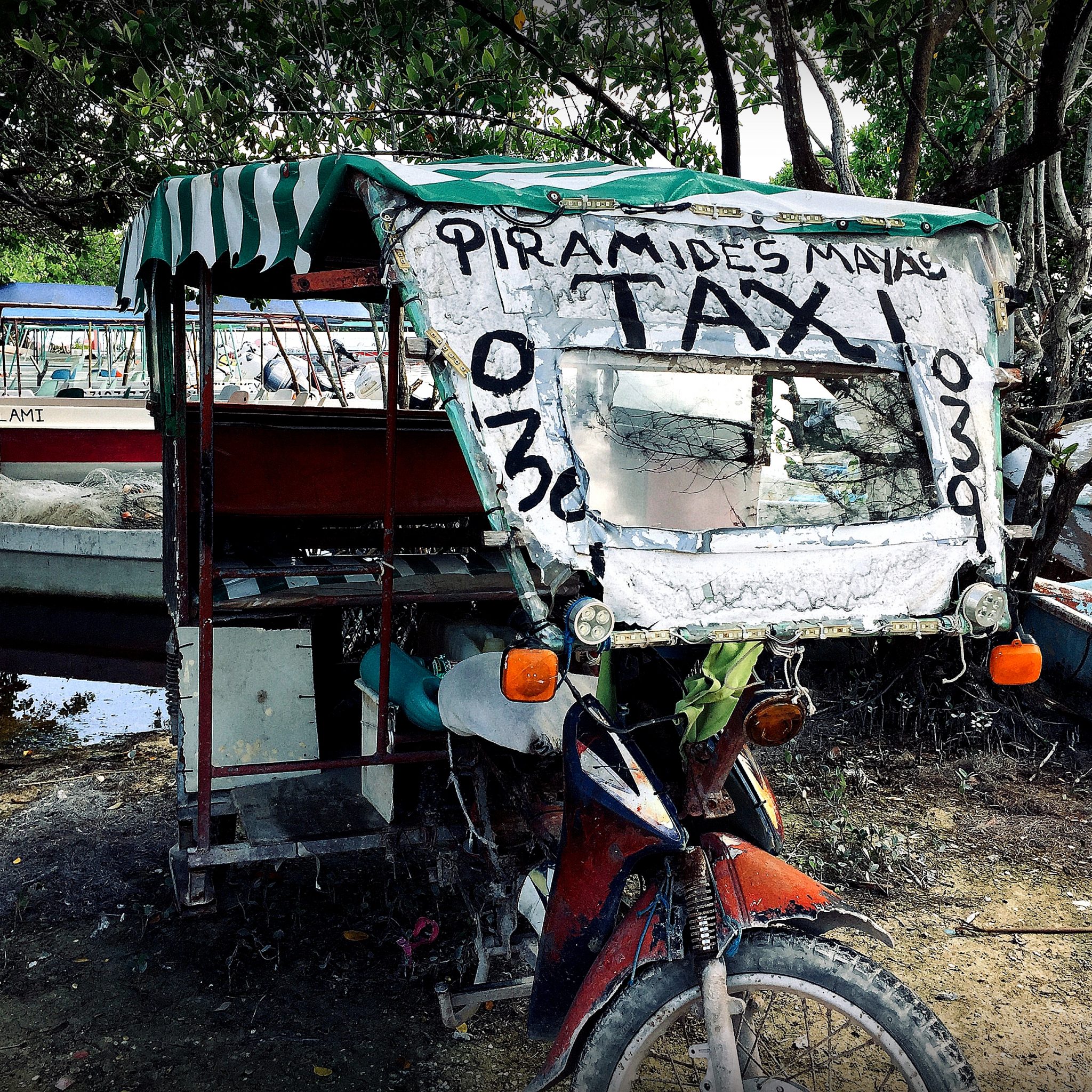 However, if you'd like to skip Chichen Itza altogether and take in the grandeur of the ancient Maya in more peace and quiet, head to one of the other much underrated archaeological sites in the area. They truly all are 'wonders of the world'.
Starting with three alternative archeological sites, here are our top Yucatán picks to forgo the crowds and ensure our tourism dollars are more evenly spread throughout the peninsula:
Ek' Balam
One of the most impressive ceremonial centers in the peninsula, Ek Balam is the most recent archaeological zone in the region opened to the public. Imagine the rituals that took place in the ball game (Pok Ta Pok), admire the tower and the recently restored jaguar mouth on the front of the main temple.
With its majestic palace and grounds, Ek Balam seems literally untouched by time. The amazingly well-preserved sculptures uncovered at Ek Balam are exciting to both newcomers and repeat visitors alike. And, since it seems out of the way for most tourists, you will likely have the place almost all to yourself, save for countless iguanas.
Make a pit stop at the small pueblo of Temozón, home of the best smoked meat in the area. Places such as El Negrito Ahumado or Carnes Concepción serve up Yucatán chorizo and other smokey delicacies.
Consider staying at the nearby small but soulful Genesis Eco Hotel, which attracts travelers interested in a sampling of local culture, archaeology, flora, fauna, nature, and architecture. They will even organize one of a kind community-based activities, such as an invitation into Maya homes, not as a passive observer, but as a participant. You will grind corn on an ancient metate and make tortillas with their neighbour, Guadalupe. You will learn about embroideries of traditional dresses, hammock weaving, and what the Maya can teach us about living more simply.
Uxmal and Ruta Puuc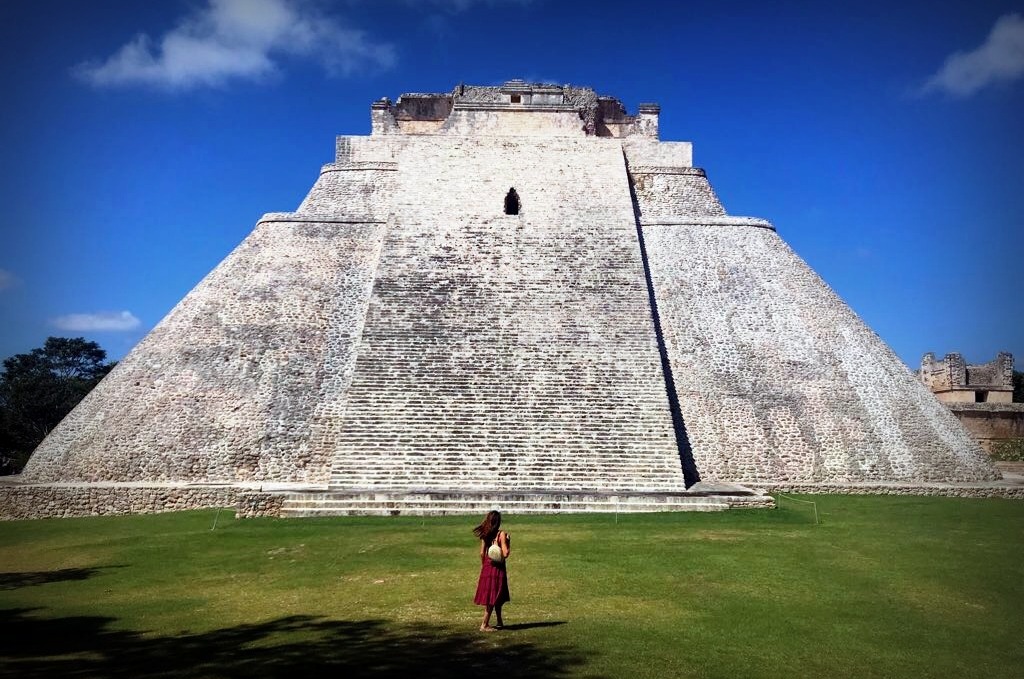 This impressive Mayan city lies around 1.5 hrs south of Mérida, along the Puuc Route of the Maya world. Uxmal is the largest and best preserved of the Puuc sites. It's known for its rounded-edge pyramids, typical of the Puuc style; temples with intricately detailed facades; and constant evocations of Chaac, the god of the rain. It's considered one of the most powerful cities in the ancient Mayan world.
While Uxmal is a popular visitor destination, it is much quieter than Chichen Itza and there are still some pyramids that allow a somewhat steep but very rewarding climb. The site itself is surrounded by a dense forest, and the whole experience really does make you feel as if you were taken back in time to when elaborate Mayan ceremonies were still taking place.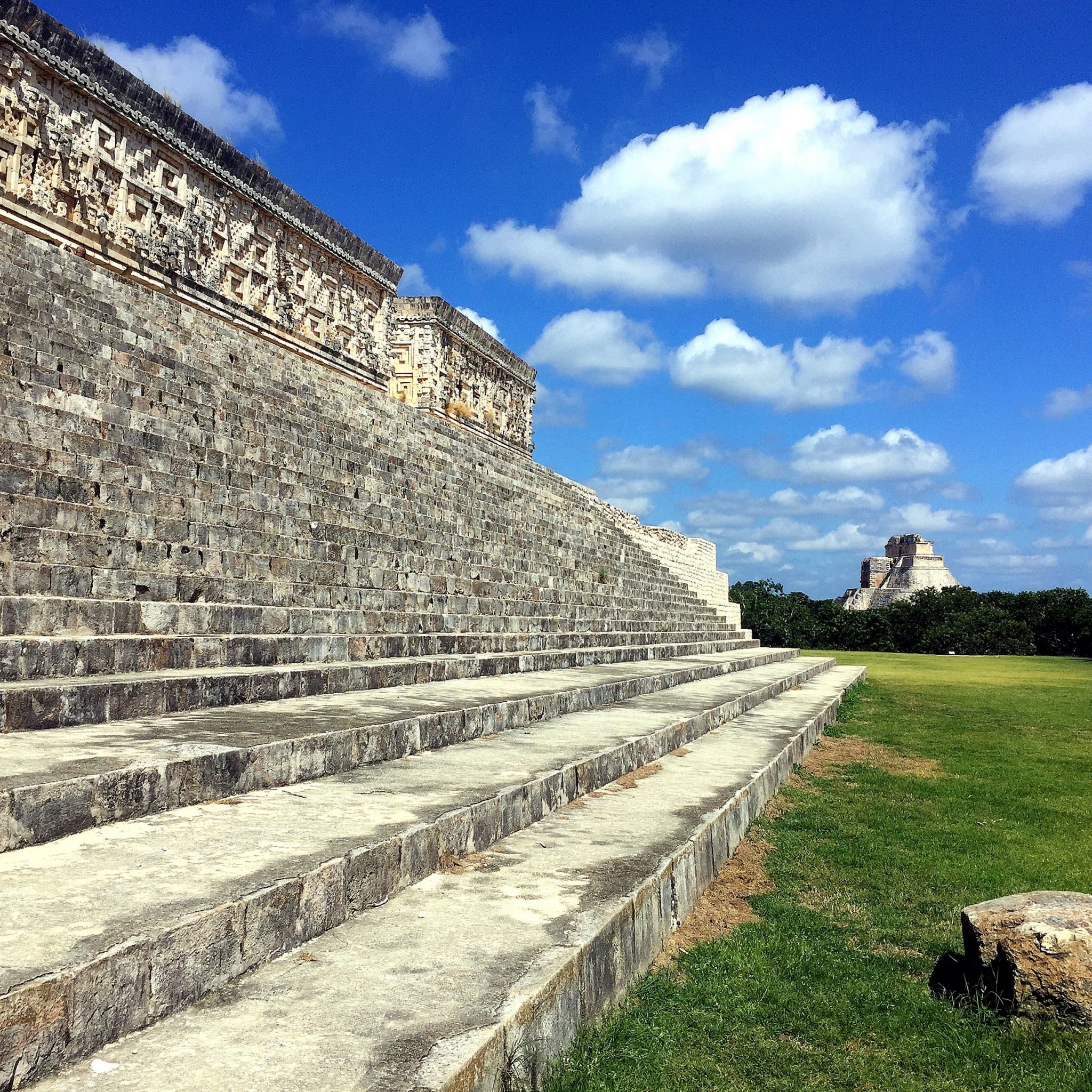 The so-called Ruta Puuc is a fascinating self-drive day trip. Along the route you'll find other archeological sites (Kabah, Sayil, Labna), the caves of Loltún, historic haciendas (Yaxcopoil, Ochil, Temozon), numerous cenotes (natural sinkholes) and charming Maya villages and towns like Ticul or Oxkutzcab, worth stopping by.
Do yourself a favour and grab lunch at El Principe Tutul Xiu in Ticul and feast on authentic home-cooked Yucatecan classics (we recommend sopa de lima followed by papadzules, relleno negro or poc chuc, and a long siesta…).
Dzibilchaltún
This impossible-to-pronounce archaeological site lies mere 10 miles north of Mérida, so no excuses for those staying in the capital 😉 The site is a comparatively small one, but it makes up for it in history. It was continuously occupied for about 3,000 years right up until the arrival of the Spanish, and is known to be the longest functioning city of the Mayan world. It was once a wealthy port that had a peak population of about 20,000, although it declined with the rise of Chichen Itza.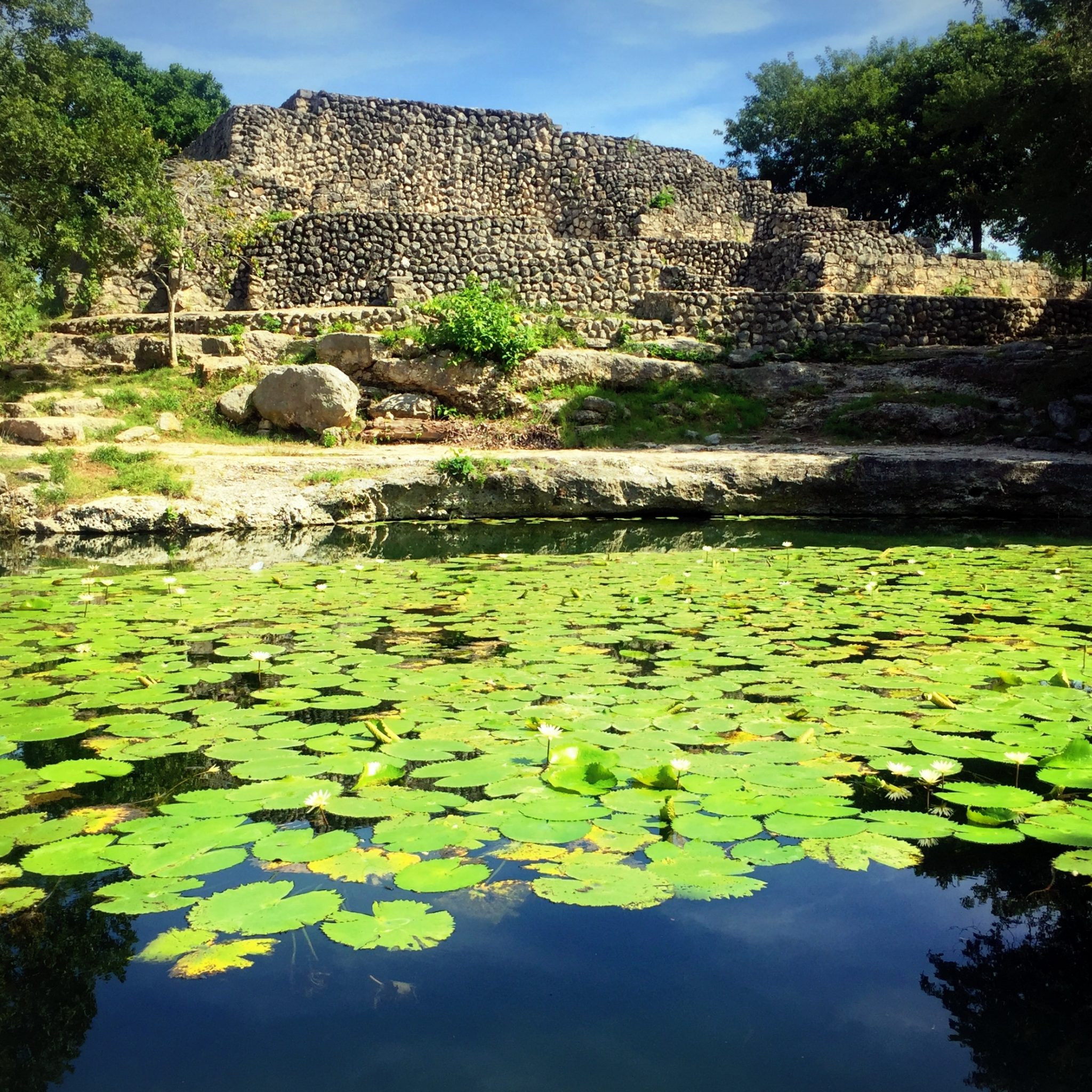 The most famous structure here is the Temple Of The Seven Dolls (Templo de las Siete Muñecas), so named because of seven small dolls or figurines found inside. Visit on the Spring and Fall equinoxes to view the phenomenon marking the beginning of the planting and harvesting seasons: Maya super-minds designed the doorways to capture the light of the rising sun on those days.
The most important findings are housed in a small but well curated on-site museum. There are also cenotes in which you're welcome to swim. Most importantly, on a good day Dzibilchaltún is virtually tourist-free.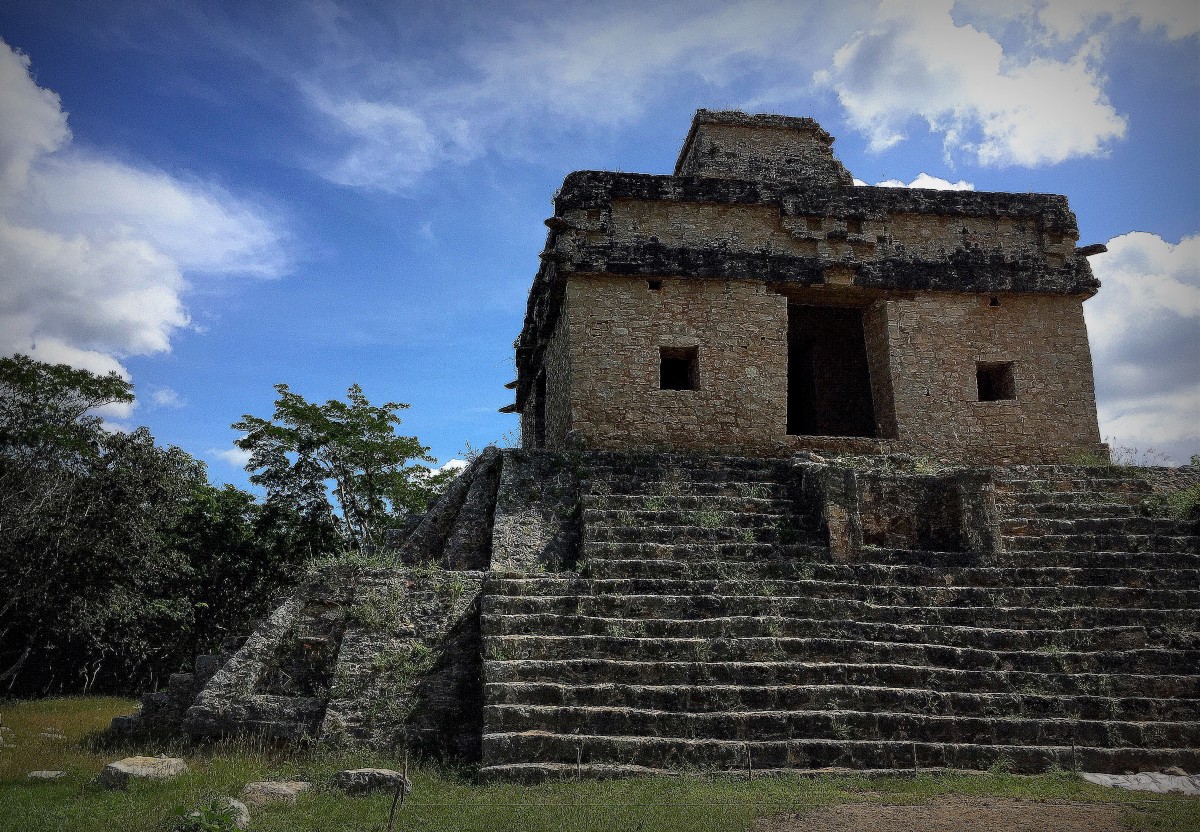 Progreso
As an add on to Dzibilchaltún, why not visit the coastal town of Progreso. It's the Mérida locals' seaside hang out spot of choice, and a welcome escape from the city heat. Progreso boasts one of the longest piers on the planet — at four miles it's so long it has its own road. The pier is right next to Malecon Beach, which offers pristine sands and a cool ocean breeze.
Pick up traditional jewelry or hand-woven blankets from the local craftsmen. Or just grab a cerveza and a fresh ceviche from one of many beach side bars and soak up the vibes. For more inspiration and practical tips check out this post by Feather and the Wind.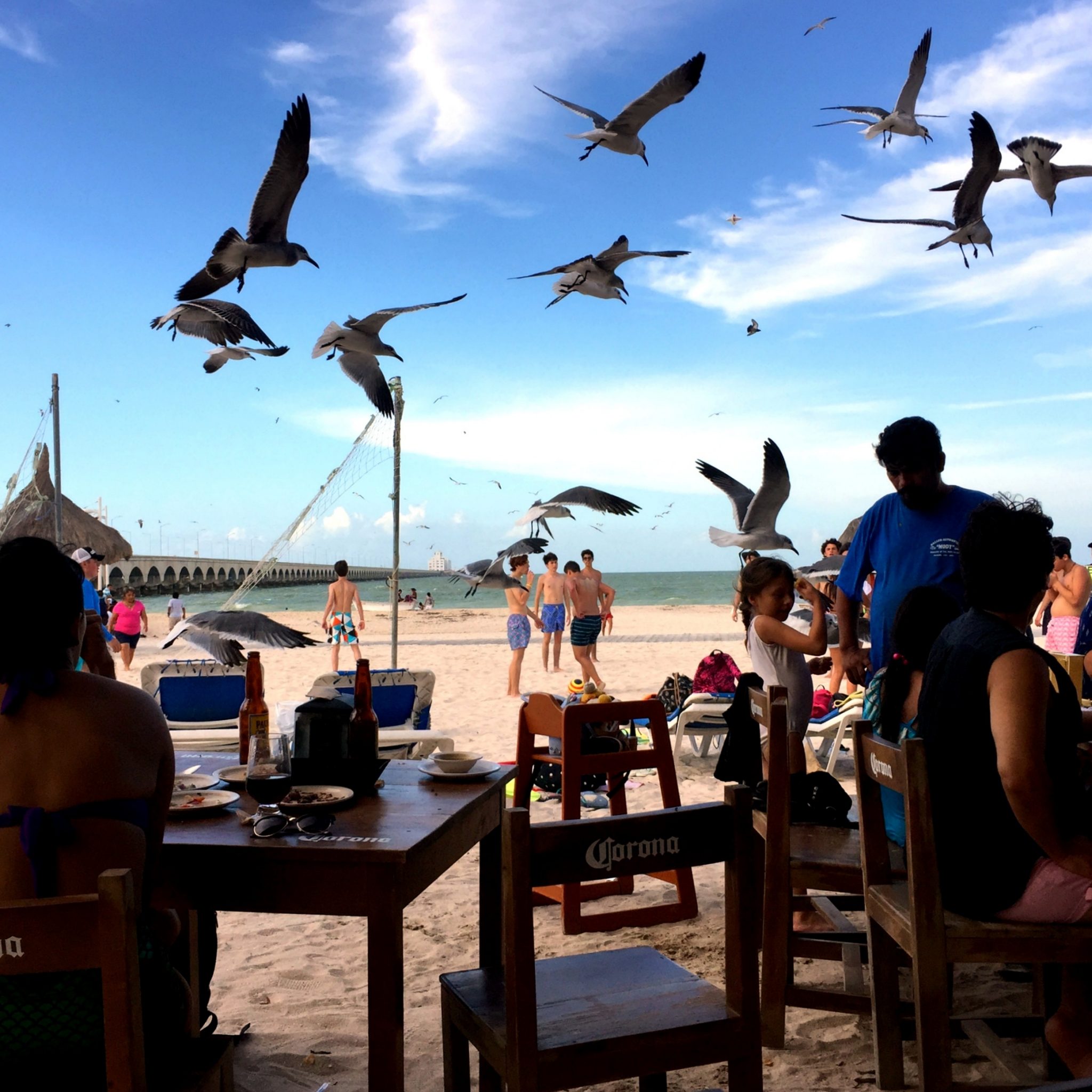 Celestún
Another unforgettable escape from Mérida is the Celestun Biosphere Reserve which is a refuge to colorful colonies of flamingos that paint the sky pink, especially at dusk and dawn. Take a boat ride and hope for a spectacular flight of thousands of birds that live in the calm waters of the mangroves.
You will also feel the contrasts caused by the estuary's fresh water mixing with the water flowing from underground rivers beneath the peninsula (hence the cenotes) and the salt water currents of the Gulf of México. Eagles, woodpeckers, hummingbirds, herons, and pelicans all live there, making it a bird lovers paradise.
Don't go straight back to your hotel — finish the day in one of the thatched-roof palapas on the beach in the quiet Celestún fishing village. Support the local fishermen by sampling the best fresh fish and seafood in the region (including a delicious specialty from the nearby state of Campeche — camarones al coco — coconut shrimp!).
Valladolid
While we're at local culinary specialties, find a cozy restaurant and enjoy the traditional lomito en escabeche in Valladolid — an easy drive from both Cancún and Mérida. This charming city, built on the Mayan ceremonial center of Zací, is one of the oldest and most fascinating cities of the peninsula, and one of Mexico's Pueblos Mágicos.
Take a walk in the Francisco Cantón Rosado central park with its majestic churches built from the stones of the ancient city. Visit Convent of San Bernardino de Siena for a brief history lesson. Stroll through the cobbled streets or head to the market of Donato Bates Herrera and snack on tamales, kibis, tacos de lomito and finish with atole dulce.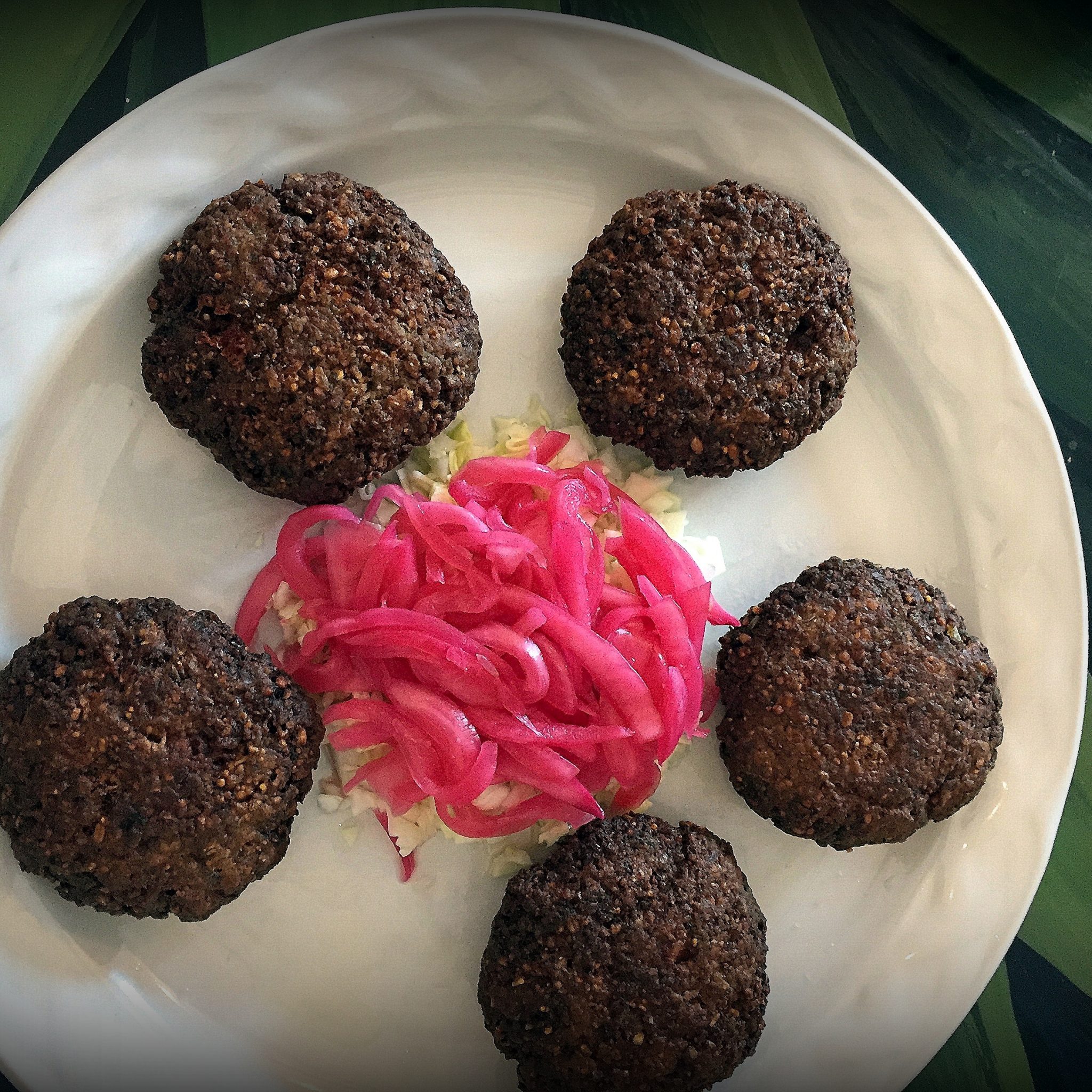 Valladolid is also a great base for exploring the cenotes (don't just make it a day trip — why not stay a night or two). It's even home to one cenote located within the city itself. Check out Raphael Alexander's recommendations for cenotes around Valladolid and Anna Everywhere's comprehensive cenote guide.
Río Lagartos
While Celestún might be a little too far to visit from Riviera Maya, Río Lagartos Biosphere Reserve with its own impressive flocks of flamingos sits within a 3 hour drive from both Mérida and Cancún, and offers a true peek into the real life outside of the popular tourist destinations.
A naturalist, birding and fishing guide, and one of the pioneers of Yucatán ecotourism — Diego Nuñez and his cooperative — is a safe choice for all your eco adventures such as a boat trip to Las Coloradas, Crocodile Night Tours and all things bird watching.
Don't miss the nearby San Felipe — a colorful fishing village with charming wooden houses, once a site of commercial exchanges between the ancient Maya! Sample catch of the day in one of the local restaurants (e.g. Vaselina), visit the small walled island of Cerritos, indulge in Mayan mud baths, or simply join the locals as they gather on the malecón to enjoy a warm evening
Community-based tourism company Totonal Viajes offers similar itinerary, as well as a beautiful 2-week self-drive "Real encounter with the Mayan culture" trip, which includes an interaction with a Mayan cooperative, jícara engraving workshop, listening to Mayan tales and a visit to an ecotourism center where you will discover the interesting Mayan bees, better known as meliponas. You won't find all-inclusive resorts with folksy evening performances on this trip.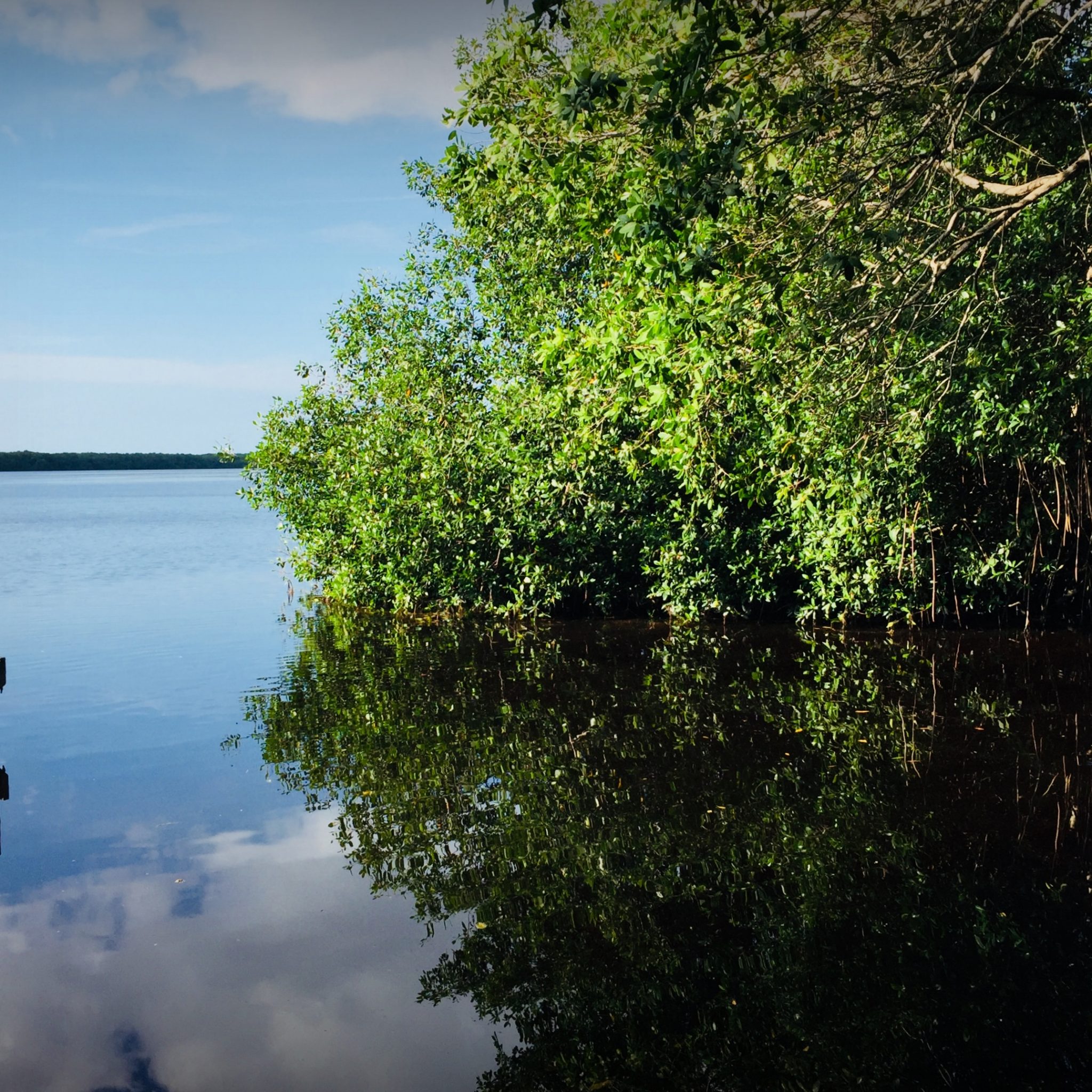 Izamal
Another Pueblo Mágico, Izamal, is where three cultures mix: the ancient Maya, the colonial, and the present. Look no further than the Franciscan convent built over a Maya pyramid for proof. The charming quiet town filled with cobblestone streets and romantic iron lampposts is entirely painted yellow… all the colonial buildings, the market, convent, everything!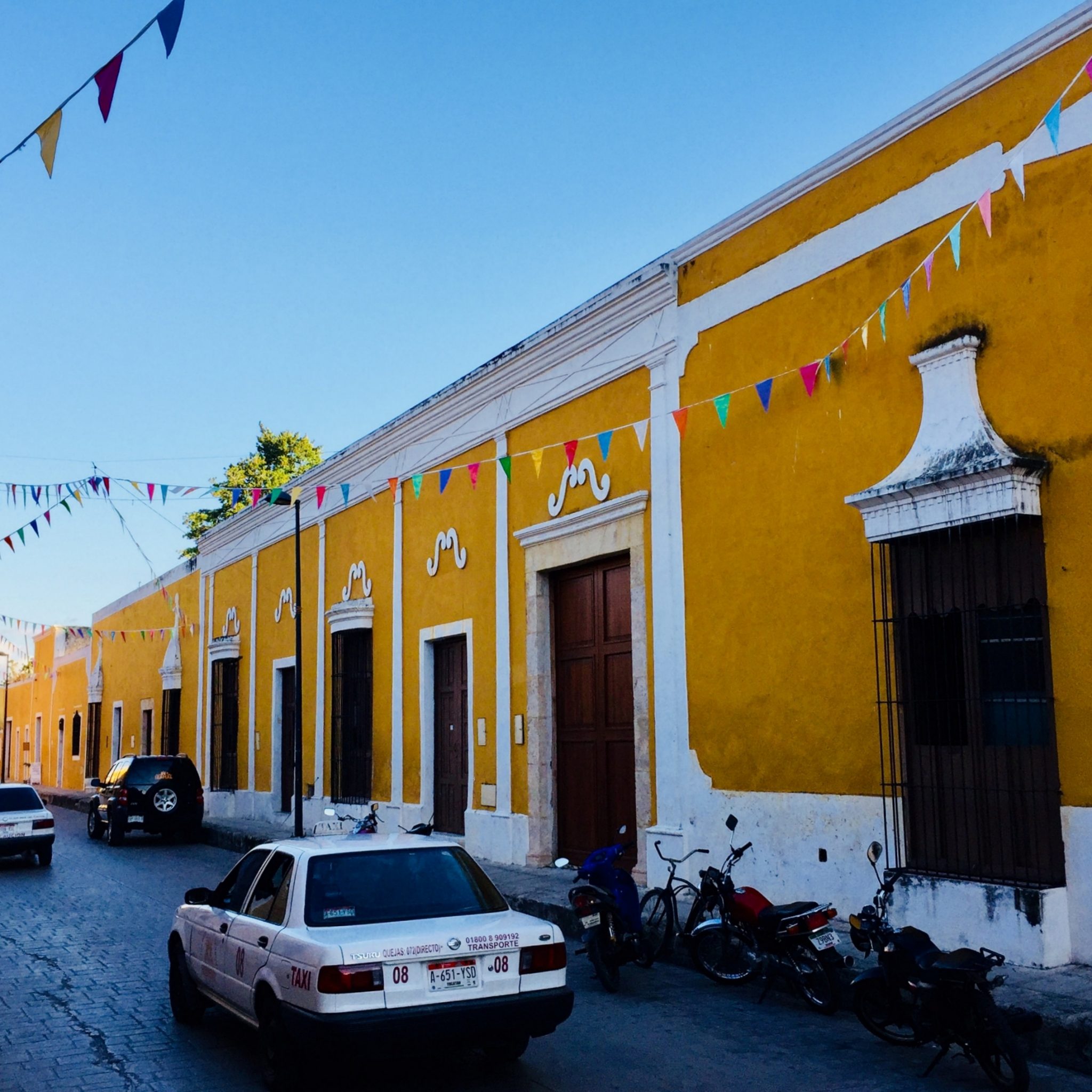 Try to resist horse-drawn carriage rides. Instead, be sure to visit to the homes where local artisans work their magic creating unique crafts. There is a handcraft route you can take to see the workshops where hammocks are woven, papier maché dragonflies are crafted, and wooden jaguars carved. Other memorable souvenirs include jewelry made from the cocoyol seeds and the tips of the henequen plant. Stop by the Hecho a Mano store on the main square and the Centro Cultural y Artesanal.
To really enjoy Izamal, plan to be there in the afternoon to appreciate the yellow city turn gold in the setting sun. Stay after sunset for the magical Light and Sound Show — "Izamal, Ciudad Luz." It will give you insight into the culture of the Maya who are living in and around Izamal.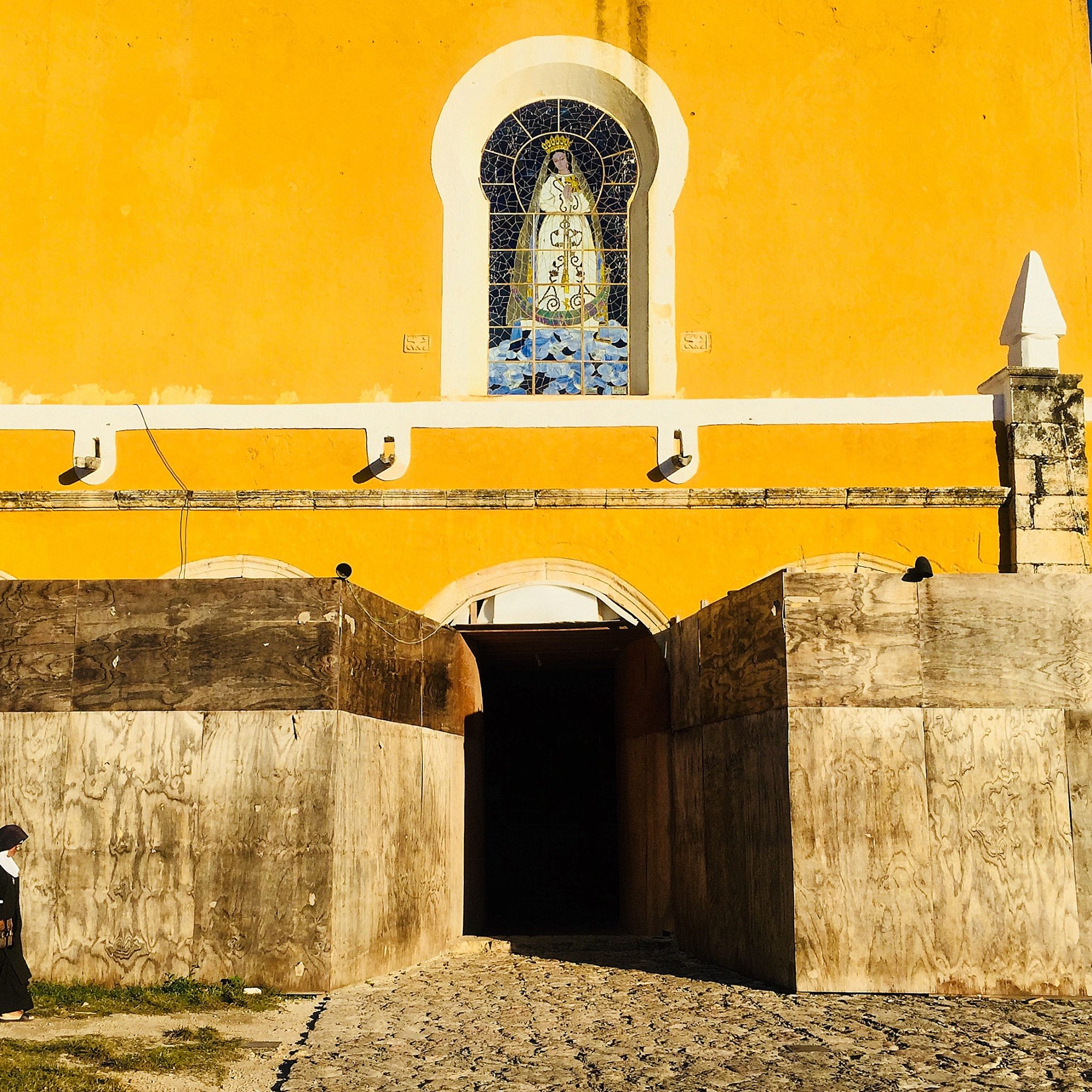 Yucatecan Food
The Yucatán peninsula evolved in isolation from the rest of Mexico until recent decades, and its cuisine is a curious blend of native, European, Caribbean, and Middle Eastern flavors and techniques. Look beyond tacos and burritos. Seek out family run restaurants and road side bars frequented by locals, and you'll discover culinary Maya heaven.
Look beyond tacos and burritos and you'll discover culinary Maya heaven.
Some of the most recognizable tastes are achiote, sour oranges, lime juice and pickled onions. Most recipes are meat based (turkey, pavo, is common), but veggie travelers will also find plenty of authentic local options- check out Ameeta's guide.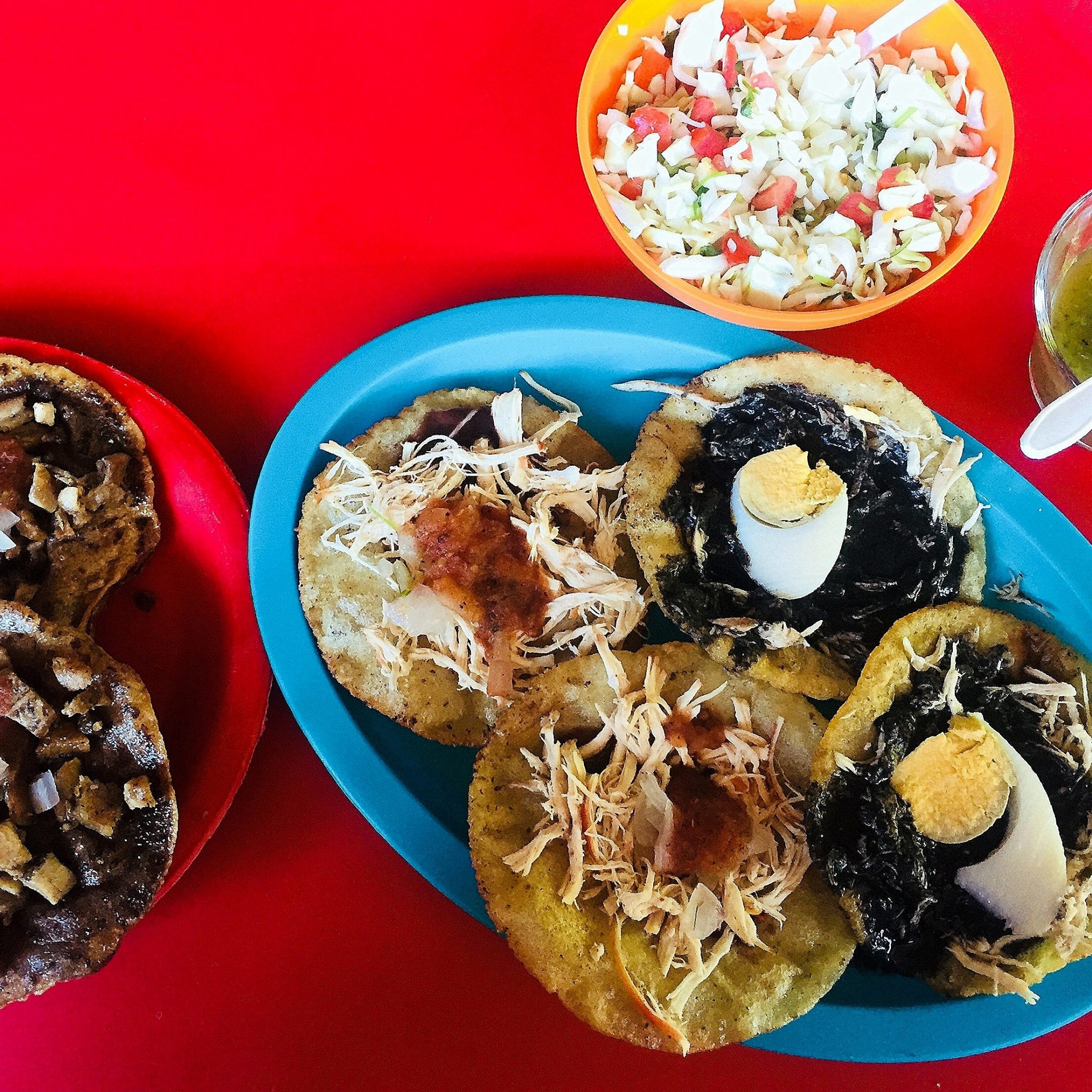 To truly get to know the wonderful Maya culture through its food, look out for these standout dishes: Cochinita Pibil, Papadzules, Panuchos, Salbutes, Sopa da Lima, Kibis, Poc Chuc, Queso Relleno, Huevos Motuleños, Relleno Negro, Brazo de Reina; and last but not least — the queen of street food — La Marquesita.
Maya cooking really does deserve a thorough post of its own. Check out what foodie travelers Tommo and Megsy and Faith and Alan say about their Yucatán food experience.
One of the great rewards of travel is the opportunity to understand ourselves and our cultures through others. Travel promotes tolerance and forces us out of our cultural short-sightedness and 'single stories'.
In the case of the Maya, there is an undeniable symbiotic relationship between cultural heritage, tourism, and a national identity. Travel to Yucatán without cultural expectations — it often leads to falling for contrived 'folk' attractions.
Sometimes the greatest wisdom is in simplicity.
Instead, practice culturally respectful tourism that lets you directly engage with the beautiful Maya people, their food, history, crafts, music and traditions; and which provides a sustainable evenly-spread economic boost without the devastating cultural and environmental impacts and leakage of Big Tourism.
Go beyond the comforts of Cancún's all-inclusive resorts, Tulum's 'eco-chic' and the luxuries of Mérida's haciendas. As the Mayan elder Don Carlos Barrios once said, "sometimes the greatest wisdom is in simplicity."
Photography: Gabriela Sijer