Hotels have taken the local produce movement to new heights. Literally. Rooftops of some of the trendiest lodgings are being used for beekeeping.
When most people think of sustainability in hospitality, they imagine reusing their sheets and towels. Turns out aside from the laundry rooms in the basements we should start looking up to the roofs.
You've probably heard by now, that if bees disappeared off the surface of the planet, all life would disappear. No more bees, no more pollination, no more plants, no more animals, no more man. If all of us humans disappeared – the planet would flourish.
Bees in decline are one of the world's biggest ecological problems and it has been seriously under the radar. Hotels have realized that roofs haven't had much use before, and can now be used for such a great cause.
From Portland to Paris, honeybees have taken up residence in hotels' unused spaces and are busy doing what they do best: pollinating plants and making honey.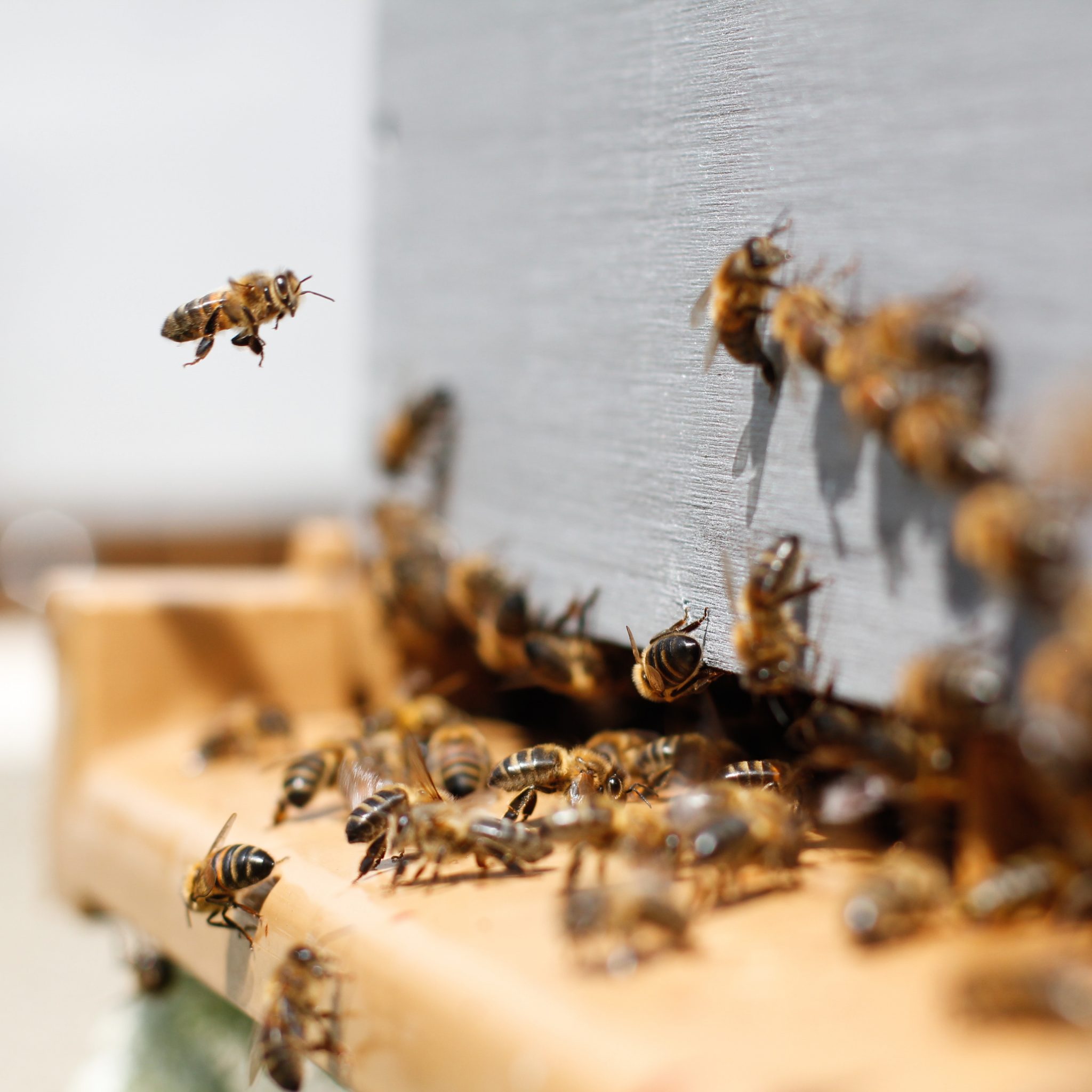 The hives are part of a beekeeping movement that has a two-fold purpose: to save the species, which has been decimated; and to bring hyper-local honey to guests staying at these hotels — talk about local ingredients!
From the standpoint of the beekeeping community, the hotel trend is appropriate because it raises awareness of honey bees and their importance. The hotel gets prime quality for use in a variety of areas, from spa treatments (honey wax anyone?) to cocktails. Guests who never thought about where their food comes from get a little insight into that side of the business. It's all a win win.
We see that major brand names and chain hotels (here are five notable examples) are getting involved and adding beekeeping across their portfolios, which is great.
But it's the independent hotels that have created a major, well, buzz, as they can achieve real progress by forming local partnerships and becoming an integral part of the community.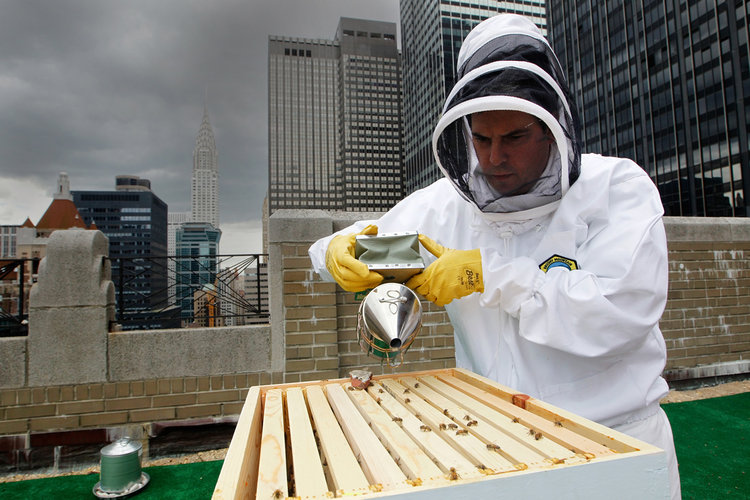 Carmel Valley Ranch in Central California has been known to serve honey-based delicacies such as elegant ice cream that's a delicate mix of honey scented with lavender. From their own beehive, of course. Guests can give thanks for these sweet dishes to the 70,000 Italian bees which work overtime to provide honey for the upscale 500-acre resort hotel.
The hotel also runs a program called the Bee Experience that introduces guests to beekeeping. The Amazing World of Bees will awaken the senses as you experience beekeeping at its fullest. From hive science demonstrations to honey extractions, you'll learn the latest buzz about these important pollinators. Each class begins in the Organic Garden with a hive science discussion and demonstration, accompanied by refreshing honey-lavender lemonade. Then you'll suit up and head into the Apiary, before tasting honey from different hives, infused with the flavors of the herbs growing nearby. Delightful.
If bees disappeared off the surface of the planet, all life would disappear. If all of us humans disappeared – the planet would flourish.
At the Montage Deer Valley in Park City, Utah — the Beehive State — home-made  dandelion and lavender honeys are popular and are served at … Buzz, the resort coffee shop.
San Francisco's Clift Hotel, which introduced bees to its 16-story-high roof in 2016, hosts multiple hives on its rooftop and features its roof-made honey with cheese and charcuterie board appetizers. Or how about the Peerless Purple drink with gin-infused lavender, honey syrup and lavender bitters.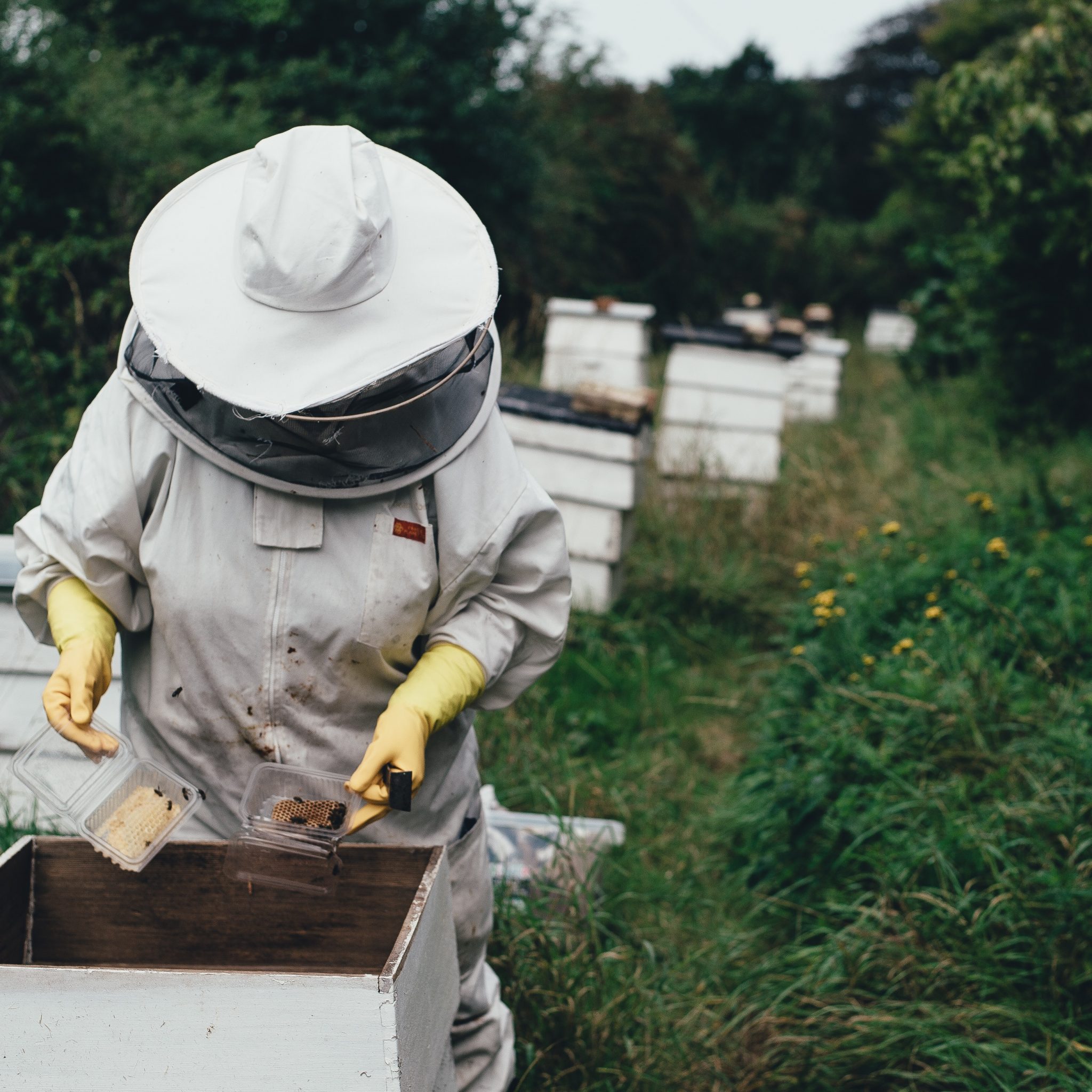 Approximately 350,000 bees reside at the Brown Palace Hotel and Spa in downtown Denver, Colorado. Their rooftop accommodations have clever names like the Buzzidential Sweet and Mile Hive City. There, they produce the honey, or "liquid gold", which is sold by the jar in the hotel's gift shop. The nectar is also utilized in the in-room line of amenities, in several of the treatments at the expansive spa, and even in the barrel-aged Breckenridge bourbon available at the Ship Tavern bar.
Portland's Hotel Lucia, Hotel deLuxe, and Sentinel have had some new guests check in too. In an effort to promote local companies and bring the true flavor of Portland to its guests, they have partnered with honey producer Bee Local, who has installed honeybee hives on the rooftops. The honey has become a featured ingredient in dishes and cocktails at Hotel Lucia's Imperial, and the Driftwood Room and Gracie's at Hotel deLuxe. Bee Local Honey is also available for sale in airline-friendly jars at all three hotels.
Clearly, it's not just the bees that are benefiting from their hip new accommodations. Hotel guests are reaping the rewards as well, as the honey can be found in everything from beers to body balms and other amenities.
Look out for a hive at your next hotel — the buzzy trend keeps on growing.