Overtourism has been the buzz word of European travel lately. Extreme over saturation of certain tourist destinations has taken its toll on the local communities. It's time to give Barcelona, Amsterdam and Venice a break and shift our interest to often overlooked (for now…) yet equally fascinating sites, often just a train ride away.
Whether you're after an urban cultural discovery or an encounter with Mother Nature, update your 2020 Euro bucket list with these awe inspiring UNESCO World Heritage Sites:
Curonian Spit, Lithuania
The little known Curonian Spit, dubbed the 'Sahara of Lithuania', is a pocket of culture and natural wonders along the Baltic Sea. It is an almost 100 km, or 60 mile long, thin stretch of sand dunes that separates the Curonian Lagoon from the sea. It's a UNESCO site shared by two countries – its southern portion lies within the Russian territory of Kaliningrad and the northern within Lithuania; both parts are national parks. According to the legend, the spit was 'poured' by a giant woman Neringa, believed to be the female version of the Greek hero Heracles.
This sparsely populated (biggest 'resort town' being Nida – pupulation 1,200), mostly intact area is a unique example of traditional lifestyle and balance between the agricultural and fragile marine resources. It's home to the highest moving, or drifting sand dunes in Europe. Some reach as much as 60 meters. Its location on the East Atlantic Flyway also means it is frequently visited by migratory waterfowl. Between 10 and 20 million birds fly over during spring and fall migrations, and many pause to rest or breed there, making it a bird lovers' paradise. The village of Rossitten, now Rybachy, is the site of the pioneering Rossitten Bird Observatory, the world's very first.
Whether you're after sunbathing on golden sand beaches, feasting on amazing smoked fish with rye bread and cold Švyturys, cycling (many hotels and guesthouses rent bikes)or hiking the pine groves, Curonian Spit is the perfect off the beaten path European destination, and one of many reasons to visit Lithuania in 2020.
Monuments of Oviedo and the Kingdom of Asturias, Spain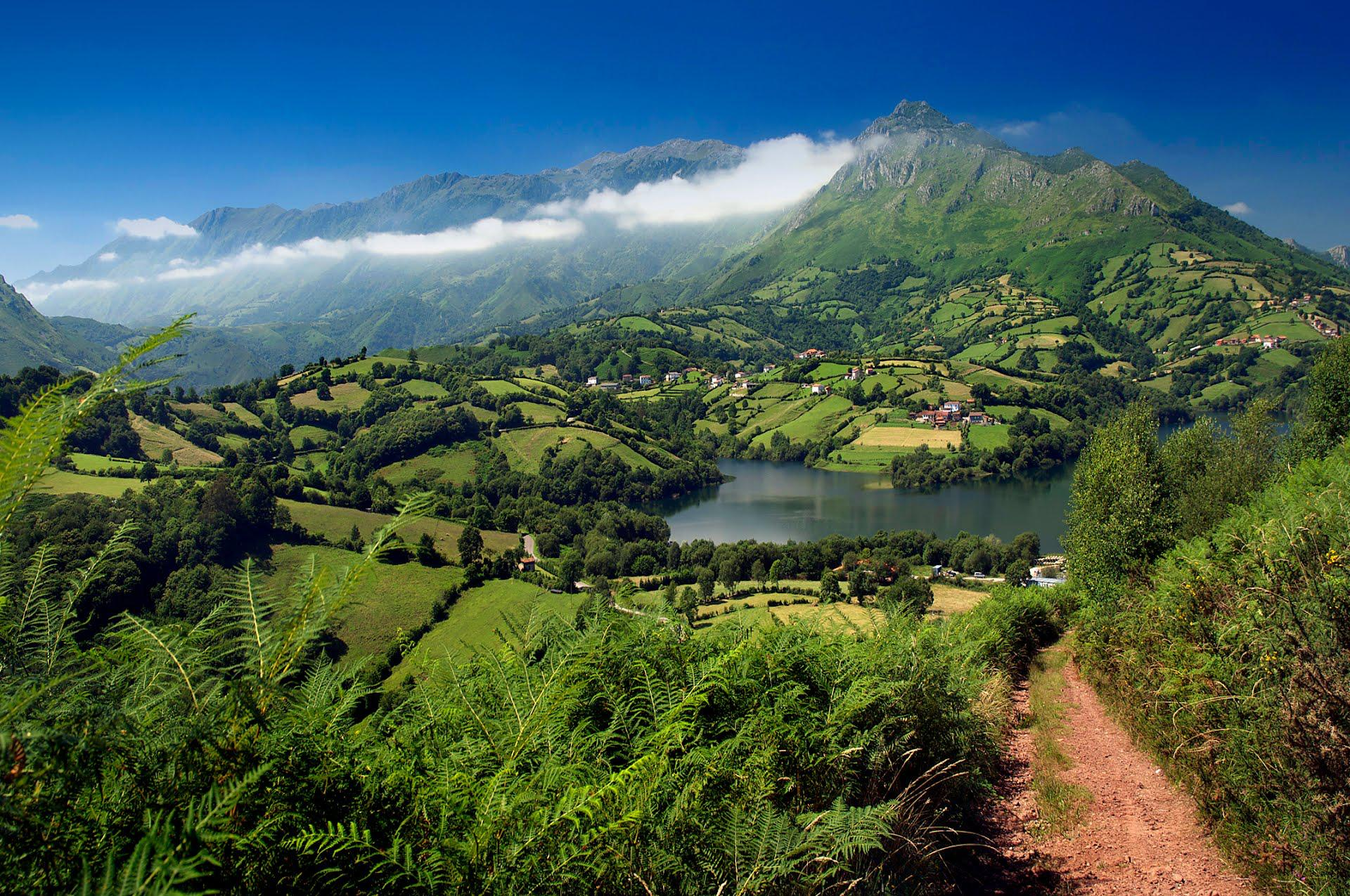 Contrary to popular belief, Spain is not all Gaudi, paella and Ibiza chill out lounges ? For both cultural riches and breathtaking landscapes head north to Asturias, known for its dramatic rugged coastline, secret beaches, snow capped mountains, religious sites, unique medieval architecture and arguably the most underrated gastronomy (la fabada asturiana is a good start) in all of Spain. And then there is the amazing local cider and some of the kindest, proudest locals.
The tiny Kingdom of Asturias (now known as principality) remained the only Christian region of Spain under the rule of Moorish invaders and is responsible for keeping the flame of Christianity alive for the entire Iberian peninsula. Not only that, but in 722 AD, the Christians had their very first victory over the Moors in the battle of Covadonga, at the foot of the Picos mountains in Asturias, which now boasts an impressive sanctuary and an almost holy site status. Asturias, some say, is the real Spain – the rest is simply 'tierra de la reconquista' (regained land).
Asturias, some say, is the real Spain – the rest is simply 'tierra de la reconquista'.
An innovative pre-Romanesque architectural style was created in the region that was to play a significant role in the development of future Spanish religious architecture, and can now be seen throughout the principality, with most notable examples in and around the beautiful historic city of Oviedo, as recognised by UNESCO (e.g. the churches of Santa María del Naranco or San Miguel de Lillo).
For a more secular tourist landmark, head to the bronze statue of Woody Allen, who famously said of the city "It is as if it didn't belong to this world. Oviedo is like a fairy tale." So is all of Asturias. Just think of it as Switzerland meets New Zealand with a Spanish twist. Spain's best kept secret.
Su Nuraxi di Barumini, Sardinia, Italy
Given that an average of 50 million tourists visit Italy each year, making it the fourth most visited country in the world, it's amazing how few of them make it to the stunning island of Sardinia. With its turquoise waters, pristine crowd-free beaches (we vote them the best in the country), one of the most delicious and distinct of local Italian cuisines (think spaghetti alla bottarga and culurgiones – potato and mint ravioli) and friendliest, most welcoming locals, Sardinia is guaranteed to steal your heart and make you wonder what took you so long.
Shaped by influences of the Phoenicians, the Carthaginians and the Romans, Genovese and Aragonese occupations, Arab invasions, and the rule of Garibaldi, a trip to the island is also a serious history lesson. If you're only going to visit one archeaological site, make it the UNESCO listed Su Nuraxi di Barumini. During the late 2nd millennium B.C. in the Bronze Age, a special type of unique megalithic defensive structures known as nuraghi ('nuraxi' in Sardo, Sardinia's native language) developed on the island, for which no parallel exists anywhere else in the world.
Sardinia is guaranteed to steal your heart and make you wonder what took you so long.
A good time to visit is around Easter, when you can also witness the religious festivities in almost every town and village, but there's no shortage of colourful events  throughout the year, notably La Cavalcata Sarda in the town of Sassari. Treat yourself to a good night's sleep after spa treatments and dips in natural warm outdoor pools at the Antiche Terme di Sardara, half an hour south of the pretty town of Oristano, or stay at one of many charming local B&Bs and 'agroturismos'.
Trogir, Croatia
Turns out there's more to Croatia than the social media darling – the walled city of Dubrovnik. Equally impressive – and also surrounded by majestic stone walls – Trogir's rich culture was created under the influence of Greeks, Romans and Venetians. Only 20 minutes drive or a half hour bus ride from Split (or a fun daily catamaran trip) but often overlooked, Trogir is the best-preserved Romanesque-Gothic complex not only in the Adriatic, but in all of Central Europe.
Turns out there's more to Croatia than the social media darling walled city of Dubrovnik…
This charming small town and its castle are a true medieval gem of Croatia where you'll be sure to stumble across that special feeling of getting lost in time – medieval architecture rules this town and you won't be able to help getting swept up in the grandiose Romanesque, Gothic, Renaissance and Baroque structures that surround you. Go up to the top of the fortress or the cathedral's bell tower for the best views and panoramic photos opportunity.
There are also excellent spots to swim in Trogir's crystal blue waters within walking distance of the old town, so be sure to bring your swim gear.
Semmering Railway, Austria
The Semmering Railway in Austria, which leads over the winter resort town of Semmering and passes through some extraordinary Austrian mountain scenery to Mürzzuschlag, is commonly referred to as the world's first true mountain railway, given the very difficult terrain and the considerable altitude difference that was mastered during its construction. Built between 1848 and 1854, the Semmering is considered to be one of the greatest feats of civil engineering from this pioneering phase of railway building and was acknowledged by UNESCO World Heritage Center in 1998. The justification for the award read that it "represents an outstanding technological solution to a major physical problem in the construction of early railways".
Moreover, with the construction of the Semmering Railway, areas of great natural beauty became more easily accessible and as a result these were developed for residential and recreational use, creating a new form of cultural landscape. It is still fully functional and one of the most scenic train journeys in Europe. Known for its clean air and popular year round, Semmering has long been renowned as a mountain 'sanatorium' and is an excellent destination both for winter sports aficionados and summer hiking enthusiasts.
Český Krumlov, Czech Republic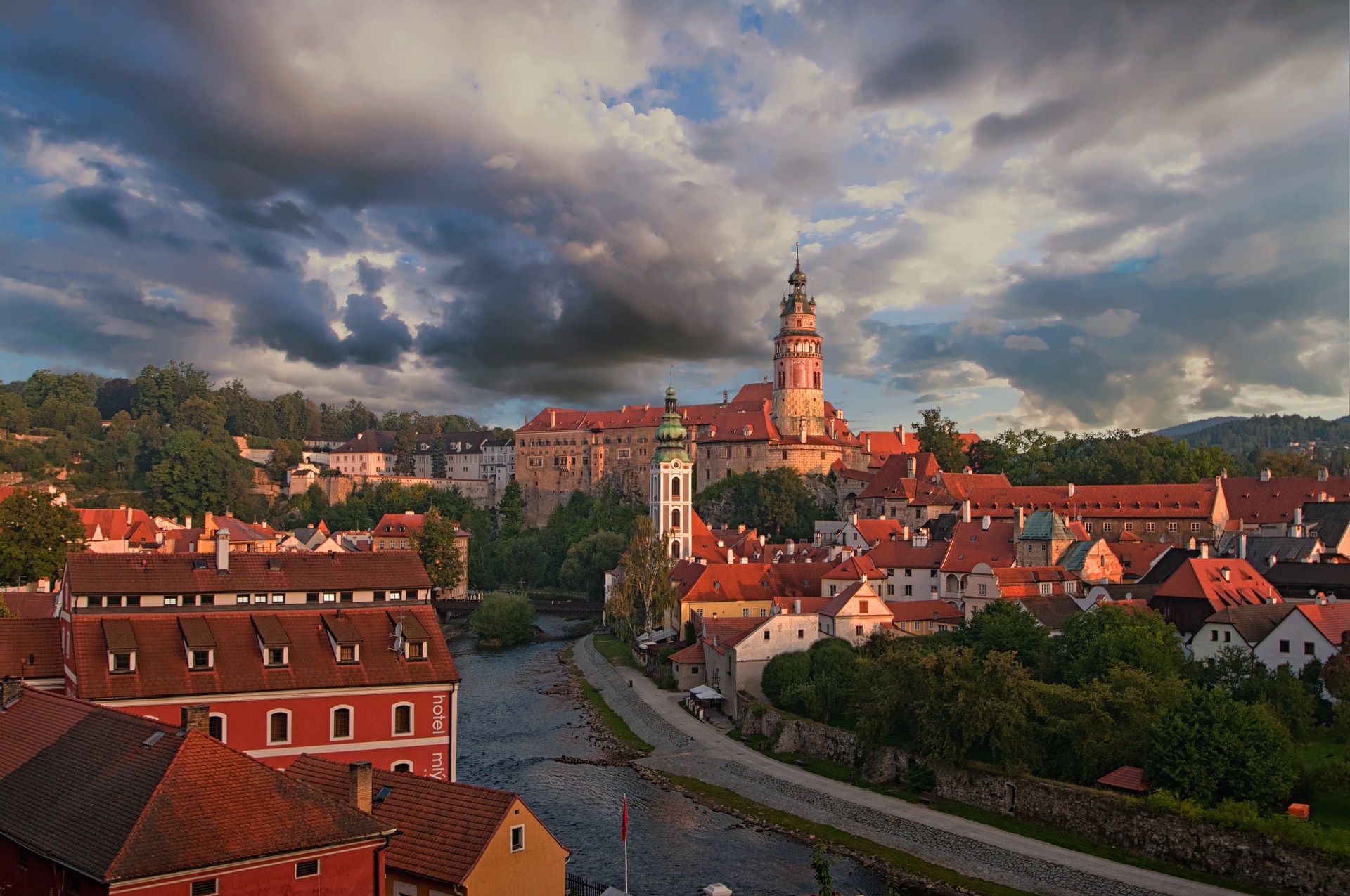 Český Krumlov, in Bohemia's deep south, is one of the most picturesque towns in Europe. Awarded the UNESCO recognition at the same time as Prague back in 1993, it seems that the big sister has stolen the limelight.
In fact, Český Krumlov is a little like Prague in miniature – a stunning red brick castle above the river, an old town square, Renaissance, Gothic and Baroque architecture, and tourists milling through the cobbled streets – but all on a smaller scale and much cozier. Situated on the banks of the Vltava river, the town was built around 13th-century. The castle is an outstanding example of a small central European medieval town whose architectural heritage has remained intact thanks to its peaceful evolution over more than five centuries.
Český Krumlov is a little like Prague in miniature.
While there are plenty of lively bars and riverside picnic spots in the summer, it can be especially picturesque in winter. Whatever time of year you visit, consider staying overnight or at least be sure to stay in town till sunset, when the early evening sunlight lights up the red roofs below.
Białowieża Forest, Poland
Why not join a bison safari in the majestic Białowieża Forest? This mysterious land of fallen trees and abundant wildlife is one of the last and largest remaining parts of the immense primeval forest that once stretched across the European Plain.
Sadly under threat of logging (go while you can!), this forest became home to many rare species of birds, hundreds of insects and thousands of plants and mushrooms. Centuries old Oak, Elm and several other species of trees grow here together in a tremendous variety of habitats. Most importantly, it is world's last refuge for European Bison – the largest land mammal on the continent. The forest is home to no fewer than 800 bison which constitutes half of all bison in Europe.
For this diversity, age and largely natural structure the forest has been recognized as both a Biosphere Reserve and a UNESCO World Heritage Site now visited by thousands from all over the world. Since the border between Poland and Belarus runs through the forest, there is a straightforward border crossing available for hikers and cyclists. While the forest is open to visitors year round, bison safaris run from April to November.
Theatre of Orange, Provence, France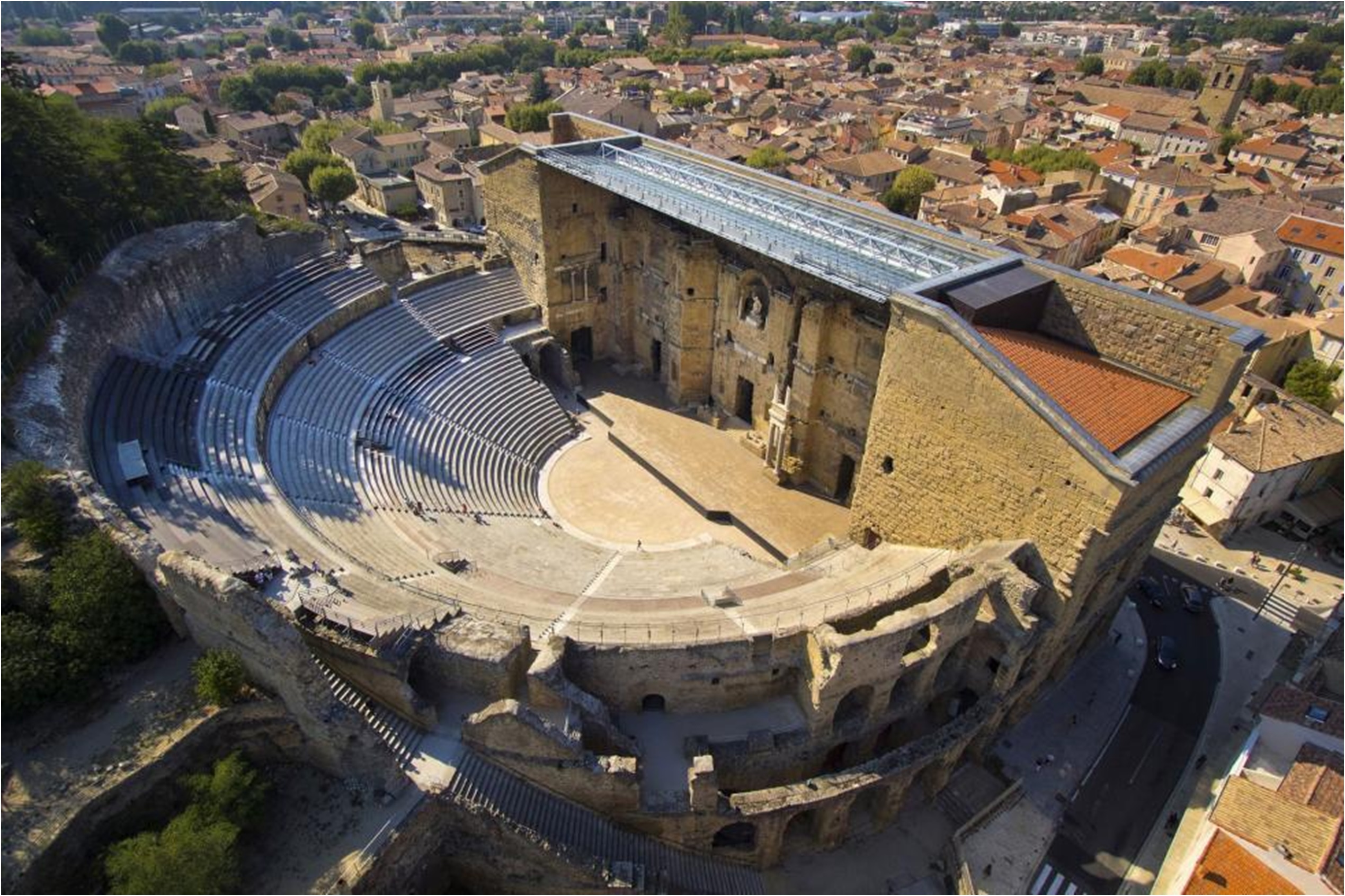 An extraordinary testament to the glory of the Roman Empire, the Ancient Roman Theatre of Orange, listed as a world heritage site by UNESCO, is the best preserved Roman theatre in all of Europe. Built under the reign of Emperor Augustus in the 1st century AD, it held and audience of 10,000 and was the first of its kind in France. Still today, visitors will be struck by the grandeur of its imposing façade.
Abandoned in the Middle Ages – the Church thought that plays were too immoral – the theatre served as a defense structure and as a refuge for the population during the many wars over the centuries. One way to see it in all its ancient glory is to book tickets to one of the events (it's still functional!), such as operas, pop and rock concerts, a recent reenactment of a Roman battle, and other stage productions.
Wadden Sea, Denmark
The Wadden Sea is an impressive yet largely unknown cross-border national park that extends along the southern stretch of Denmark's West Coast, from Ho Bay to Germany. The park is an easily accessible day trip from nearby towns such as Ribe, Denmark's oldest town, and Esbjerg, home of the imposing Man Meets the Sea sculpture.
It's an unmissable thing to do in Denmark if you love birdwatching and/or wildlife – when the tidal waters retreat, the exposed seabed comes to life and teems with creatures. The Wadden Sea's sand dunes are popular resting places for breeding colonies of seals.
If you get your timing right, you might also witness a party like no other. The world's largest kite rally – Fanø International Kite Fliers Festival – organised each year in June on the nearby island of Fanø. 5000 kite flyers meet and create a party that you won't find anywhere else in the world.
Rila Monastery, Bulgaria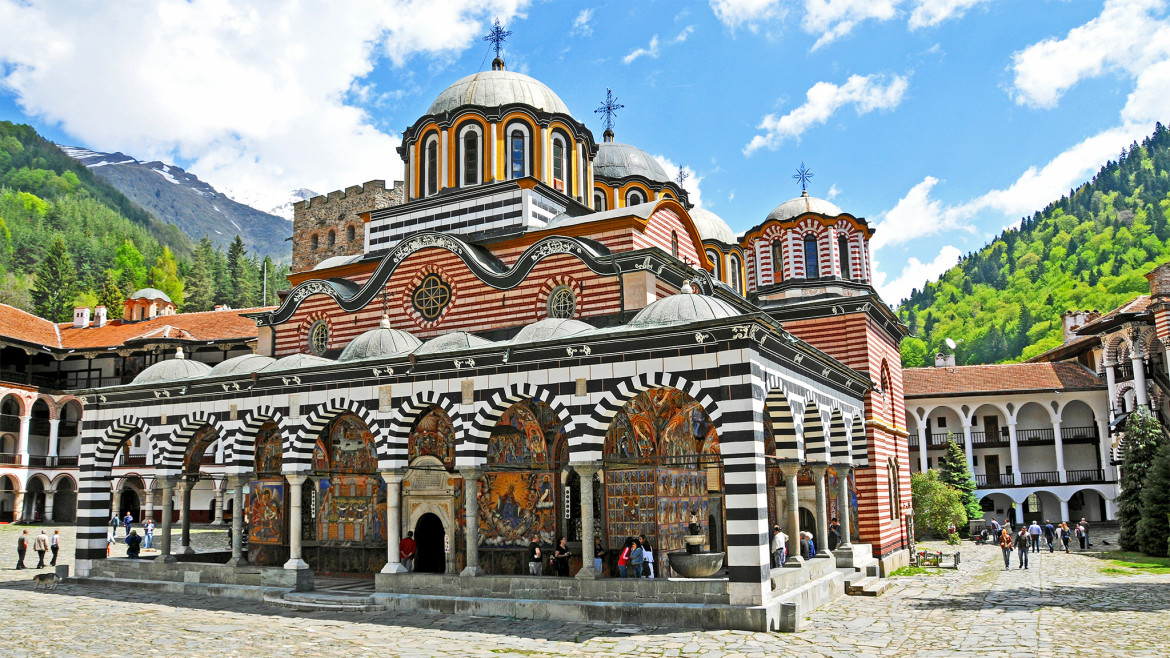 The Monastery of Saint Ivan of Rila, better known as the Rila Monastery is is the most gorgeous, peaceful and authentic place in Bulgaria, and the largest and most famous Eastern Orthodox monastery. It is around a two hour drive south of the capital Sofia in the deep valley of the Rilska River at an elevation of 1,147 m (3,763 ft), inside of Rila Monastery Nature Park, worth a trip in itself.
The monastery is named after its founder, the hermit Ivan of Rila (876 – 946 AD), and today houses around 60 monks. Founded in the 10th century, the Rila Monastery is regarded as one of Bulgaria's most important cultural, historical and architectural monuments. So much so that it is depicted on the 1 lev banknote issued in 1999.
Tokaj Wine Trail, Hungary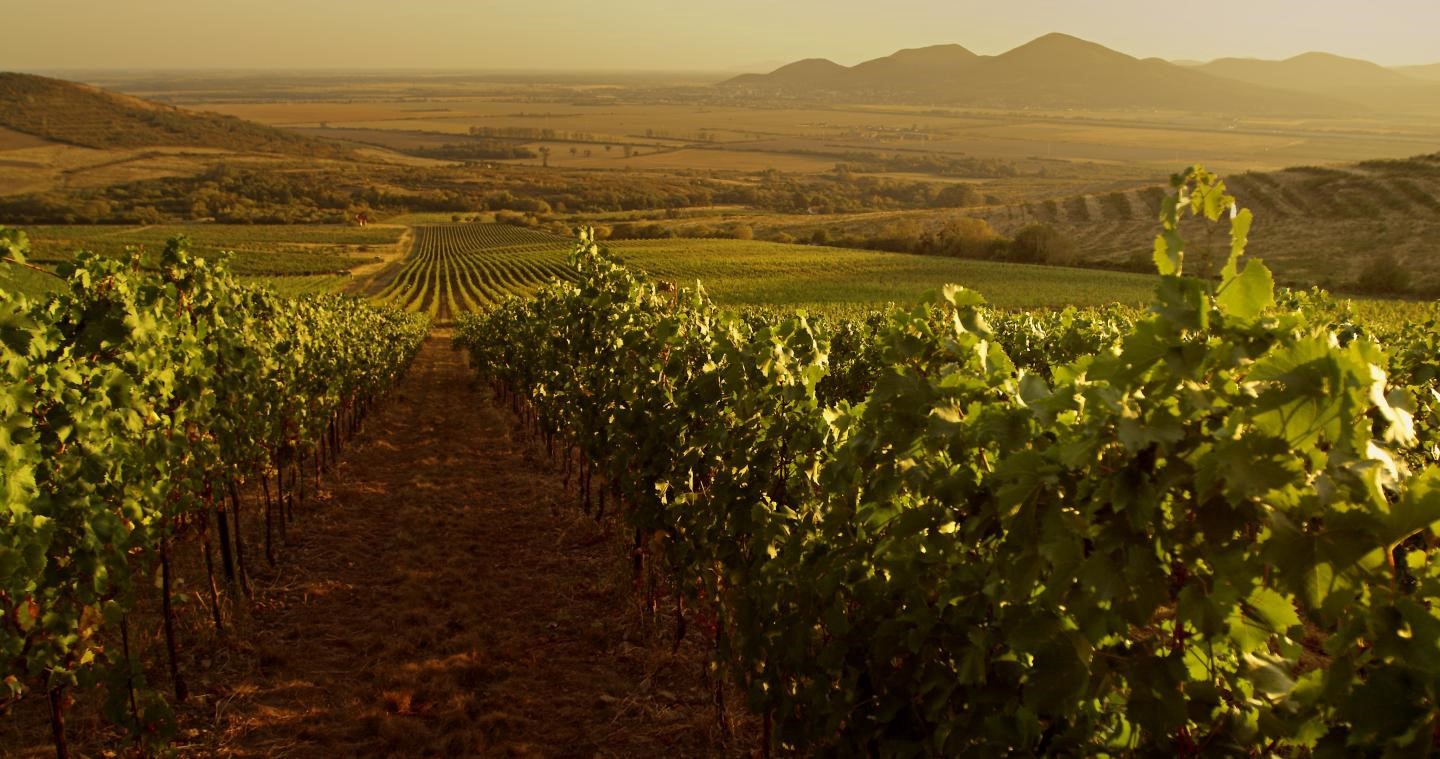 Tokaj wine country is a historical wine region in northeastern Hungary and southeastern Slovakia that consists of 28 villages and over 11,000 hectares of classified vineyards. Tokaj has been declared a World Heritage Site in 2002 under the name Tokaj Wine Region Historic Cultural Landscape.
However, its fame long predates this distinction – it is the origin of Tokaji aszú wine, the world's oldest botrytized wine (Botrytis, also used in Sauternes dessert wine from Bordeaux, is essentially a fungus that shrivels and decays grapes, gracefully nicknamed the Noble Rot…). In fact, Hungarian is one of only two European languages, which has its own word for 'wine' (bor) that is not derived from Latin. This means that the ancient Magyars already had contact with grapes and wine over a thousand years ago. The climate and the soil are perfect for wine making in Hungary and this tiny country embraces no fewer than 22 wine regions (grouped into 7 major ones), each with a distinct microclimate producing different tastes and styles.
This tiny country embraces no fewer than 22 wine regions.
Discover this exquisite dessert wine on a day tour from Budapest, make it a vineyard hilltop hiking holiday, or a self driving discovery (good luck dedicating a driver…). There are family run guesthouses, as well as a five star luxury historic hotel with its own 15th century 500-meter-long wine cellar beneath the building. Let them treat your body (try to resist pampering spa treatments using grape-based products) and soul (bespoke wine pairing with dinner anyone?).
It's worth taking note that Tokaj and Sonoma, California are 'sister cities' and the Sonoma-Tokaj Sister City Committee regularly hosts cultural events and wine tastings in both countries.
Wartburg Castle, Germany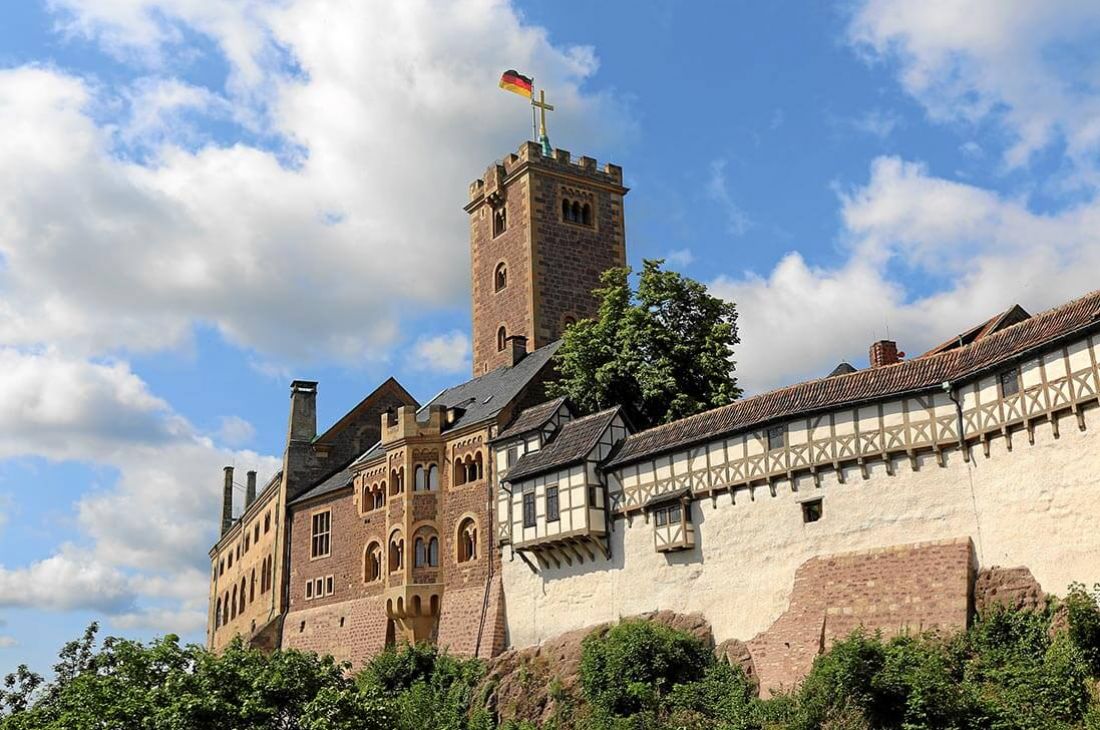 The picture perfect Wartburg Castle blends superbly into its forest surroundings and is in many ways 'the ideal castle'. Large, imposing and – at 1,000 years old – steeped in history, the castle sits high above the town of Eisenach in central Germany. Although reconstructed in the 19th century, it has retained many original sections from the feudal period. It is Germany's real fairy tale castle and possibly the one most-loved by Germans.
This castle is not only beautiful and properly medieval, its walls are thick with German history and legend. Most notably, it was during his exile at Wartburg Castle that Martin Luther, the father of Protestant Reformation, translated the New Testament into German while being protected from the Emperor and Pope's power, his old study intact and open to visitors. Go in the fall when the surrounding forest takes on the most stunning hues of gold.
Alta Rock Carvings, Norway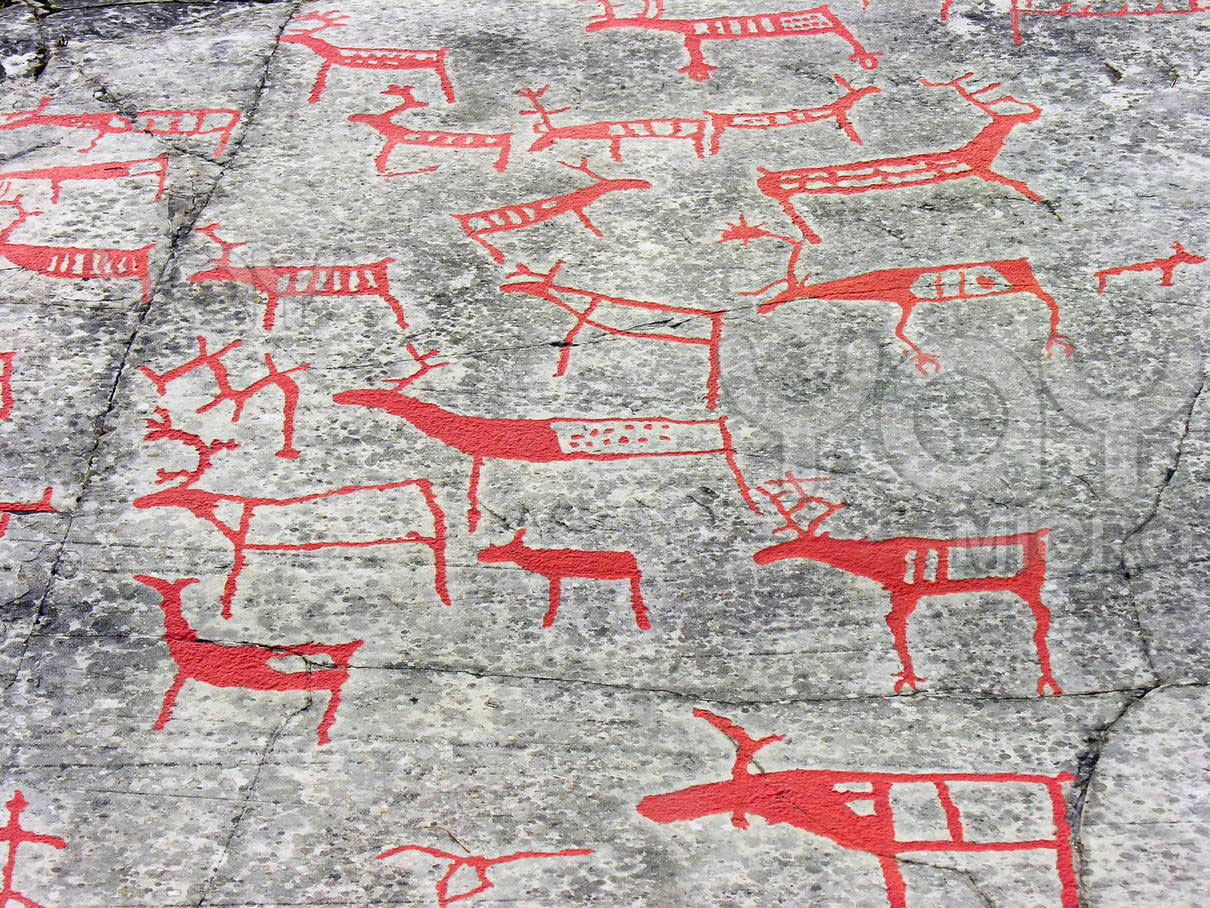 Located in the far north of Norway near the Arctic Circle (why not combine it with your Northern Lights adventure!), the Alta Rock Carvings are an extensive collection of petroglyphs (stone art to you and me) dating from 4200 to 500 BC. First discovered in 1967, the 5,000+ rock carvings were designated a World Heritage Site in 1985. According to UNESCO, the Alta petroglyphs are "the most important piece of evidence in favor of the existence of human activity in the confines of the Great North in the prehistoric period."
Getting there takes some determination. It is artwork dating back 7000 years afterall…
The main site, which is now the open-air Alta Museum, contains about 3,000 petroglyphs. The paintings have been retouched in bright red paint by researchers, but are otherwise entirely original. They are well explained in the guide book you'll receive on arrival that includes images of some of them to see more clearly. Top Tip: If you go when the sun is low in the sky (October and November is a good time) you can have fun trying to spot unpainted carvings as the sun bounces off the rocks. Getting there takes some determination but it is artwork dating back 7000 years afterall…
Ready to plan your trip? Book your perfect European hotel using Rooms for Change search platform and help others travel too!