Nature and outdoors lovers are spoilt for choice in the US Pacific Northwest. From whitewater rafting and countless waterfalls to quaint fishing towns on the coast and lush wine valleys inland, there's something for every kind of adventure seeker.
Once you've had your fill of Portland's craft brews and food cart delights, get out of town and enjoy Oregon's eco-tourism thrills.
Half an hour east of the city is the stunning Columbia River Gorge, home to many beautiful hiking trails and waterfalls. Multnomah Falls is by far the locals and visitors' favorite. Slightly less crowded are Horsetail Falls and Wahclella Falls — an easy short hike along Tanner Creek. If you're more adventurous, try Lower Oneonta Falls– you'll have to traverse an icy creek to get to them — bring water shoes.
Keep going along Columbia River and you'll get to the Bridge of the Gods famed as the 'end of the road' for Cheryl Strayed on her Pacific Crest Trail journey, subject of her bestselling book Wild.
Walk (or drive) across the bridge to set foot in the state of Washington, grab some local cherries from the vendors, visit the nearby Brigham Fish Market to try their sustainably caught wild salmon and wash it down with a pint of stout overlooking the impressive metal bridge construction at Thunder Island brewery next door.
Also east of the city lies the majestic Mt. Hood — the second most climbed mountain in the world! Mt. Hood is crowned by 11 glaciers and is home to the only year-round ski resort in North America. It's actually home to a total of six ski areas, making it a great base camp for skiers. Its perpetually snowy peak can be seen from miles and miles away.
Beautiful alpine lakes dot Mt. Hood's flanks, each offering its own unique view of the mountain. Forests and valleys fill with lavender and wildflowers in the spring, and apples, pears and berries in the summer and fall — so much so that the epic drive between the mountain and the town of Hood River is called the Fruit Loop. There's something to do year round.
Visit — or stay at — the historic Timberline Lodge, designed to align with the mountain, and constructed out of stone and wood from the surrounding forest. It's also a great place to just sit by the fire, have a glass of Pinot from a nearby winery and marvel at the massive peak outside.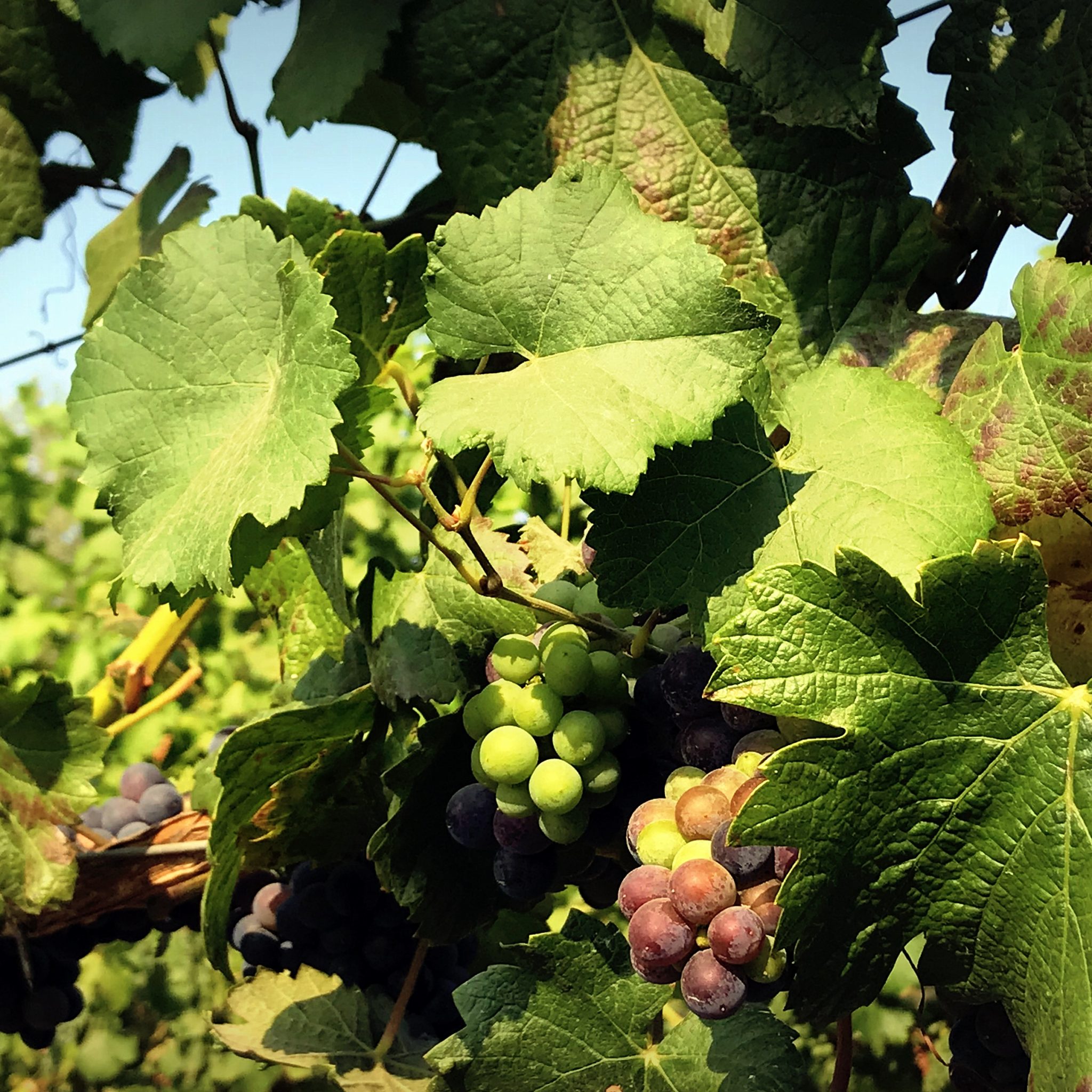 Oregon's modern winemaking tradition is barely a half century old. Still, in that half century Oregon has established itself as a producer of world class Pinot Noir and barely scratched the surface of its potential with other grape varietals. With a complex array of soil types and local climate features, Oregon offers the discerning wine enthusiast plenty of choices and a new, surprising and complex wine landscape to explore.
Less than an hour south-west from the city, the gorgeous Willamette Valley boasts no fewer than 250 wineries offering award-winning Pinots and Rieslings, quaint towns and rolling farmland ripe for touring, tasting, landscape photography or simply a breath of fresh country air.
A must stop for any eco traveler is Stoller Estate — the world's first LEED Gold certified winemaking facility. Stoller is committed to leadership in quality winemaking and sustainable environmental practices and blends traditional gravity flow winemaking with energy efficient systems to preserve the quality of grapes while reducing negative environmental impact. It was the first Northwest winery to produce solar energy. They participate in the Carbon Neutral Challenge — a joint effort between the Oregon Environmental Council and the Oregon Wine Board; are part of Salmon Safe program AND boast a B Corp status!
Further south near the town of Roseburg lies a lesser known wine-growing area of Umpqua River Valley, which hides gems such as Oregon's oldest wine estate — Hillcrest; and Reustle Vineyards with their wine tastings in a cave and wine-washed outdoor cinema and live music events. The latter is also the first winery in the U.S. to produce the remarkable varietal of Grüner Veltliner in 2005.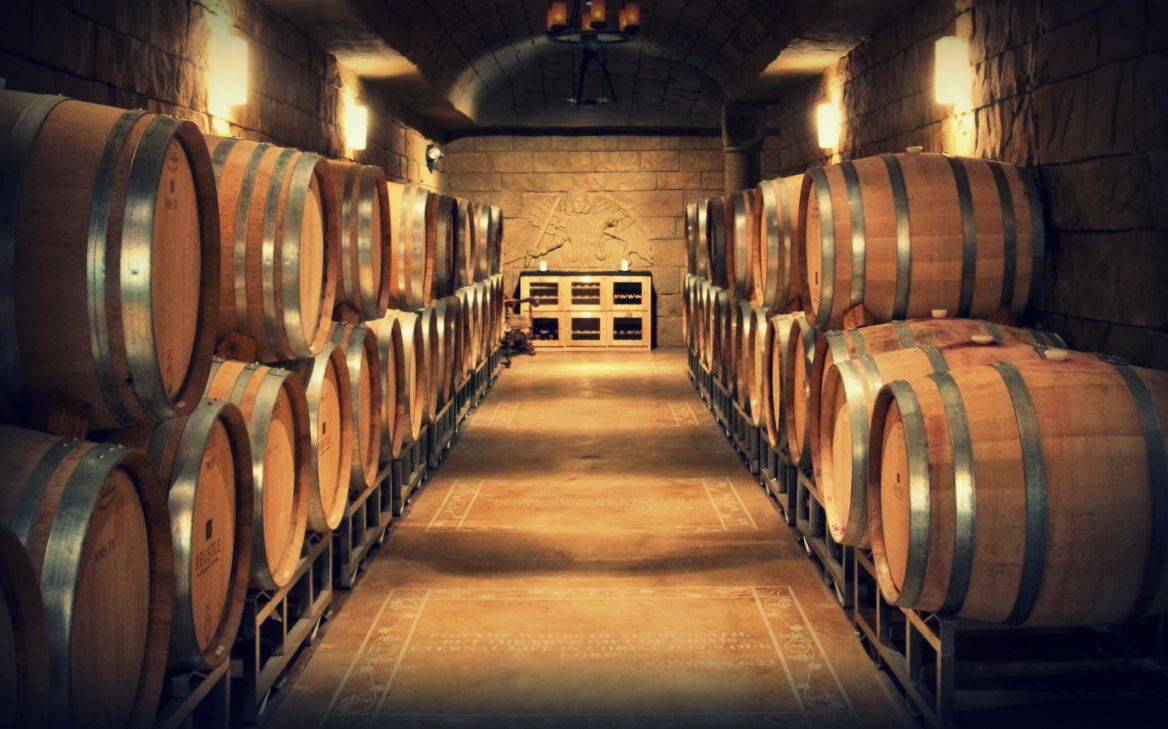 While there, we challenge you to find — and find it within their opening hours — the teeny-tiny vegan drive-thru Pearl & Barley. A healthy fast-food drive-thru restaurant with delicious homemade meals? Sounds like a dream, doesn't it? It's real — kind of. It's waiting for you in Wilbur, Oregon, just off I-5. Plant based, whole foods, low fat, low sodium, full of flavor and dosed with love. The menu changes daily based on seasonal ingredients and the whims of the cook.
If your love of wine compares to your love for the great outdoors, Eco Tours is for you. The company's day trips put a special focus on the environment and natural history of Oregon and the Pacific Northwest. Birdwatchers can request a customized tour with stops to enjoy some nature-gazing along the way.
If you can spare an extra day or two in the wilderness, head to Umpqua National Forest (home to those insta-famous hot springs…) and/or Crater Lake National Park.
The former currently has 54 campgrounds, 5 historic cabins and lookouts available for rent and 350 miles of hiking trail maintained for year-round use. If scenic drives sound more tempting, there's 1,150 miles of roads including The Rogue-Umpqua National Scenic Byway which runs up the river and provides access to recreation activities and gorgeous scenery. Diamond Lake sits at the base of Mt. Bailey and provides camping and fishing opportunities as well as ice fishing in the winter.
The Forest has many large and beautiful waterfalls including the 272-foot Watson Falls and 113-foot two-tiered Toketee Falls on the North Umpqua Highway. The North Umpqua Wild and Scenic River runs through the forest and provides abundant opportunities to fish and boat in this world-class river.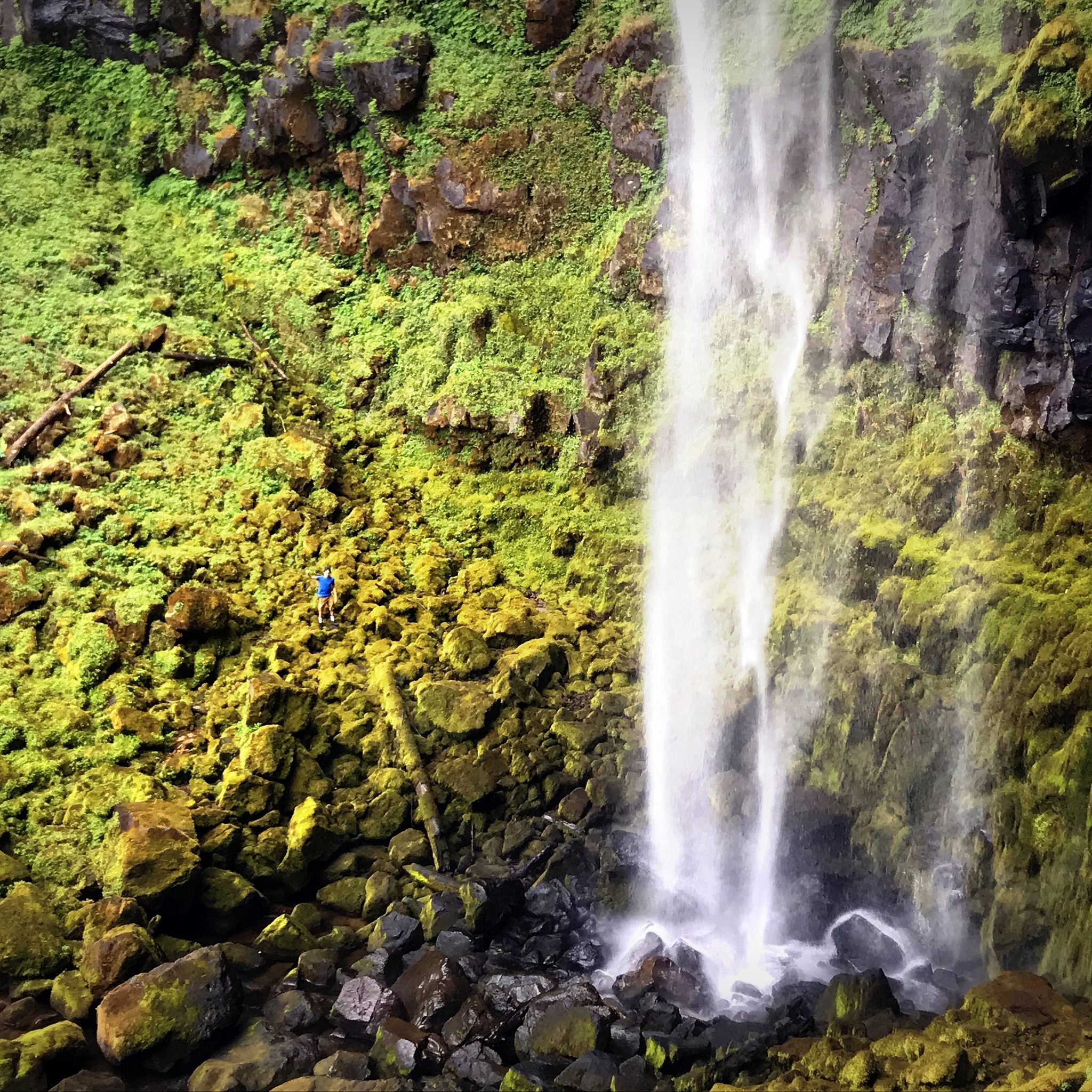 For eco-adventures on the river from kayaking to rafting contact Bill from North Umpqua Outfitters. You will be in good hands knowing that their guides are all local residents and this is their "home" river. Local guides are the best guides no matter where you go. Think Local!
We highly recommend a night, or at least a meal (think boards of local cheeses, pan roasted salmon with wild mushroom ragu or s'mores tarts), at the charming family owned Steamboat Inn. There are no phones, no tv, no wifi, no distractions. Your riverside cabin might just be the perfect environment to reconnect with your other half, friends, and/or surroundings.
Another retro-cozy lodging option is the Dogwood Motel whose friendly long time owner self-landscaped the beautiful grounds including the oriental koi pond.
70 miles away, Crater Lake inspires awe. Native Americans witnessed its formation 7,700 years ago, when a violent eruption triggered the collapse of a tall peak. Scientists marvel at its purity: fed by rain and snow, it's the deepest lake in the USA and one of the most pristine on earth. Artists, photographers, and sightseers gaze in wonder at its blue water and stunning setting atop the Cascade Mountain Range.
Begin your journey by lodging in either the historic Crater Lake Lodge or in one of the peaceful cabins or campgrounds at Mazama Village. Enjoy morning coffee as you watch the sun rise over the lake, or spend a quiet evening relaxing by the fireplace.
Spend your days gazing at the lake from more than 20 scenic overlooks during a breathtaking trip around Crater Lake on Rim Drive, or get your hiking boots on and retrace Cheryl's steps and the area's volcanic past by walking the chunk of the PCT that bypasses the crater.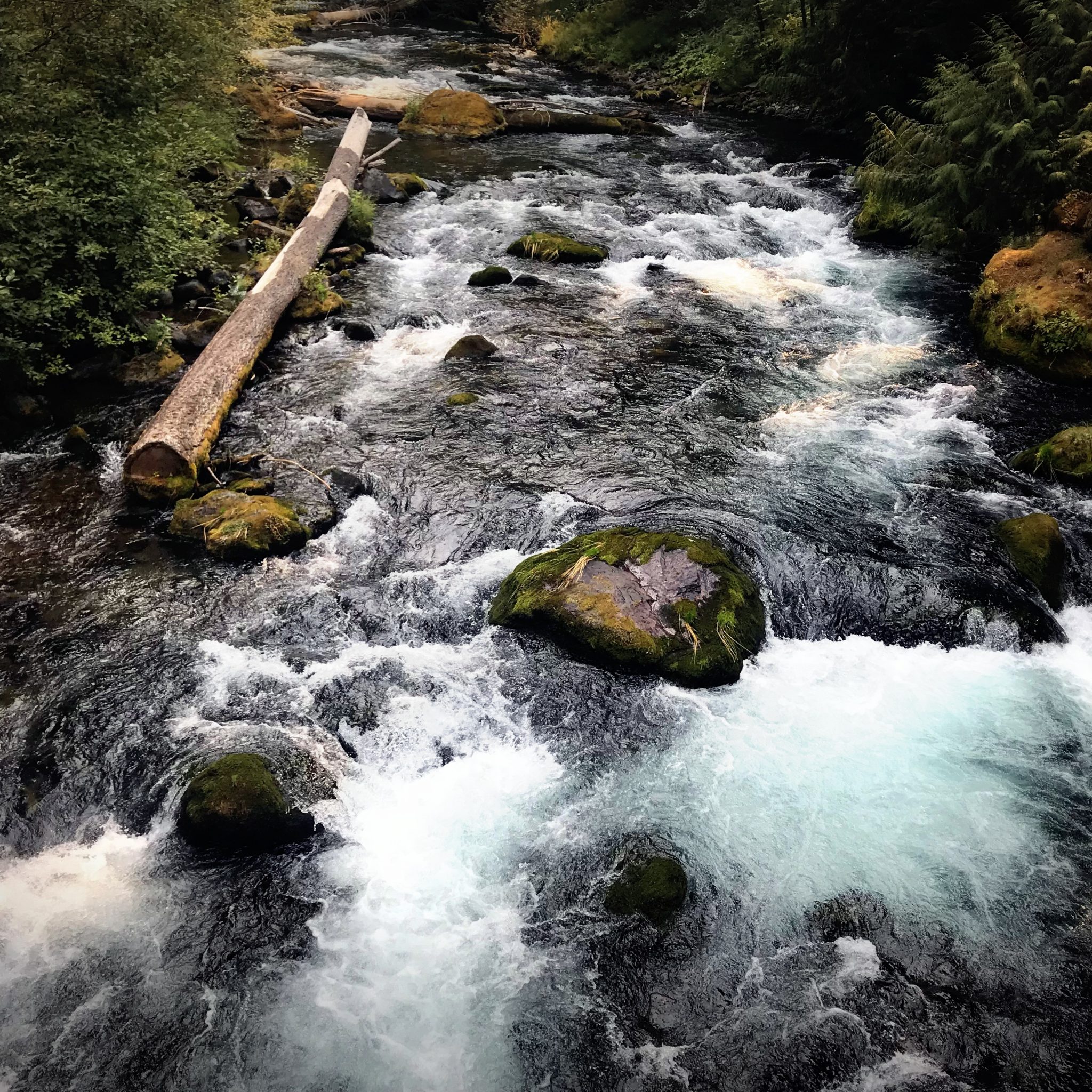 Back on the Oregon Coast, struggling timber and fishing towns, where tourism is synonymous with summer, are extending their offering. New breweries, famous clam chowder, and re-purposed old jails: there's plenty worth discovering on Oregon's northern shores.
There's even a Food Trail that will let you stock up on local goods — camembert, oysters, world-class rum — along Highway 101 from Long Beach to Tillamook. From under-the-radar finds to new hotels, restaurants, and breweries, Portland Monthly tells you what you need to know.
Aside from supporting local communities, you can also keep your environmental footprint low and explore the coast by bus with the NW Connector Pass.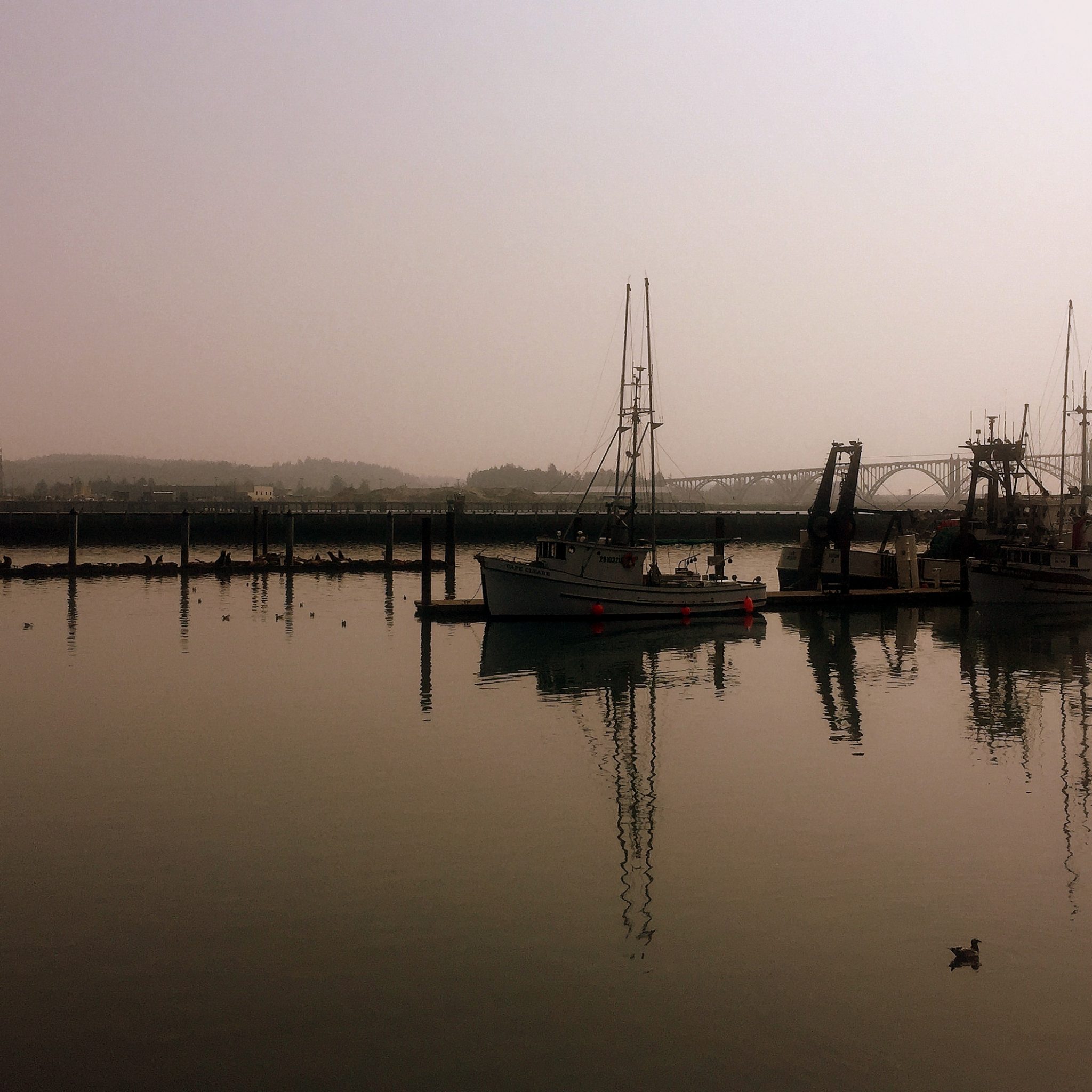 Go, see all or some of Oregon's 7 Wonders. Start your days with vistas of blue waters, end them with a well-earned glass of wine or two. Spend some time in this north-western US state and you'll find a new appreciation for what 'off the beaten path' really means.
Photography: Gabriela Sijer