Mérida — the vibrant capital of the Mexican state of Yucatán — gets its nickname, La Ciudad Blanca (The White City), from the white limestone remains of the ancient Maya city T'hó that was used as a building material for the new one; although locals today will tell you that it also has to do with the safety, cleanliness of the city's public areas, and general high quality of life.
Indeed, with a population of one million, booming tourism and a thriving expat community, Mérida is quickly gaining in popularity, while at the same time preserving its colonial charm, Mayan heritage, and excelling in environmentally-friendly efforts.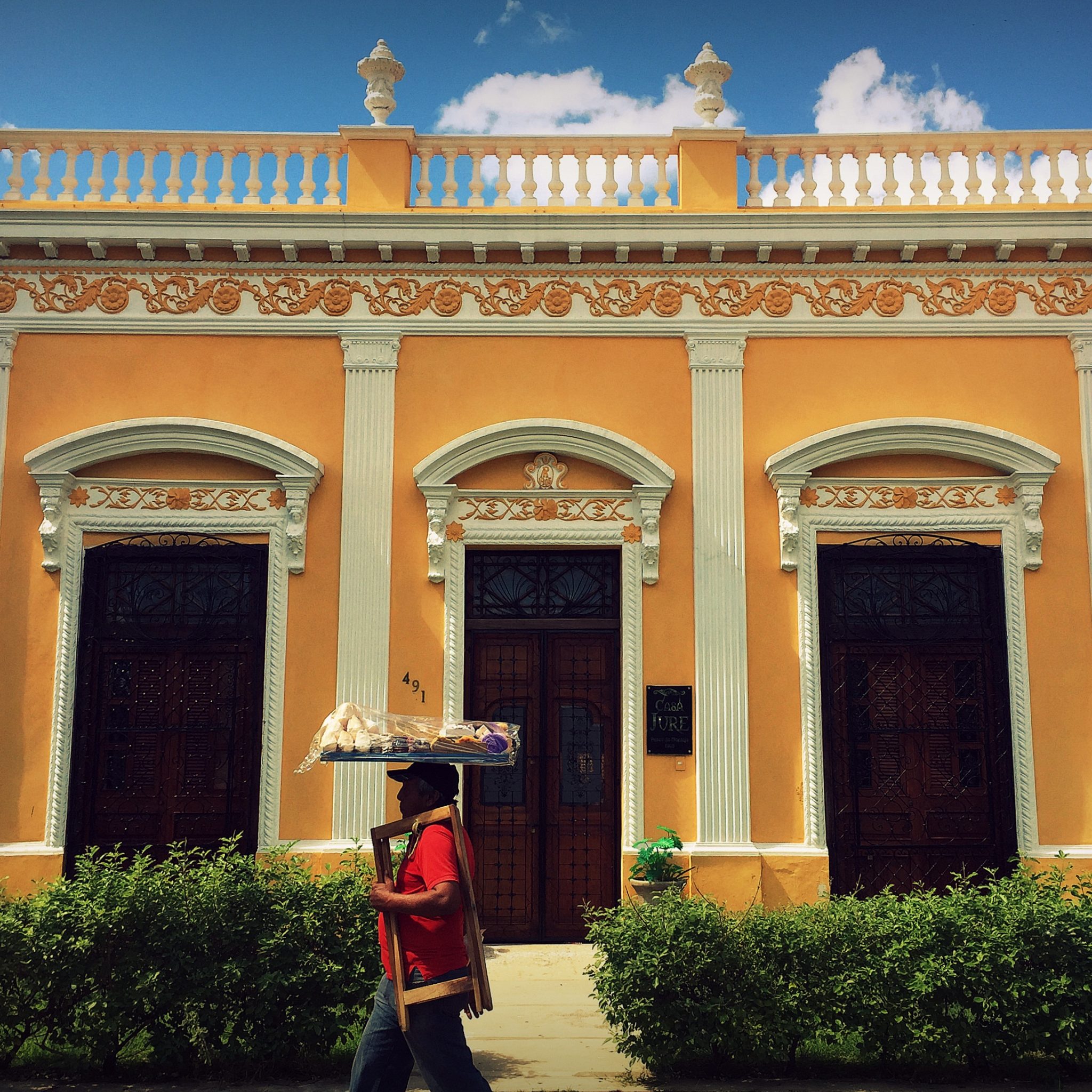 Centrally located within the Yucatán Peninsula, Mérida serves as a convenient base for exploring the area's archaeological sites, nature reserves and precious Pueblos Mágicos. Check out our Responsible Yucatán guide for ideas on how your trip can truly benefit the whole region.
Mérida was named the American Capital of Culture for a second time in 2017. Here's what makes it so special and how to enjoy the city in a thoughtful way:
Sightseeing
Like most colonial cities, Mérida features leafy plazas, beautiful old churches, narrow cobbled streets and picturesque multi-colored facades (paradoxically, it's hard to spot any white in the colorful Old Town).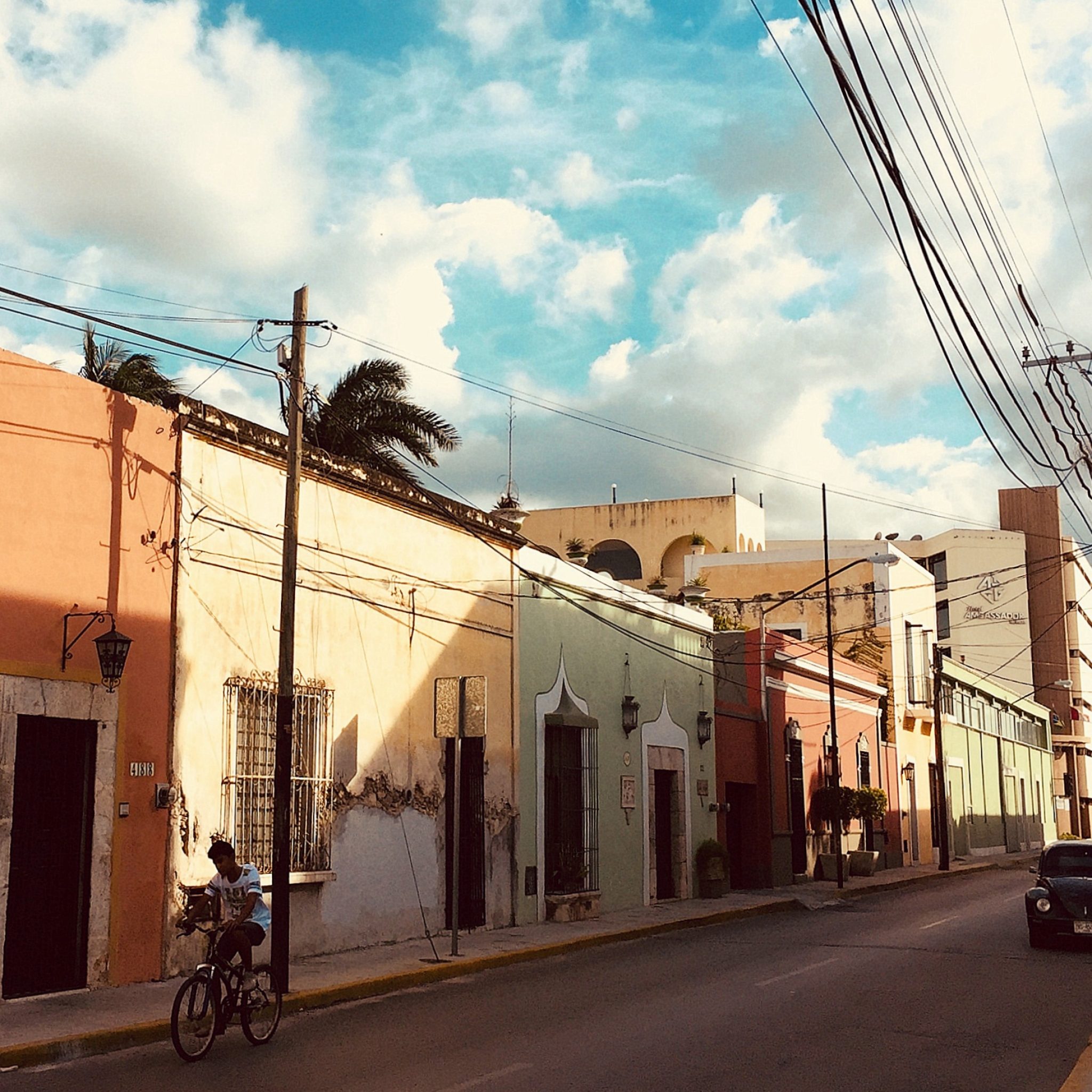 The focal point is Plaza Grande, bordered by the beautiful arches of the Ayuntamiento and the impressive hispanic Mérida Catedral built using stones from ancient Mayan temples.
Casa de Montejo, a 16th-century mansion, is a landmark of colonial architecture and well worth a visit, as is the pastel-green Governor's Palace with awe-inspiring murals by artist Fernando Castro Pacheco depicting the brutality of the Spanish conquest and struggle of the Maya.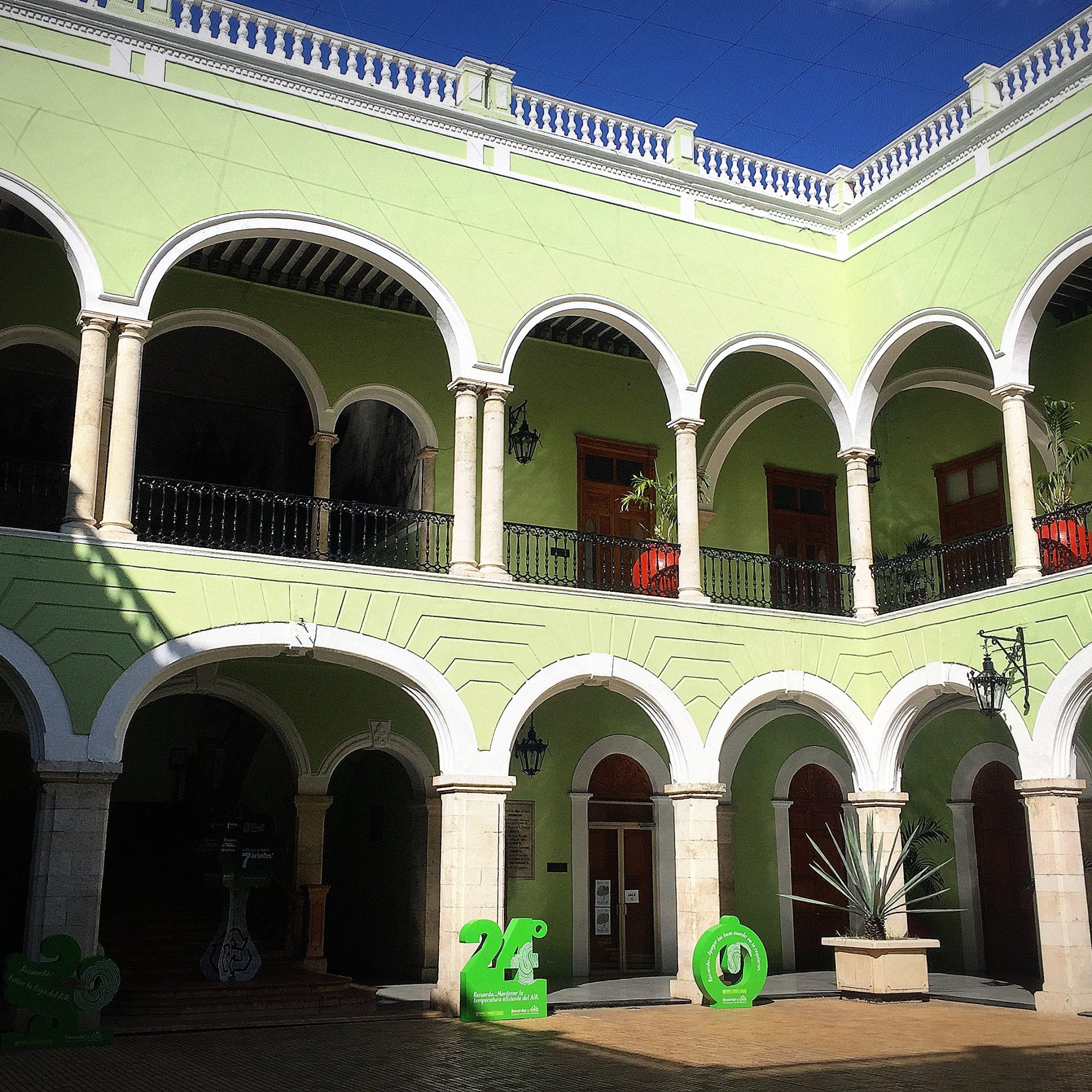 Across the square Centro Cultural Olimpo boasts a broad offering of events such as traditional dance performances (beautiful!) and concerts. There's also traditional costumes and dances on the square every Monday night at 8pm.
The traditional music and dance of Yucatan is known as Vaqueria Regional. It plays an important role in the Vaquerías Feast which was originally associated with the branding of cattle on Yucatecan haciendas.
Further north lie the leafy Plaza Santa Lucia famous for its traditional Yucatecan serenade which takes place every Thursday evening; Plaza de Santa Ana, a neighborly hub where locals come to socialize, dance and eat; and Paseo Montejo, a wide tree-lined avenue lined with elegant homes.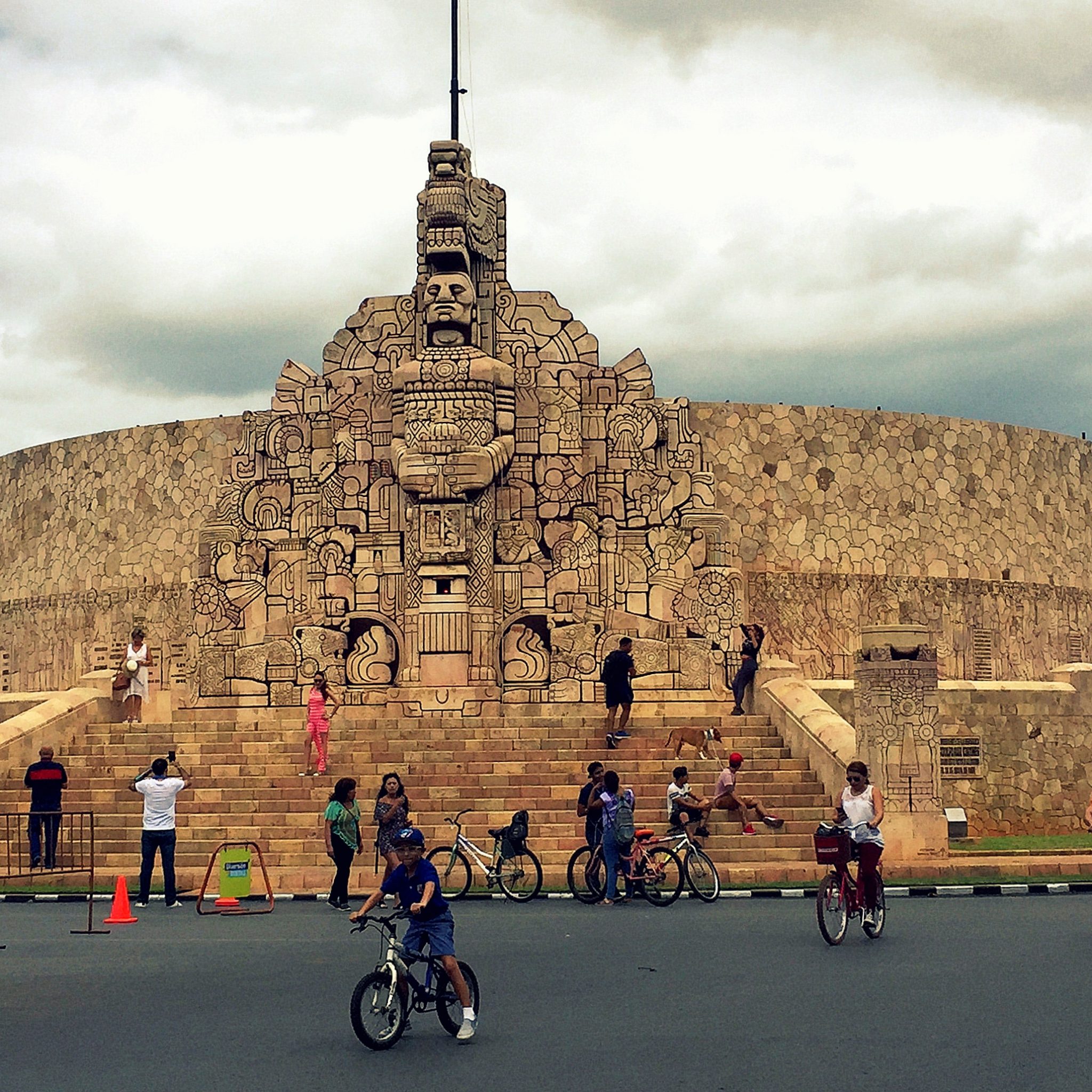 On Sundays, Paseo Montejo comes to life with cultural events, folkloric markets and families cycling and rollerskating on the street closed off to traffic — a fantastic initiative to make the city a little greener.
The only vehicle you'll see there on Sunday mornings is the city recycling truck — if your hotel doesn't recycle why not bring your cans and bottles and join the locals in their eco Sunday routine.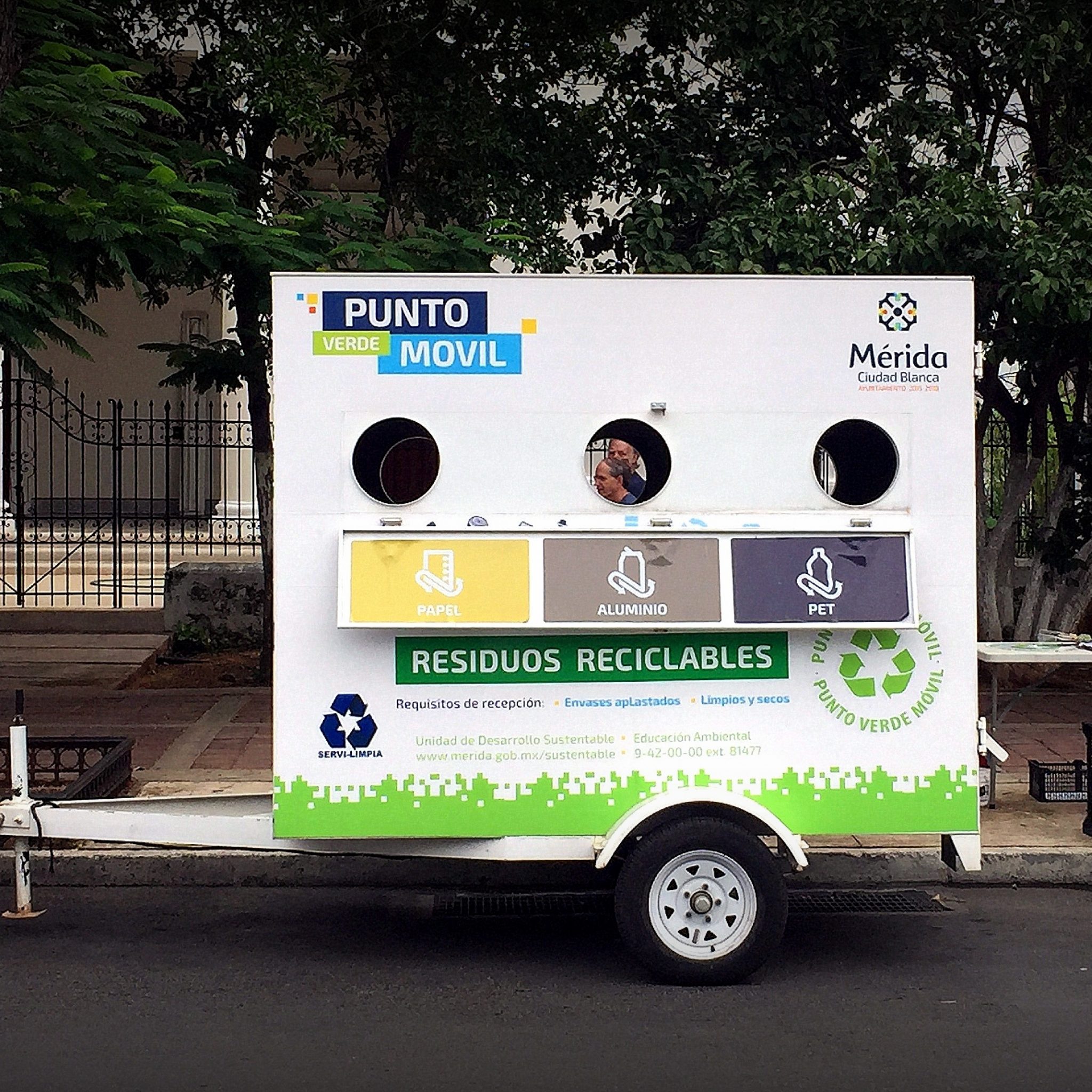 For history lovers, the world-class Gran Museo del Mundo Maya de Merida is a must-visit. Full of interesting artifacts and information, the museum puts the Yucatán's ancient history and more recent colonization into context as you explore the region.
The much smaller but well curated Museum of Anthropology and History, housed in an stunning mansion on Paseo Montejo, showcases photography and Maya relics.
The Popular Art Museum features objects and art from around Mexico including typical dress and ceramics. Located in Mejorada Square (right next door to the famed restaurant Los Almendros serving up all the iconic Maya dishes), it is something of a hidden gem.
The Contemporary Art Museum (MACAY), located next door to the Cathedral, is set around a lush courtyard and regularly shows exhibitions by Yucatan artists who promote local traditions and the beauty of their region.
Small galleries can also be found around Santa Ana square (check out Soho Galleries and Nahualli Casa de los Artistas) which show more upbeat, contemporary art. Fundación de Artistas is a nonprofit operation offering art exhibitions & cultural events in a traditional 19th-century home.
You could also get your culture fill and support local performing arts by attending a show, concert or play at one of the great theatres that line Calle 60 around Parque Hidalgo, such as the beautiful Teatro José Peón Contreras.
While a romantic horse-drawn carriage ride might be tempting, try to resist for the sake of the horses. The best way to tour Merida is on foot, and getting lost in the maze of pastel-colored streets is one of the city's biggest charms.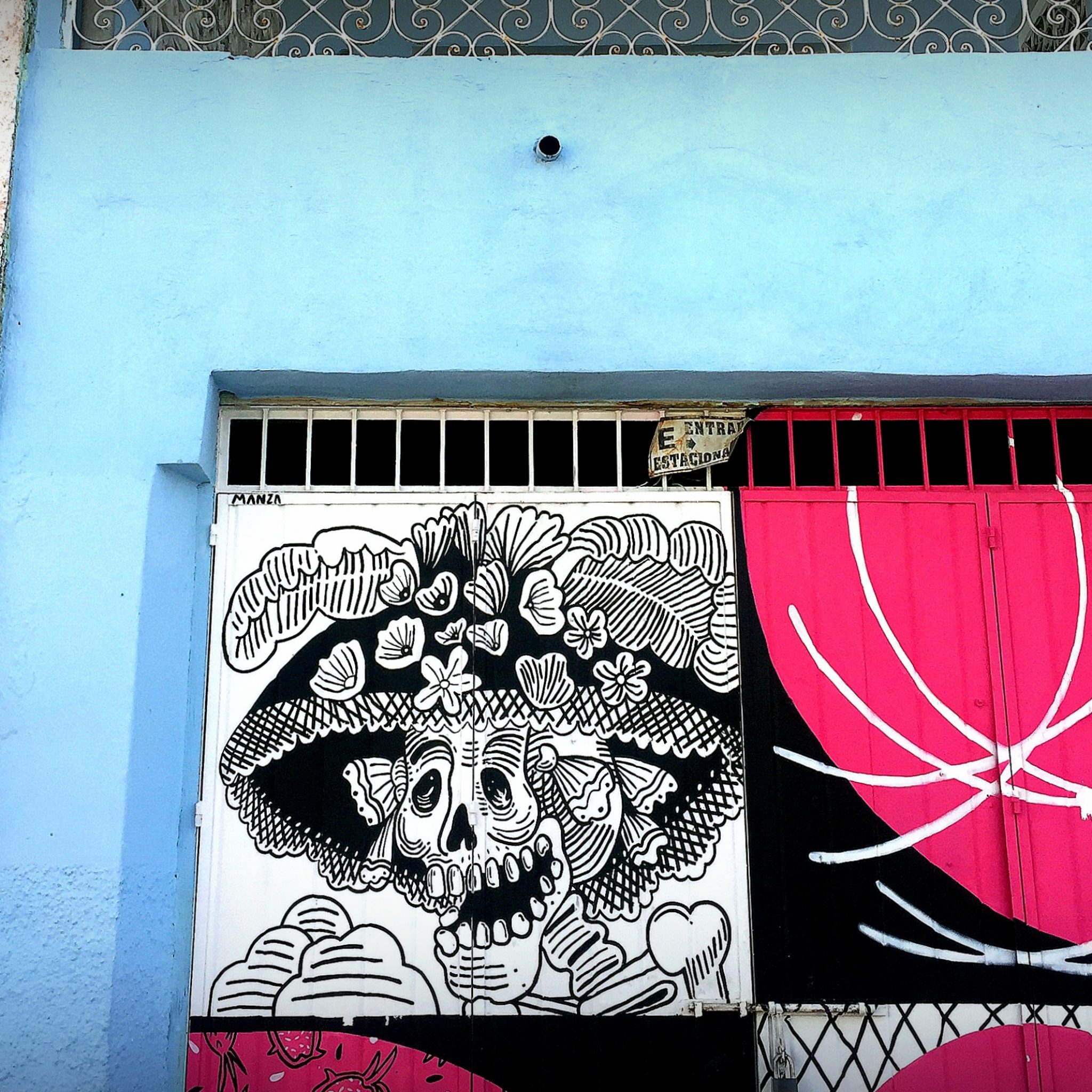 Eating
One of Mérida's biggest draws is its gastronomy. In fact, the Tourist Business Council of Yucatán just announced that it will be through the local gastronomy that the tourist promotion of the state will be strengthened, for which they are already preparing an encounter of chefs from all over the Peninsula.
The goal of launching a series of projects promoting Yucatecan cuisine as the main features is to make tourists stay more than one night in Mérida, and elsewhere in the state of Yucatan, rather than entice day-trippers whose contribution to the local economy is not as great.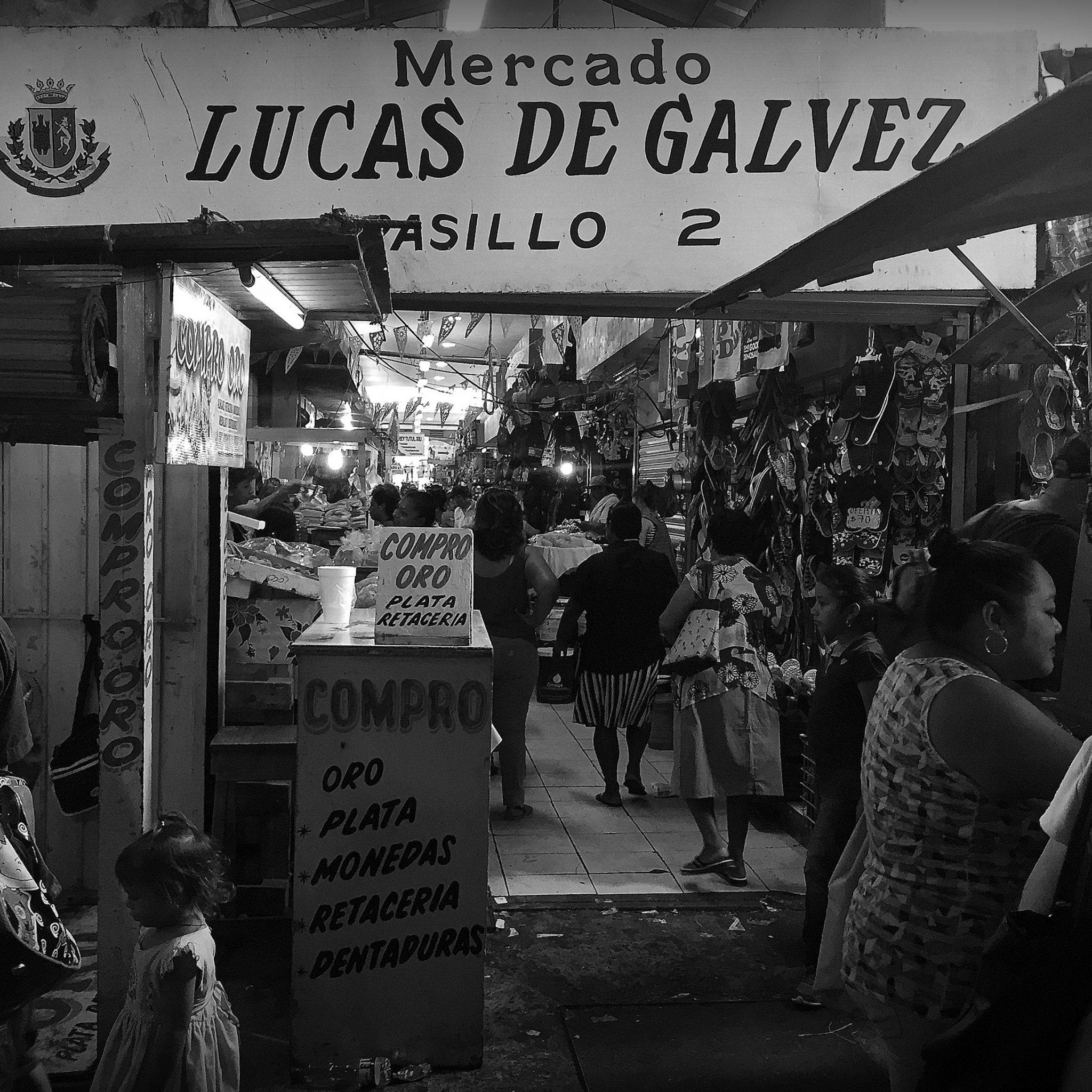 Local markets, like the bustling Mercado Lucas De Galvéz and Mercado Santiago, are bursting with exotic fruits and vegetables. Wander the markets and taste local flavours such as spicy habaneros; chaya — a spinach-like green, tortas with cochinita, kibis and local variations on tamales.
If you're interested in reducing your environmental footprint, why not bring your reusable bags and buy fresh produce, snacks and even souvenirs in bulk here (spices like achiote and salsas that are fun to cook with when you get home?).
You may also refill your reusable water bottle with one of the delicious natural fruit juices sold at the entrance.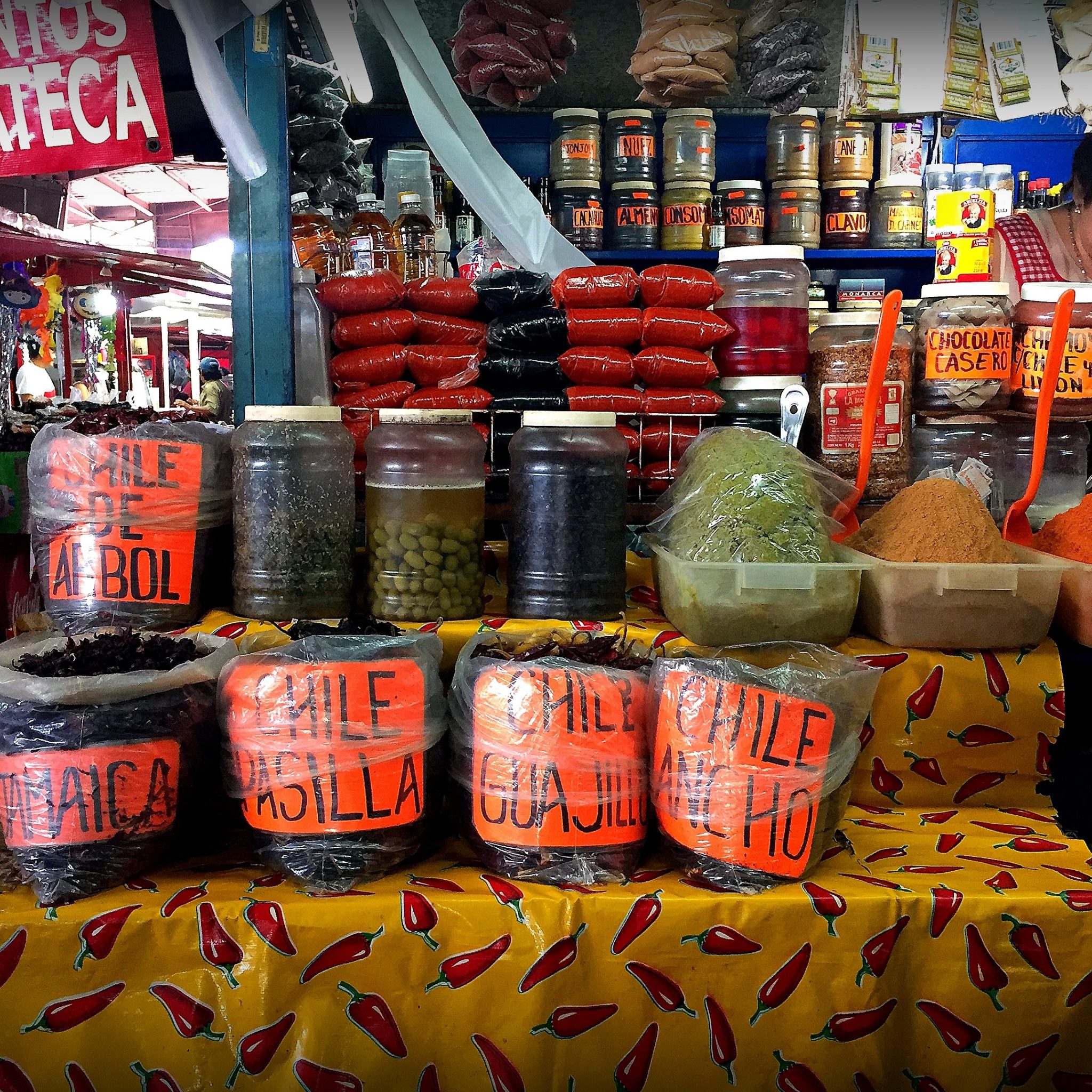 Another place where reusable bags abound is Slow Food Merida market. This weekly event is an initiative of Slow Food Yucatán, the local branch of an international movement which promotes local production of food, preservation of regional culinary traditions and healthy eating.
Here expats and locals mix every Saturday morning in appreciation of all things organic, local, artisanal, free range and home-made. Basically a conscious foodie paradise. There are several bustling cafes, such as Cafe Organico, where you can people-watch while sipping your fair trade coffee.
Sunday market on Plaza Grande, known as Mérida en Domingo provides an opportunity to sample all of Yucatecan classics such as papadzules, salbutes and sopa de lima, while supporting genuine family businesses (and enjoying authentic family-style cooking!).
In the evenings look out for marquesitas carts — turns out Nutella and sharp savoury cheese do mix… Or join the locals at Heladería Colón for a refreshing evening treat of champola — a scoop of ice-cream with coconut milk.
If you want to try your hand in the kitchen, a number of local chefs offer cooking classes, or you can indulge in Maya fine dining at Nectar, Apoala or K'u'uk and appreciate the local culinary talents of chefs such as Pedro Evia, who proudly aims to bring the best out of Yucatecan ingredients and to feed first and foremost our souls.
For a more low key experience, try a mouth-watering breakfast of huevos motuleños at the reassuringly named Huevos Motuleños cafe.
Do as the locals do and head to one of the hole in the wall establishments that serve tasty home-cooked lunches for the tightest of budgets. One of the hidden gems (sorry, Meridanos!) is El Rincón del Sabor on Calle 47/66. Try their amazing queso relleno or cochinita.
Go there on a Monday for the Yucatan-only and Monday-only plate of frijol con puerco (pork with beans, literally, but there's so much more to it). It's a flavour so typical of the area that you can even get a frijol con puerco ice cream, courtesy of Pola Gelato.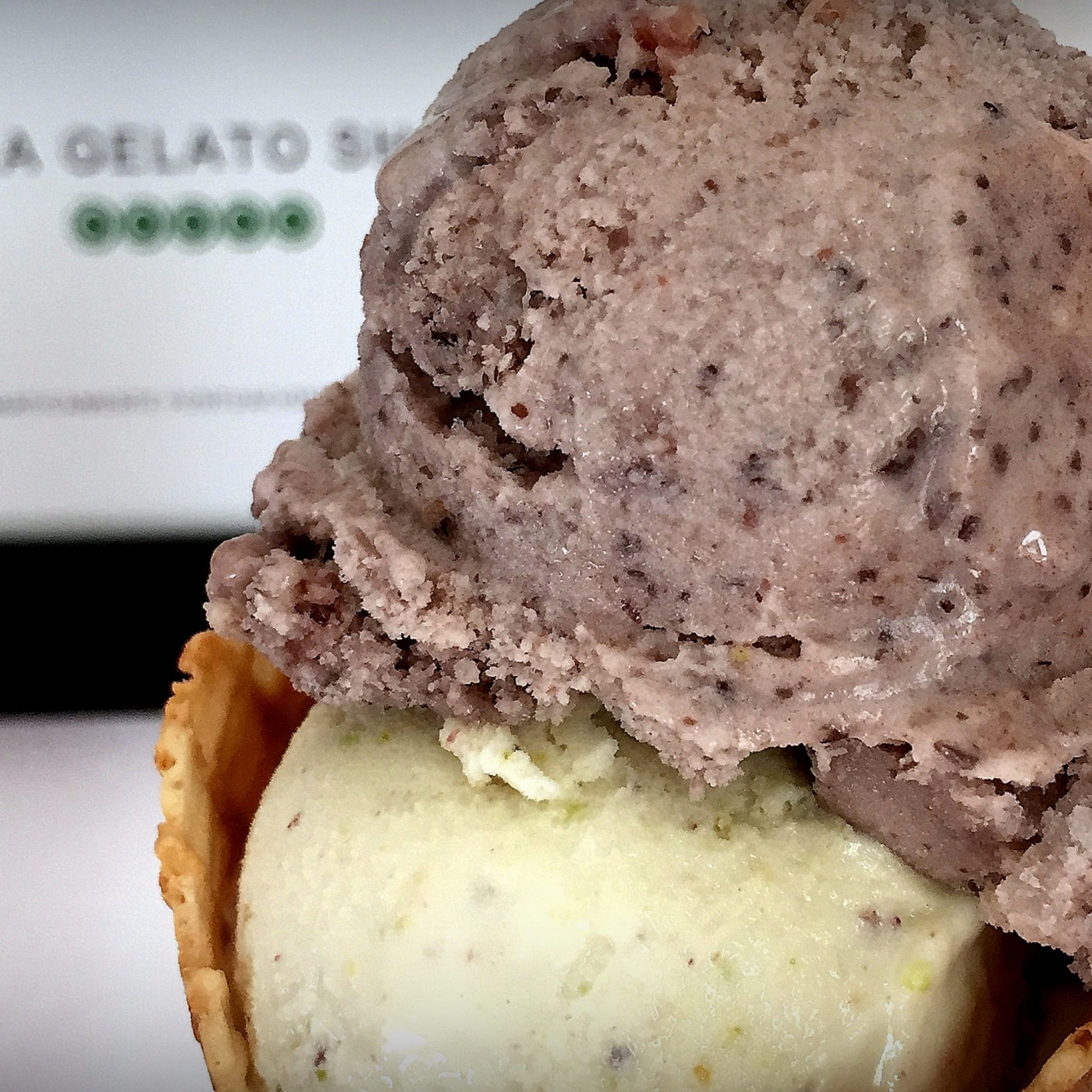 If you're a veggie traveler and the very sound of the word 'puerco' brings out the PETA activist in you, fear not: the dish is so popular that there is even a vegan version! Restaurant Nümen does their bit to make Mérida a little more planet-friendly by serving 100% vegan takes on local classics, including this Monday special (#MeatlessMondays — how handy). Think of it as… frijol sin puerco 🙂
Meatless pork recipes aside, you will be spoiled for choice in Merida. Popular spots catering to plant-based diets include Avocado; Maiz, Canela y Cilantro and Lo Que Hay. Regional Yucatecan classics like papadzules found all around the city are also vegetarian. Check out Charlie's guide for more ideas.
Don't leave the city without a visit to La Chaya Maya where your delicious relleno negro or papadzules will arrive with a basket of fresh warm tortillas made right in front of your eyes, and can be washed down with a chaya margarita.
There's also Mercado 60, a food hall with close to 20 food choices from the Yucatan and beyond (Oaxacan tlayudas or Yucatecan craft beer made with water from a cenote anyone?).
Shopping
Chances are that you'll spend at least part of your Mérida vacation shopping for handicrafts. Here you can find the finest hammocks in the world, detailed carvings of ancient Maya sculptures, works of silver and pewter, Talavera ceramic plates, and many other unique treasures.
If 'other unique treasures' makes you think 'Maya Chocolate!', head to Chocol Haa on Paseo Montejo. You'll get a short but interesting tour of their tiny chocolate museum, brilliant samples and organic chocolate packs to go in their on-site store.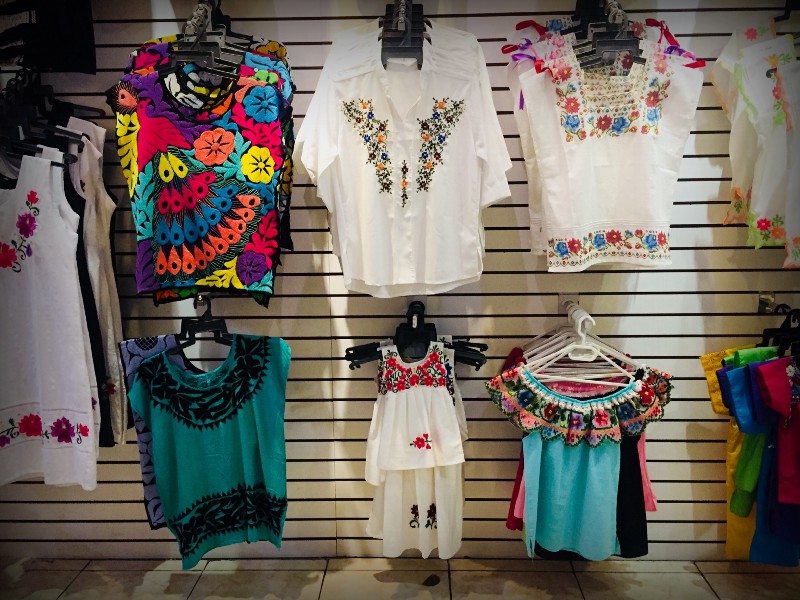 For the fashionistas out there, Yucatán is famous for the guayabera, a loose fitting men's shirt with tucks and pockets. Traditional guayaberas are white, made from cotton or linen and often embroidered. While sold in the markets and on the streets, we recommend you also check out Guayaberas Jack, one of the oldest stores in town.
You'll also find hipiles — dresses or tunics worn by the women of the region. Hipiles are often white with colorful embroidered designs that traditionally convey some sort of meaning within the local community. Always look at labels, ask questions and make sure your Maya fashion items are hand-made by the local Maya producers, and not in China or elsewhere.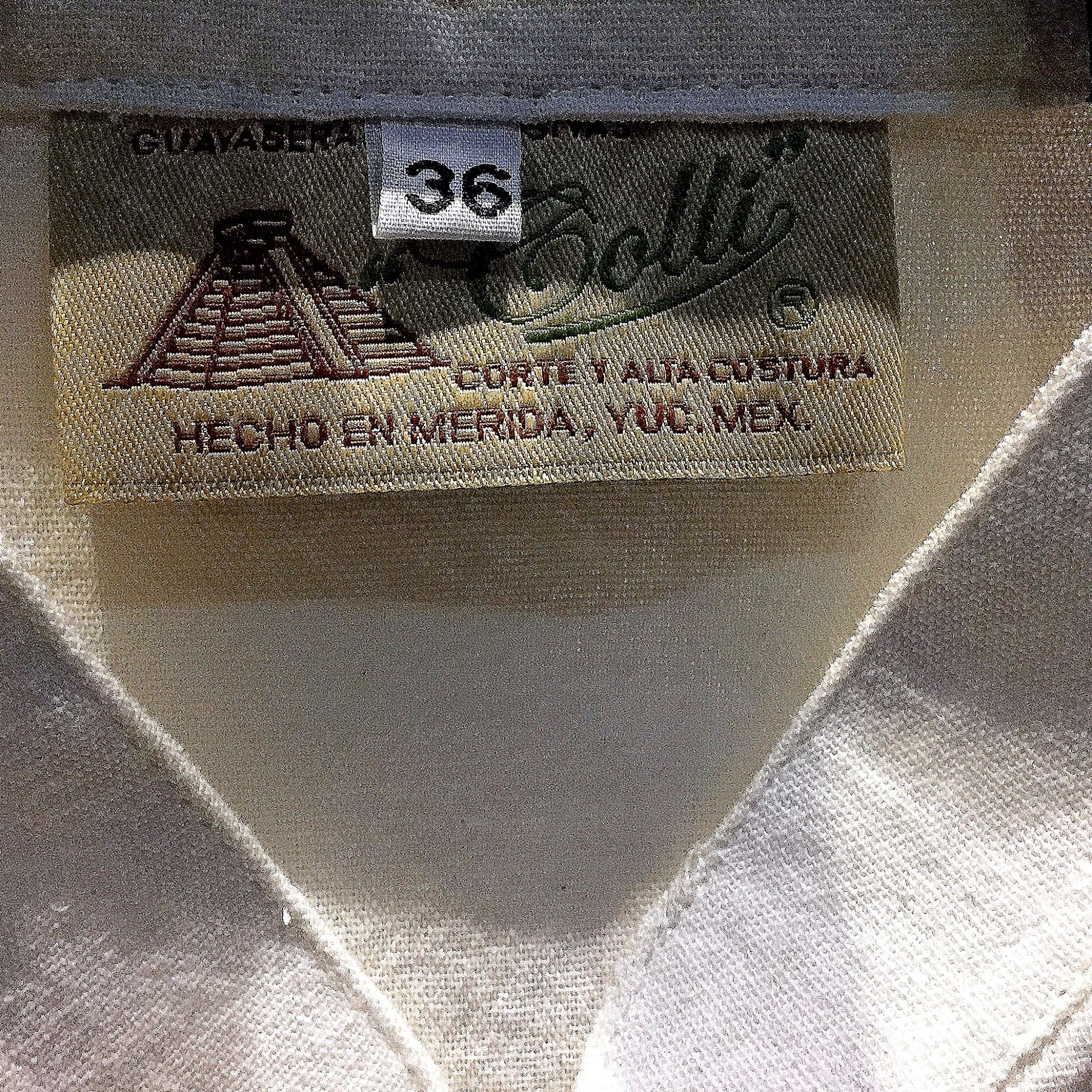 The early inhabitants of Mérida "discovered" a plant that had been a well-known staple to the indigenous Maya of the Yucatan Peninsula: henequen (sisal). A versatile, spiky, cactus-like bit of green that yielded valuable hemp, it soon earned the name "green gold" (verde de oro) because of the wealth it lavished upon the wealthy hacienderos who farmed this cash-rich crop.
Henequen, still grown and processed in the Yucatan today, has been gradually replaced by man-made fiber that is stronger and cheaper to produce: nylon. That, plus competition from many of the world's developing nations, has put an end to sisal as a major Yucatan export.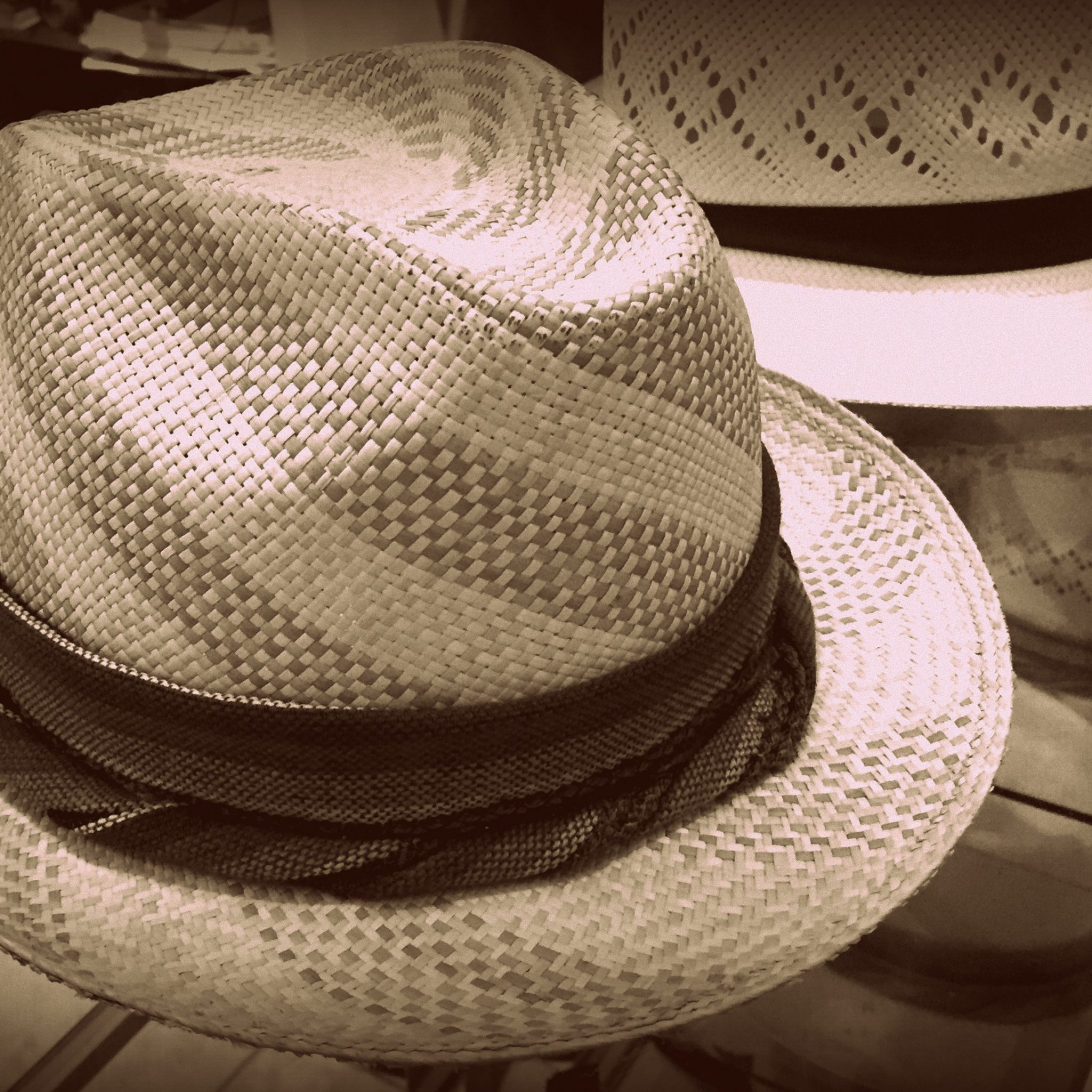 Support this dying industry by purchasing products made of henequen, such as baskets, hats, handbags and wallets. Many can be found at the aforementioned "Merida en Domingo" Sunday craft market or Casa de Artesanias.
You'll not only bring a part of Yucatán home — you'll show appreciation for the tradition and the proud hands that made each product.
The hammocks that you'll find in Mérida are of a high quality and made from cotton string that's woven into a fine mesh. They're extremely popular and commonly used throughout the region. Hamacas Mérida stocks a great selection, including Cielo Hamacas which are fair trade and the only B Corp certified company on Mexico of this sort!
Coqui Coqui hotel's perfume shop offers a true sensory (or scentory) feast. The natural tropical scents of the Yucatan region inspire every fragrance of its dedicated collection, as does the landscape, people, culture and lifestyle, in addition to the state's rich, centuries-old history of perfume production.
Sleeping
While there are a few usual suspects of international chain hotels (mostly business-oriented), Mérida is one of those rare destinations where it's actually pretty hard NOT to sleep in a charming locally owned hotel. The city is dotted with colonial homes transformed into cozy gems for every budget, often hidden behind massive doors and iron gates.
Precisely because most of them are in what used to be private homes and haciendas, you will get a feel of living like a local while experiencing the best in service and hospitality.
Rosas & Xocolate is not the only boutique hotel in town, but it is certainly one of the best. Housed in two bright pink colonial mansions on Paseo Montejo, the 17-room design-focused hotel is bursting with vivid color and period features.
The inner courtyard houses a serene palm-fringed pool. And we applaud the supply of complimentary bikes for guests — our second favorite way to get around town, not only on Sundays…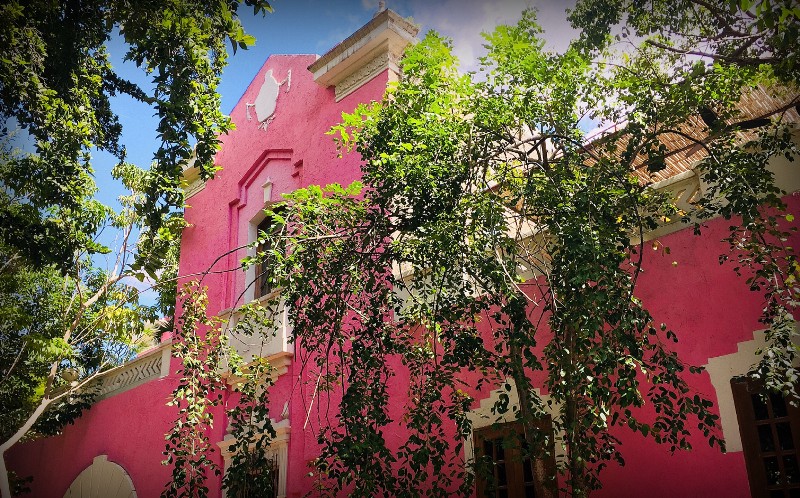 Originally the house of a famous mathematician, the restored Casa San Ángel is up there with the most eco-friendly hotels in town. Water is heated with solar energy; they use biodegradable toilet paper to minimize impact on the city's fragile drainage system; all of the toiletries are also biodegradable and made from Neem, a tree endemic to India that grows locally in Yucatán.
You can even purchase non aggressive sunscreen and insect repellent on site. Every Saturday night enjoy "la Noche Mexicana", a colorful fiesta right on the hotel's doorstep.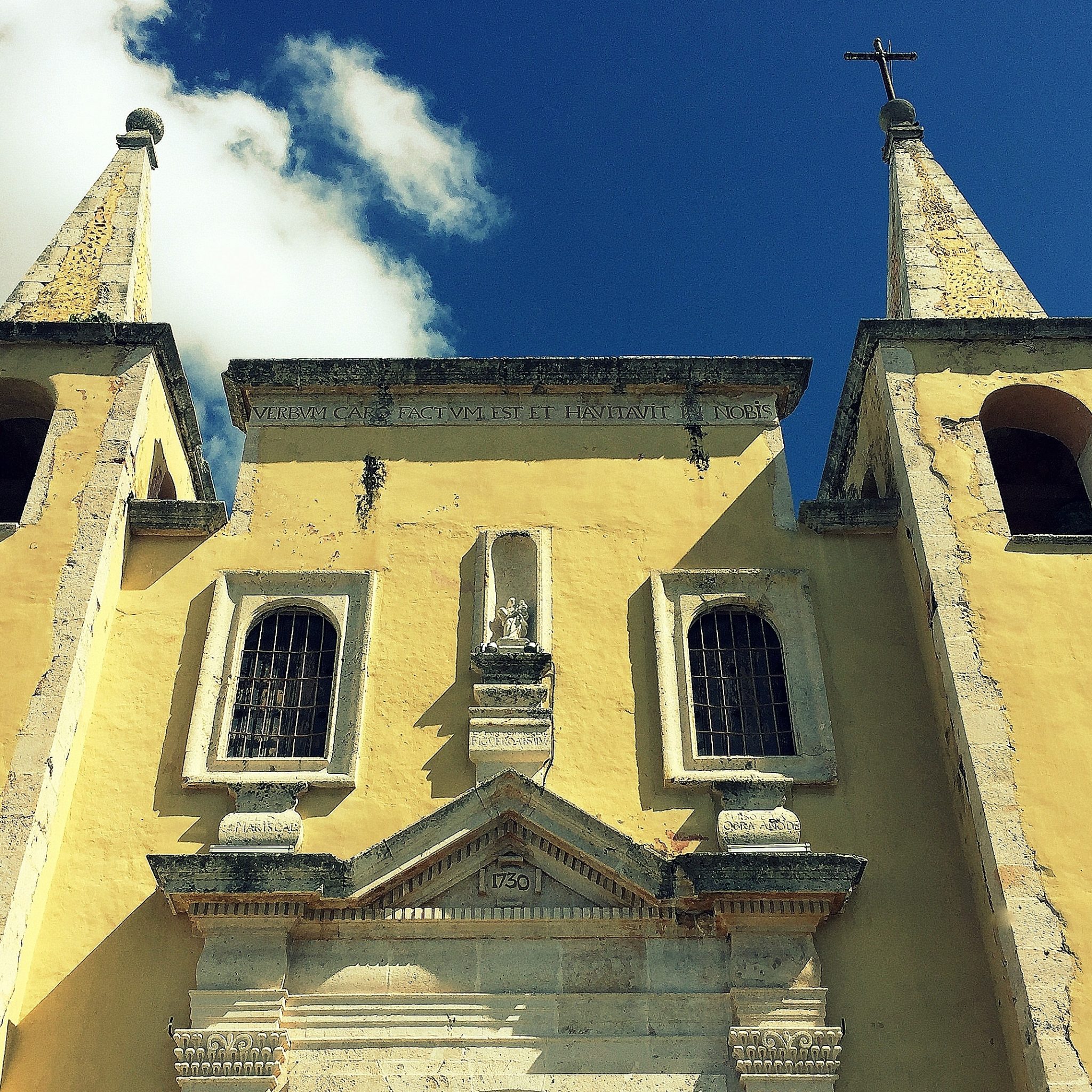 A few blocks away, Casa Del Maya is a lovingly restored colonial-style home that enchants with Yucatecan charm and celebrates the rich culture and craft of the Mayas.
The rooms are furnished with hand made Mayan furniture, and decorated with Oaxacan textiles. Delicious breakfast, walking distance of many fine restaurants, great hospitality, this is everything a B&B should be.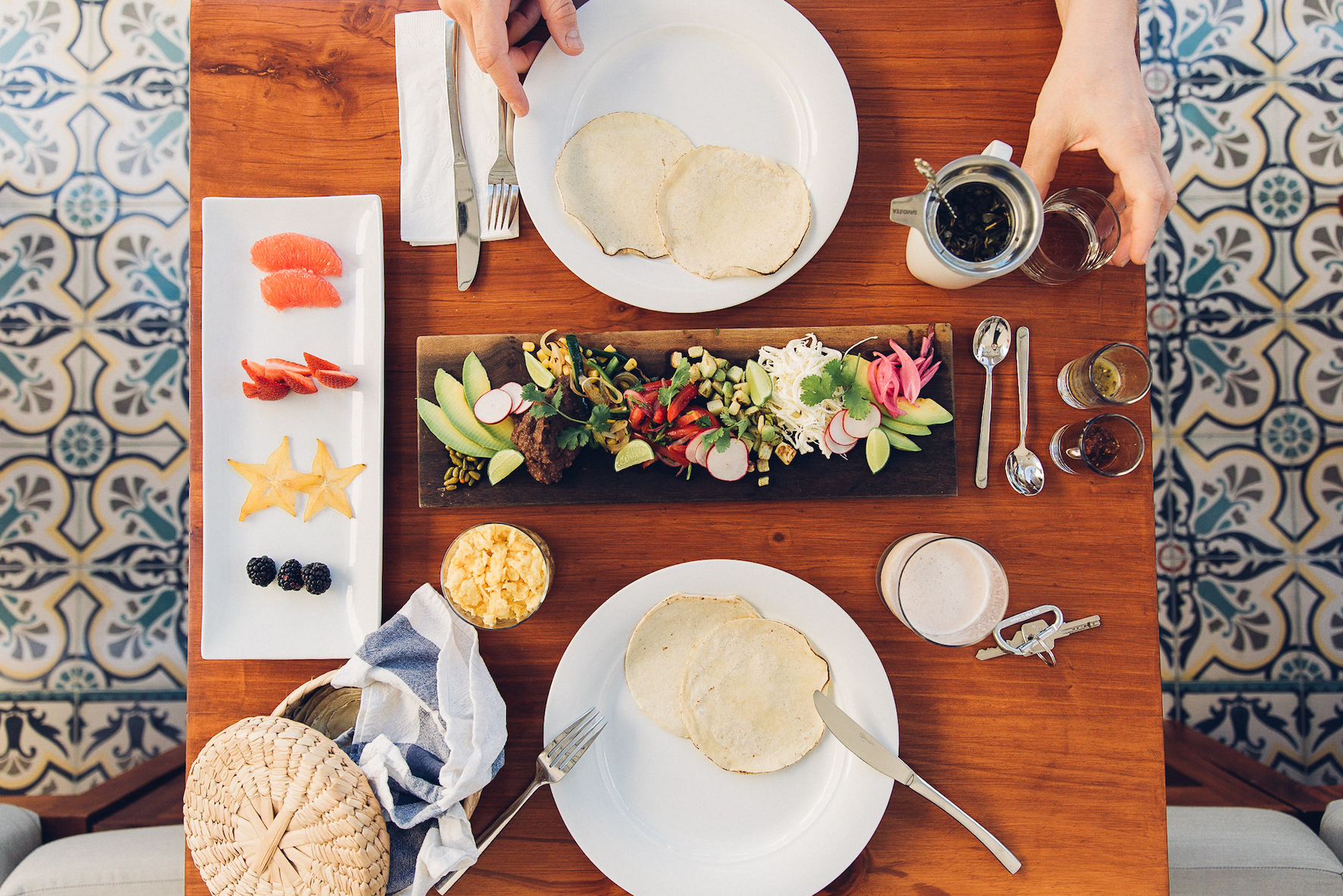 Vegetarians and omnivores alike will love the Diplomat Boutique Hotel where free homemade veggie breakfasts are a highlight, loaded with fresh fruit from the market, homemade breads, quiche with quinoa crust and breakfast tacos.
The boutique property has just four guest rooms, so the vibe is intimate and service personal. Each of the contemporary rooms features historic pieces such as wrought-iron beds, while modern bathrooms are equipped with walk-in rainfall showers and organic toiletries infused with local honey.
If you have ever heard anything about Julamis Hotel, it's most likely chef/hotelier Alex's famous breakfasts. His creativity is nothing short of inspiring. Combining simple, local ingredients and his passion for cooking, Alex will start off your day with mouth-watering dishes, ensuring you have the necessary energy to explore the wonders of Mérida.
Once you are done for the day and ready to relax back at the hotel, don't forget to join Alex for an evening tequila tasting on the beautiful Julamis rooftop.
Hotels like these remind us why small independent businesses are still very much the definition and the lifeblood of hospitality, and in Mérida the case couldn't be stronger. Go, explore this gem of a city for yourself.
Photography: Gabriela Sijer
Find Hotel Deals in Merida