Nothing gets us through long winter evenings like a good travel film. It's often the inspiration and motivation to explore a new destination or revisit an old favorite.
Whether you need an incentive to pick a destination or some background on the place you've already chosen in order to get a better idea of the local culture and/or history, let us take you on a journey through some the best travel movies ever made. They'll have you packing sooner than you think.
In no particular order.
Spoiler alert: Eat Pray Love not included…
Cuba: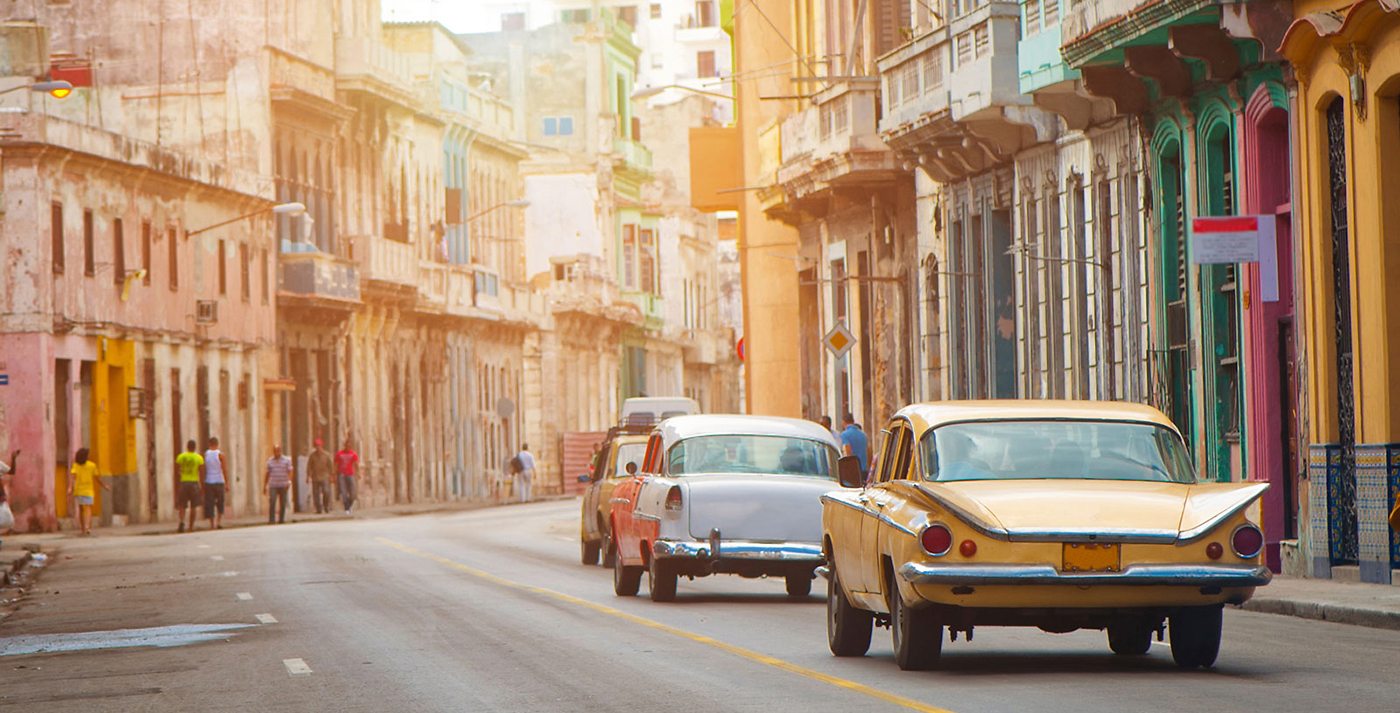 Havana Suite – Dawn breaks in La Habana, and as the day advances we follow the simple lives of ten ordinary Cubans, with only sounds and images accompanied by music. A must see before any trip to Cuba.
See also: Havana Blues, Una noche, 7 days in Havana, Viva Cuba
Japan: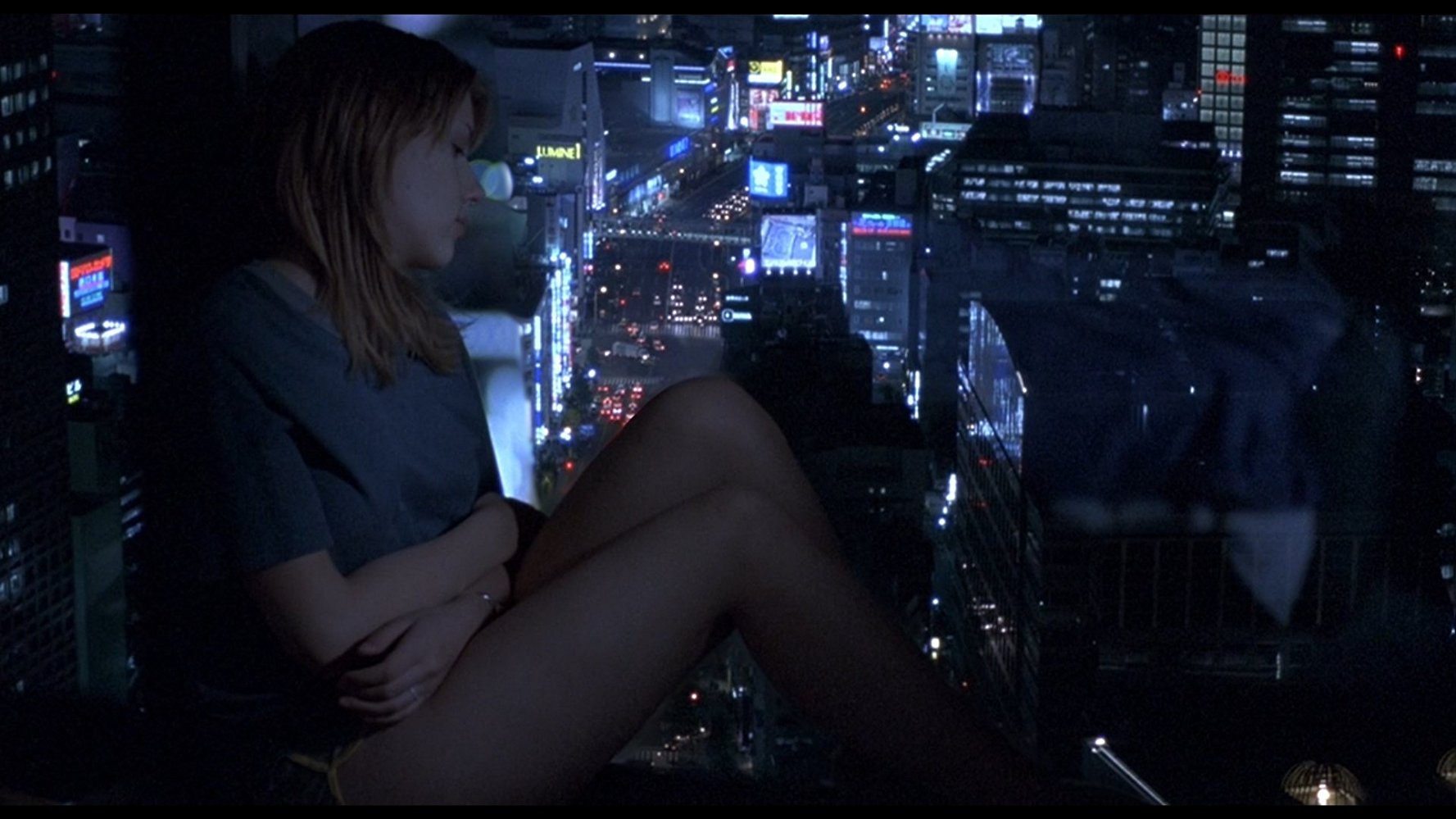 Lost in Translation – The energy of Tokyo is spot on in this film. You don't have to stay at the Hyatt to have your Scarlett Johansonn moment. We do however strongly recommend adding Japanese karaoke night to your itinerary.
See also: Cherry Blossoms, Spirited Away, Memoirs of a Geisha, Seven Samurai, Departures, The Ramen Girl
Greece: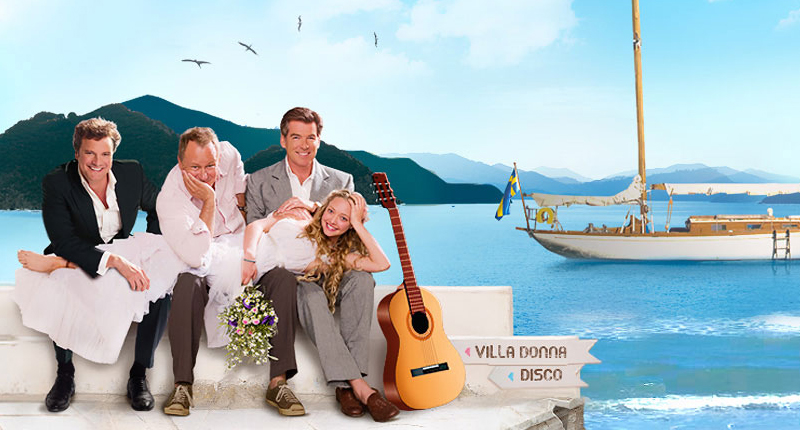 Mamma Mia – Meryl Streep, Pierce Brosnan and Colin Firth sing their hearts out on a tiny Greek island while the soon-to-be bride and groom debate whether to settle down or travel the world – a no-brainer if you ask me 😉
Try also: My life in ruins, Mamma Mia 2 (coming soon), Before Midnight, Zorba the Greek, The two faces of January
India:
The Best Exotic Marigold Hotel – It's never too late to go on a life changing journey. A group of retirees travel to India to what they believe is a newly restored hotel. Less luxurious than advertised, the (Best Exotic) Marigold Hotel slowly begins to charm in unexpected ways. There's an equally charming sequel too.
Try also: Lion, Monsoon Wedding, Blue skies Green water Red earth, Riding Solo To The Top Of The World, Hit The Road: India, Slumdog Millionaire
Everywhere:
The Bucket List – Morgan Freeman and Jack Nicholson befriend each other at death bed and make a fun to do list that will take them on quite a journey. A very heart-warming movie. The definition of inspiration if there ever was one.
See also: Hector and the search for happiness, Samsara, Baraka, Life of Pi, Indiana Jones (Jordan, Peru, Nepal and Egypt among others)
Spain: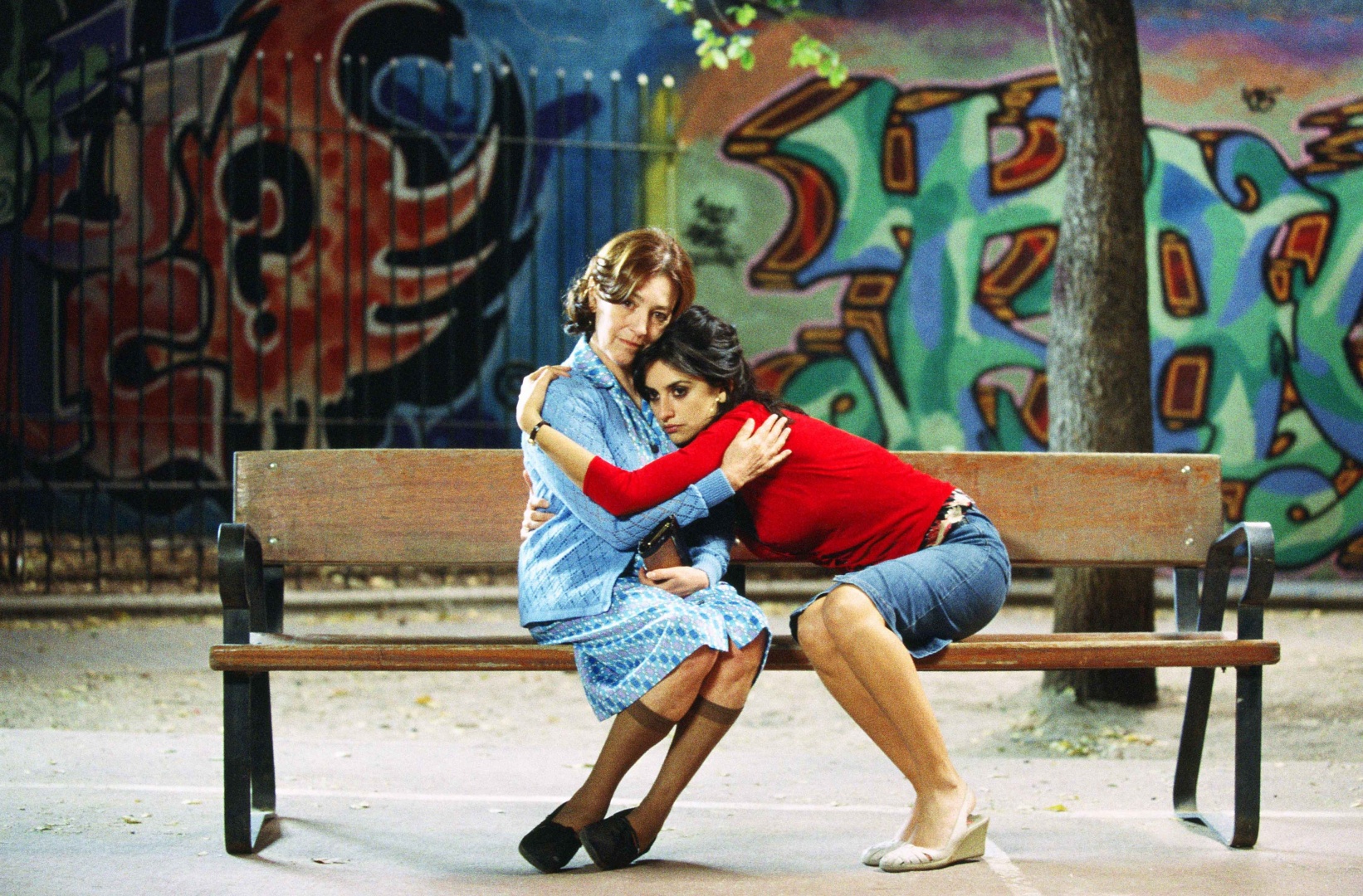 Volver – While Vicky Cristina Barcelona might seem like the more obvious 'travel movie' choice, we believe the city of Gaudí gets enough visitors as it is (#tourismophobia) so why not promote Castilla La Mancha region instead ? Although pretty much any movie by the great Pedro will give you a brilliant Almodovaresque portrayal of Spanish daily life and culture, Volver boasts the stunning scene of Penelope Cruz singing in the restaurant.
Try also: The Queen of Spain, Spanish Affair aka Ocho Apellidos Vascos (surprisingly one of the highest box office scoring Spanish movies of all time, with a sequel – Ocho Apellidos Catalanes), Vicky Cristina Barcelona, Zindagi na milegi dobara, L'auberge Espanole, Goya's Ghosts, Pan's Labyrinth
Ireland:
PS I love you – A young widow discovers that her late husband has left her 10 messages that will bring her on a journey intended to help ease her pain and start a new life. With it's stunning portrayal of the Irish countryside PS I love you will have you packing for the Emerald Isle in no time.
Try also: Leap Year, Once, The Secret Book of Kells, Brooklyn, The Quiet Man
Thailand: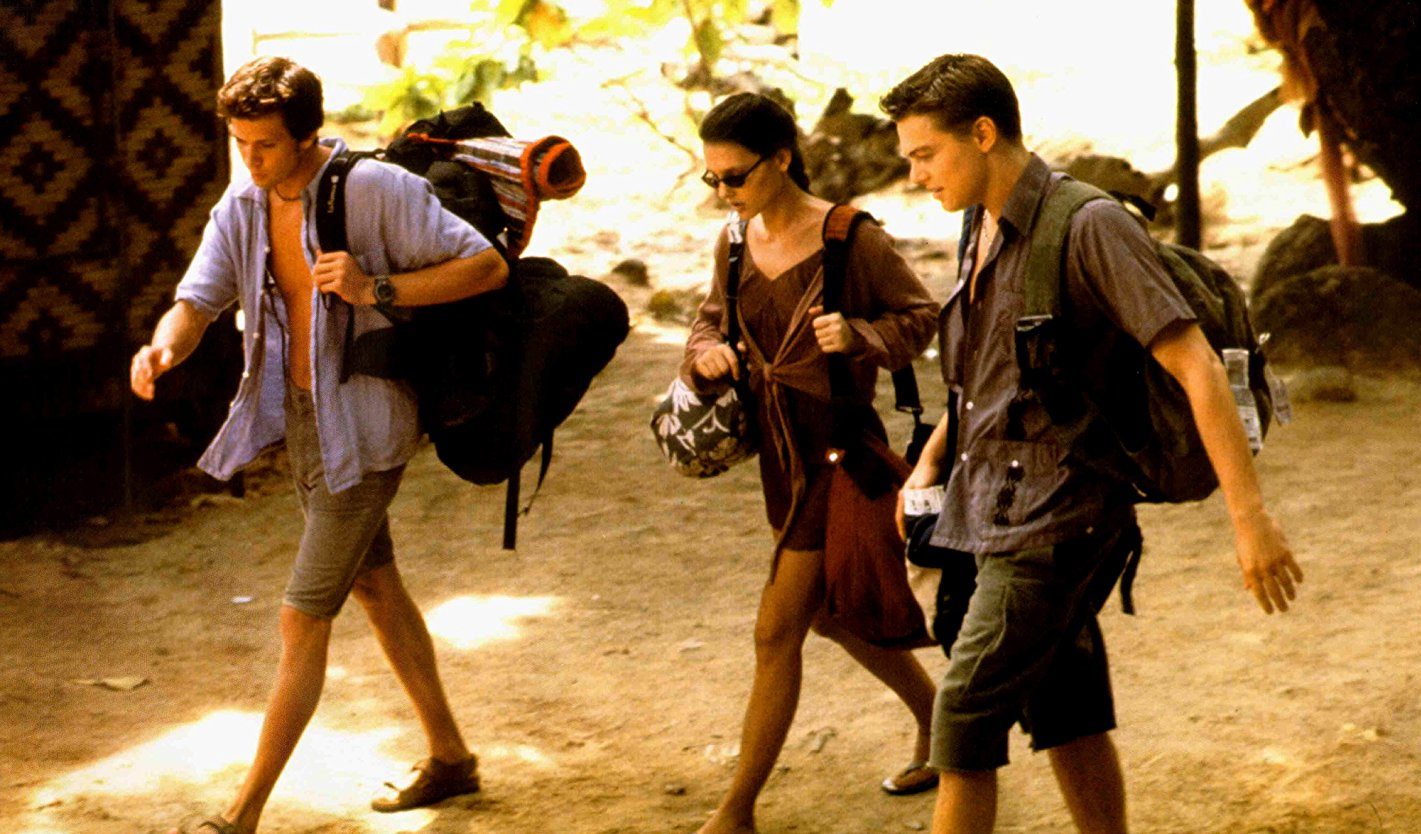 The Beach – "Never refuse an invitation, never resist the unfamiliar, never cease to be polite, and never outstay your welcome." Even though Danny Boyle claimed to not be very proud of his work back in the day, he might have misjudged his achievement because even after all these years The Beach still inspires.
See also: Last stop for Paul
Ecuador:
Que Tan Lejos (How Much Further) – two female travellers try to get from the capital city of Quito to the town of Cuenca. Along the way, they learn from each other while meeting interesting people who help them reevaluate the purpose of their journeys. The film is filled with beautiful scenery from Ecuador, and gives a very authentic portrayal of life in the country.
United Kingdom: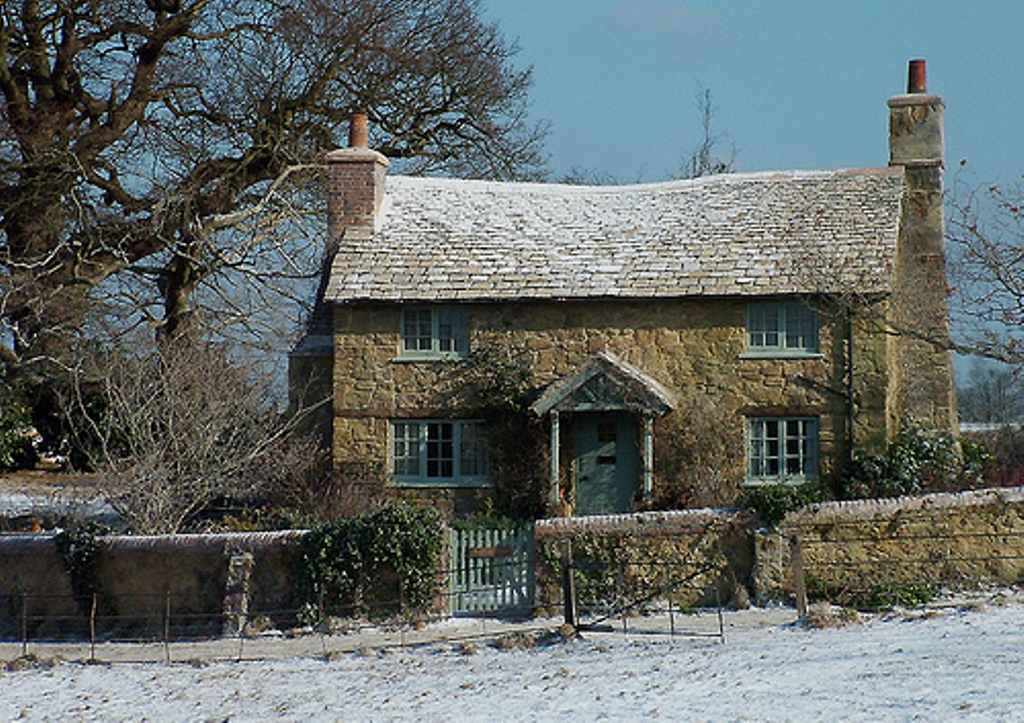 The Holiday – book your picture-perfect English cottage, minus Jude Law and the snow (white Christmas in England is largely a myth I'm afraid). This film is double trouble, it will have you dreaming of both England and California, tough choice…
Try also: Notting Hill, Tamara Drewe, Match Point, Elizabeth, This is England, Braveheart and One Day (Scotland)
China: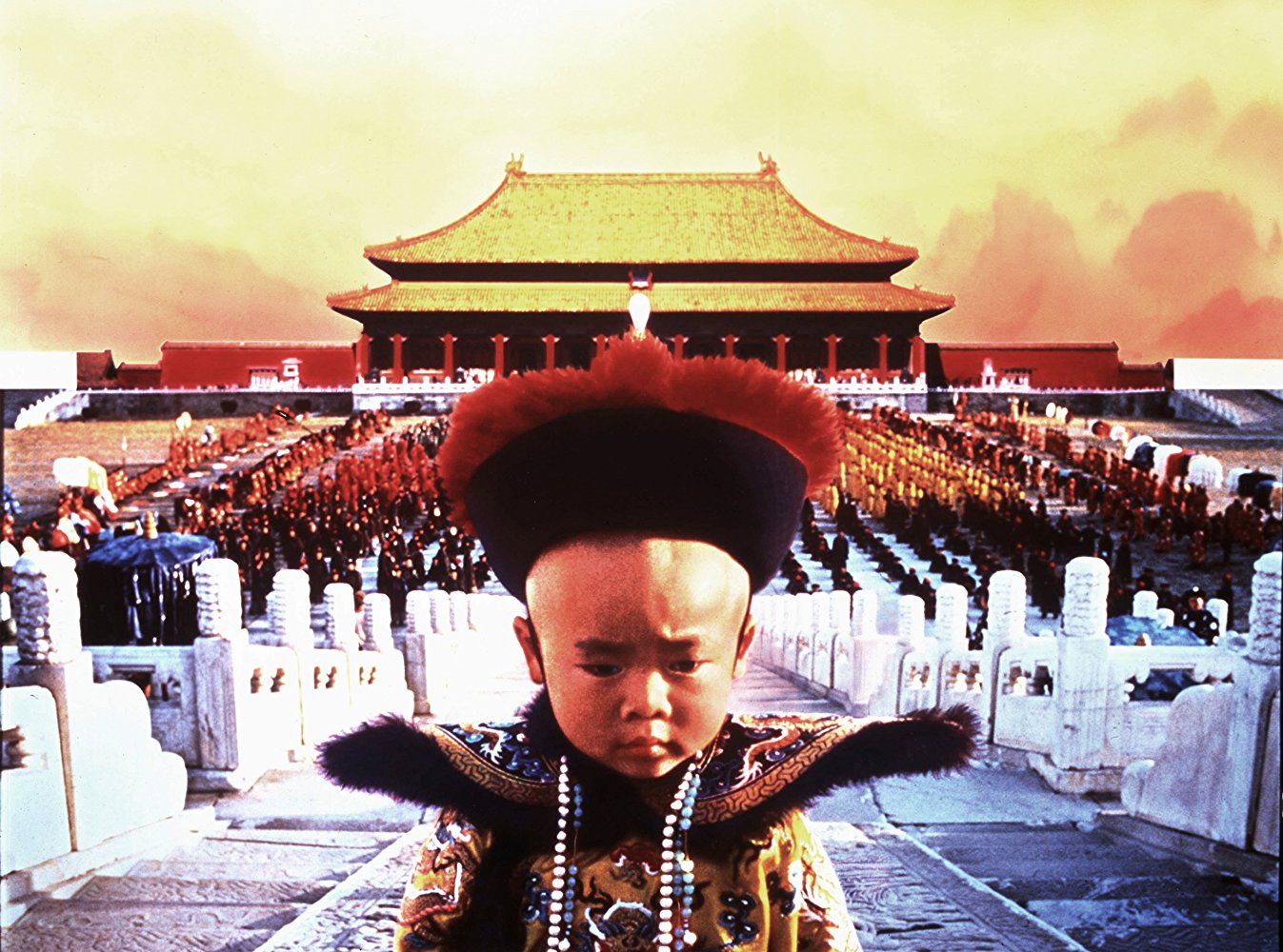 The Last Emperor – The Last Emperor is the true story of Aisin-Gioro Pu Yi, the last ruler of the Chinese Ching Dynasty. Told in flashback by the great Bernadro Bertolucci, the film covers the years 1908 to 1967. Stunning portrayal of China throughout.
See also: Up the Yangtze, Curse of the Golden Flower, Bejing Bicycle
Sweden:
The 100-year-old Man Who Jumped Out of the Window and Disappeared – dubbed the 'Swedish Forrest Gump', this is a travel movie like no other. The quaint title couldn't be more accurate – the film literally tells the story of one hundred year old Allan who jumps out of his elderly care home's window and disappears on an adventure. They won an Oscar for Allan's make up (Robert Gustafsson who played Allan was in his fourties at the time). Swedish black humor at its best. Not to be missed.
See also: Force Majeure, Four Shades of Brown
Indonesia: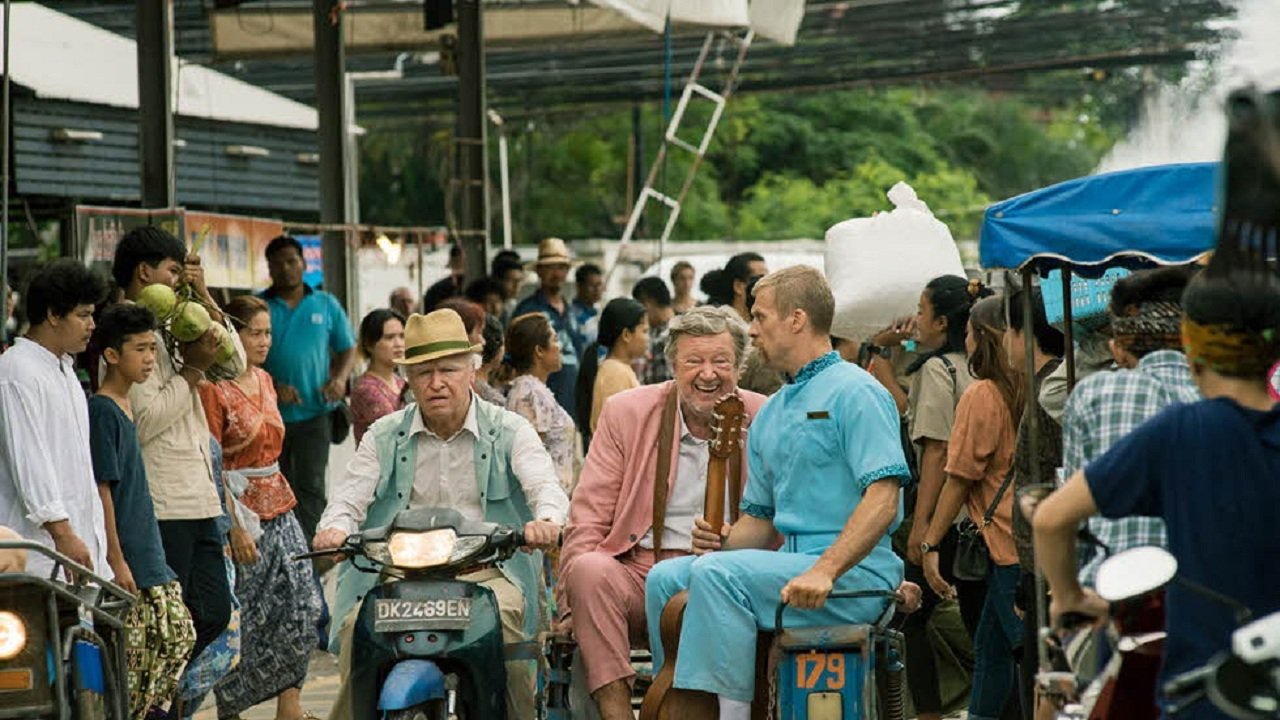 The 101-Year-Old Man Who Skipped Out on the Bill and Disappeared – a sequel – Allan turns 101 and ends up in Bali.
See also: Gold, Endless Summer 2, Jungle Child
Austria: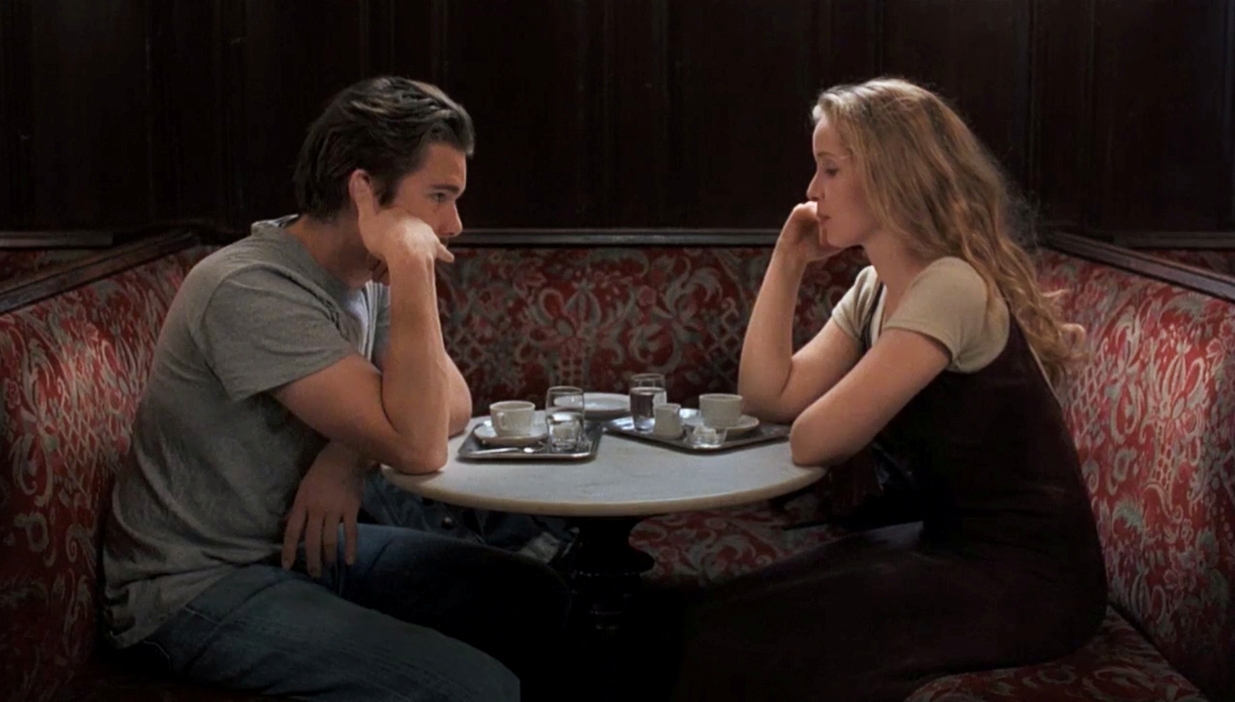 Before Sunrise – This classic will have you wandering the streets of Vienna all night, future tellers and riverside poets optional.
Try also: Museum Hours, Sound of Music, Sissi
Canada: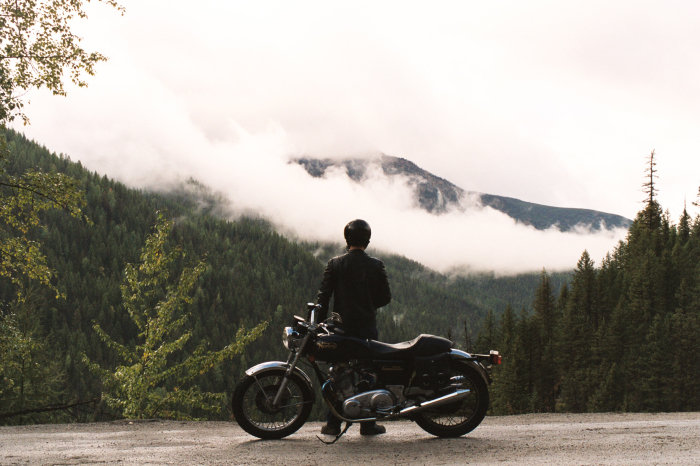 One week – The film chronicles the motorcycle trip of Ben Tyler as he rides from Toronto to Tofino, British Columbia. Ben stops at landmarks that are both iconic and idiosyncratic on his quest to find meaning in his life. Joshua Jackson at his finest.
See also: Scott Pilgrim vs The World, Les Boys, Anne of Green Gables, The Sweet Hereafter, Brokeback Mountain
Roadtrip: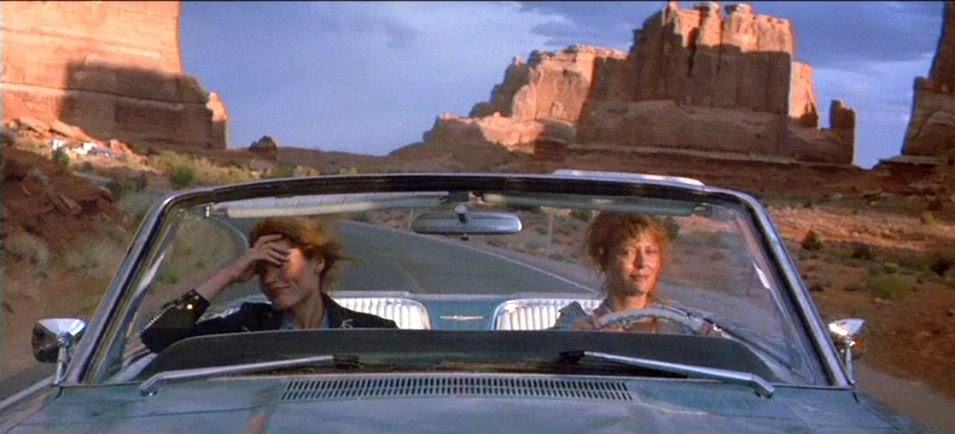 Thelma and Louise – This 90s classic is a tale of best friends on a desperate flight across the American Southwest. The tradition of the American road trip is shown in such a refreshing way in this movie, with its two lead characters people who are fed up with life, and no longer take any crap from the men in their lives. Their journey alternates between a high-octane joy ride and an empowering personal odyssey.
See also: Little Miss Sunshine, Two for the Road, The Road Within, Interstate 60
Denmark: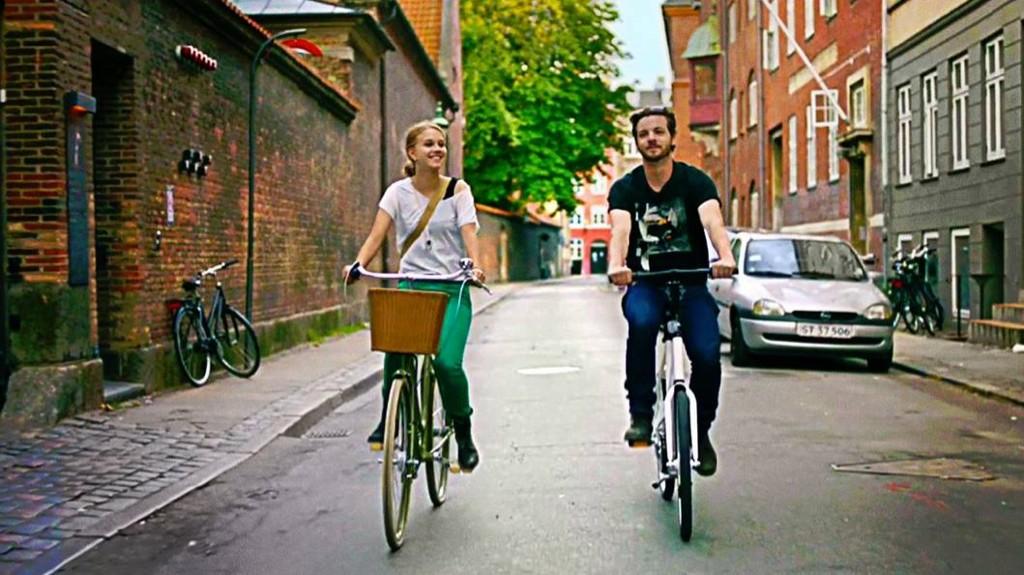 Copenhagen – Shot in the beautiful city of (you guessed it) Copenhagen, the film follows young William as he searches for his grandfather with nothing to guide him besides a letter written in Danish, which William cannot read nor speak. Though Copenhagen begins as a search to find one's family, it soon becomes clear that it's far more important to find one's self. Bonus: the movie promotes getting around by bike! #greentravel
See also: In a better world
Middle East:
Captain Abu Raed – When an old airport janitor finds a captain's hat in the trash, he gets pulled into the lives of children in his poor neighborhood. He weaves imaginary stories of his world travels and adventures to offer hope in the face of their harsh reality. The backdrop for the movie – Amman – is magical. This movie is a must see!
See also: Salmon fishing in the Yemen, Wadjda, Incendies, Children of Heaven
Across Latin America: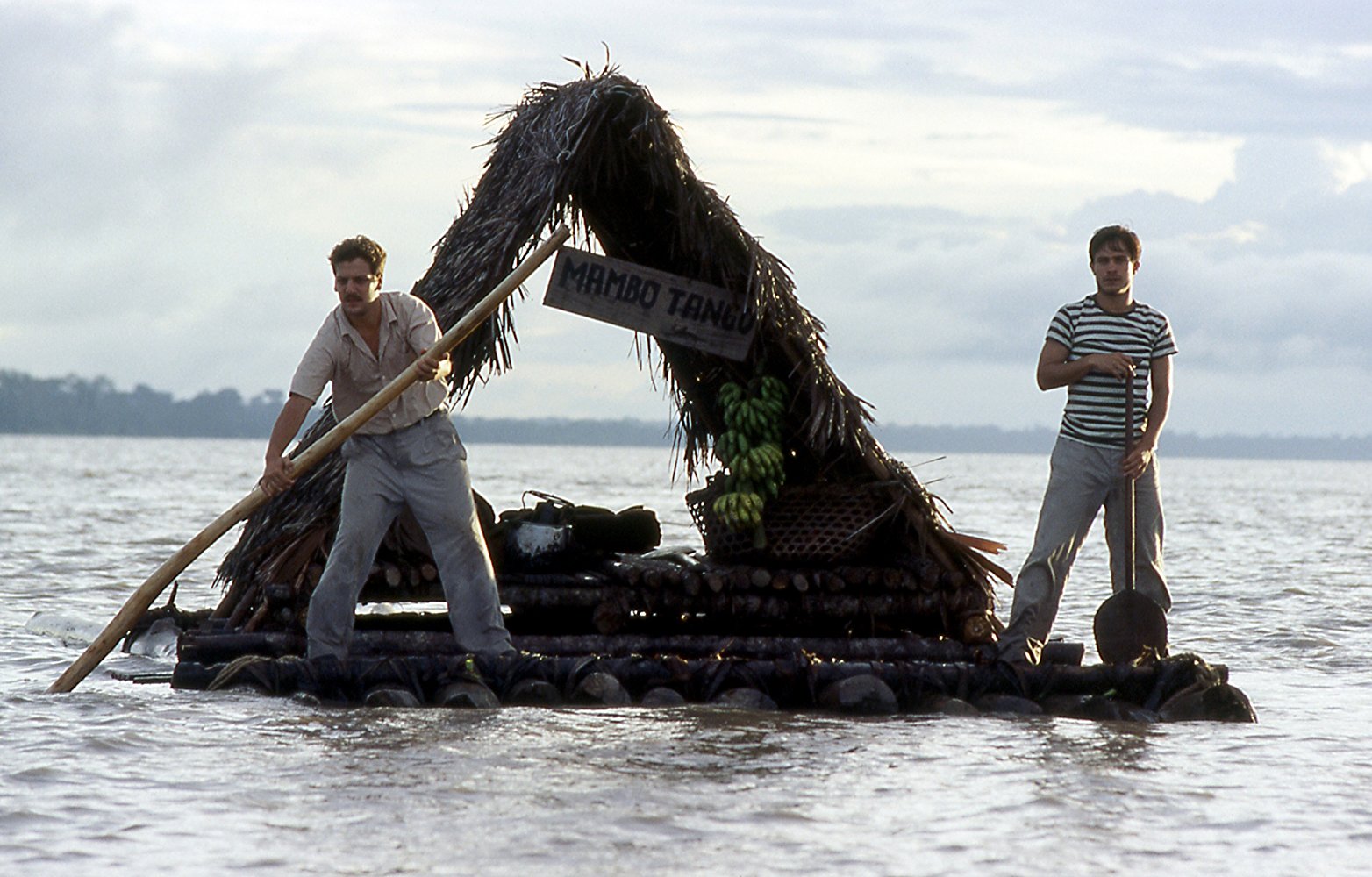 The Motorcycle Diaries – Che Guevara set off from Buenos Aires, Argentina, on motorcycle named La Poderosa II ("The Mighty II") with the idea of spending a few weeks volunteering at a Leper colony in Peru on the banks of the Amazon River. In total, the journey took Guevara through Argentina, Chile, Peru, Ecuador, Colombia, Venezuela, Panama, and to Miami, before returning home to Buenos Aires. The cinematography is truly stunning, and reminds us how little of the South American landscape we ever see in mainstream cinema.
See also: 180 degrees south, Sin Nombre, The Art of Travel
Rwanda:
Gorillas in the Mist – Who was Dian Fossey? Environmental enthusiast? Crazy eco-warrior? Both? Gorillas In The Mist is the story of this extraordinary woman whose work with mountain gorillas in Rwanda, quite possibly saved these beautiful creatures from extinction. Her hard work and determination in studying these wonderful animals led to an amazing living arrangement with them. Since her young age Dian had a strong calling to go to Africa. Be warned – it's contagious.
Try also: Africa United, Hotel Rwanda
Wine travel: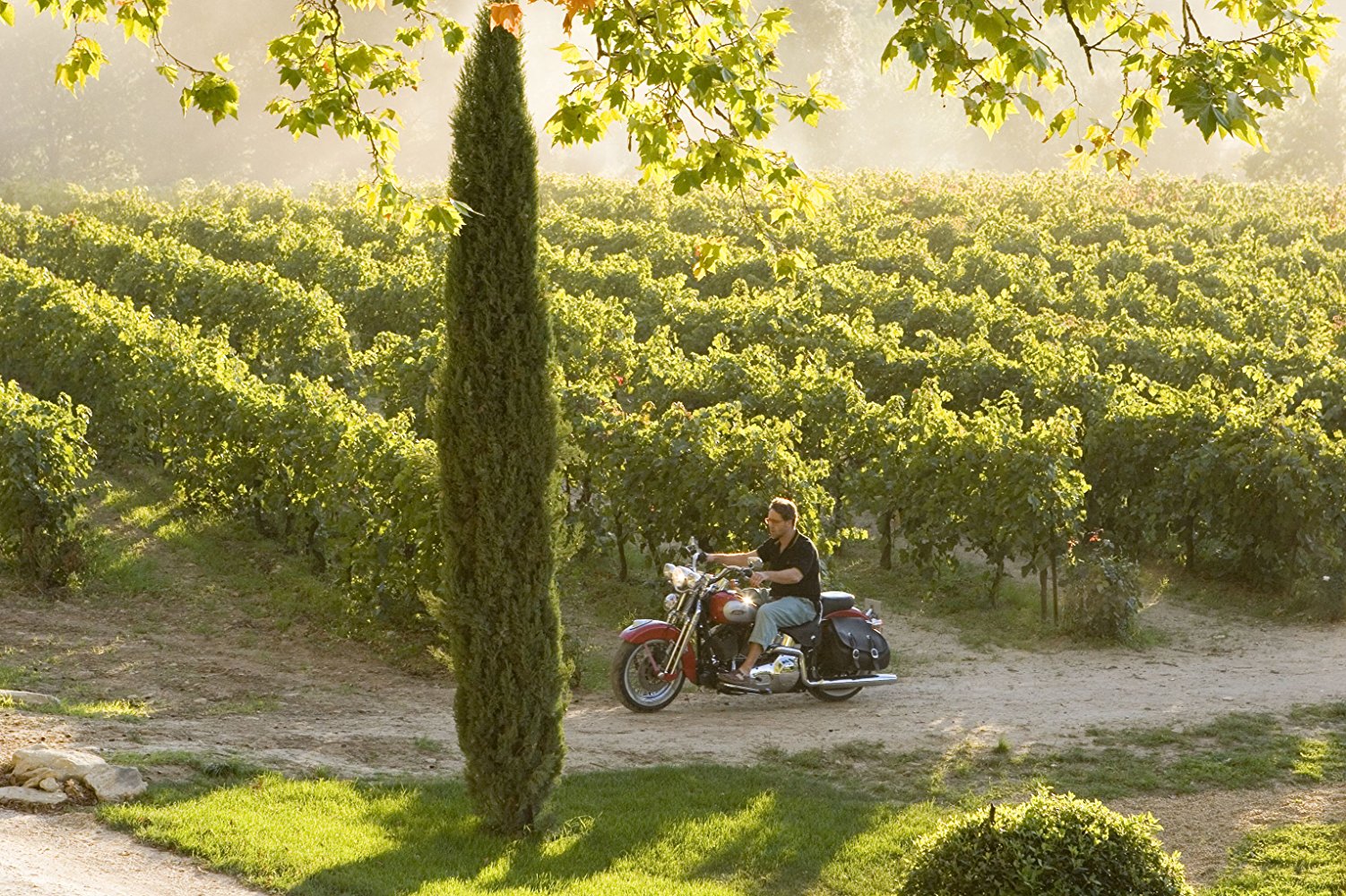 The Good Year – This light-hearted romantic comedy that takes place in the most beautiful setting in the Provence wine region of France. A London 'City Boy' (Russell Crow) inherits an old French winery and vineyard from his uncle. It is not what he expects but all ends well when he falls for a beautiful woman as he works on the property restoration. Not that anyone needs further encouragement to travel to a beautiful wine country in order to indulge in countless bodega visits, but this movie will do just that. Reportedly, extreme cases of job quitting and vineyard
purchasing have been known.
Try also: Sideways, Bottle Shock, A Walk in the Clouds, Somm, You will be my son
Germany: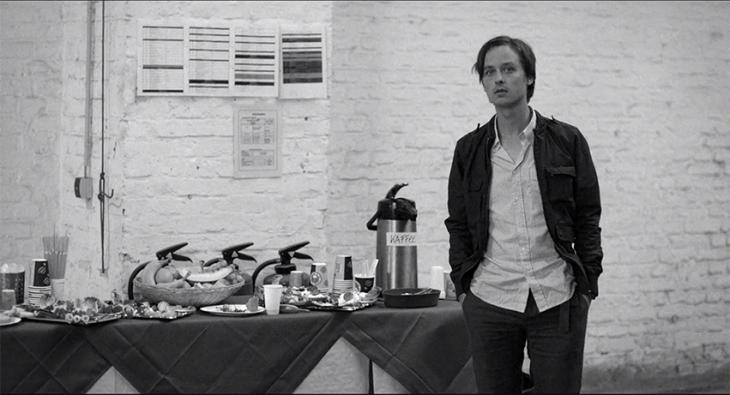 A Coffee in Berlin – A Coffee in Berlin, which swept the 2013 German Oscar Awards, paints a day in the life of Niko, a college dropout who lives for the moment as he drifts through the streets of Berlin, curiously observing everyone around him. Then on one fateful day, through a series of absurdly amusing encounters, everything changes.Shot in timeless black and white and enriched with a snappy jazz soundtrack, this slacker dramedy is a love letter to Berlin and the Generation Y experience.
See also: Goodbye Lenin, The Lives of Others, Soul Kitchen
Hiking: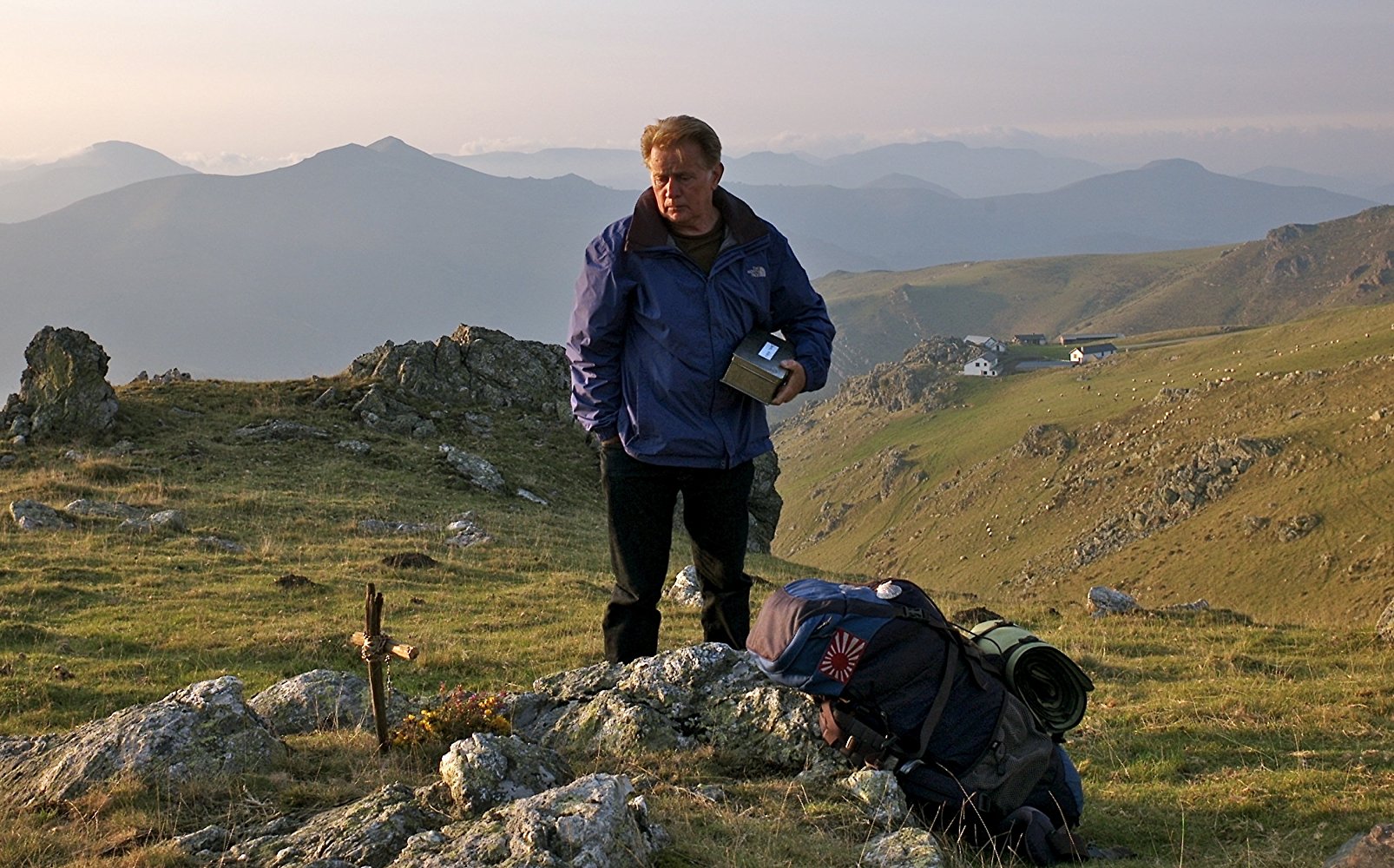 The Way – A pretty accurate portrayal of the Camino de Santiago pilgrimage. Personally, while my initial inspiration came from elsewhere, it definitely helped me prepare and gave me a good idea of what to expect along the Way. And I sure met a large bunch of hikers whose sole reason for being there was this very motion picture. Whether that's a good thing is a different story. Either way, this movie will take you on an unforgettable vicarious 500 mile journey across the beautiful north of Spain.
Try also: A walk in the woods, Tell it on the mountain, Mile..Mile and a Half, Wild (though book is much more inspiring), Six million steps a journey inward, The Way Back (if they did it you can do it too)
Italy: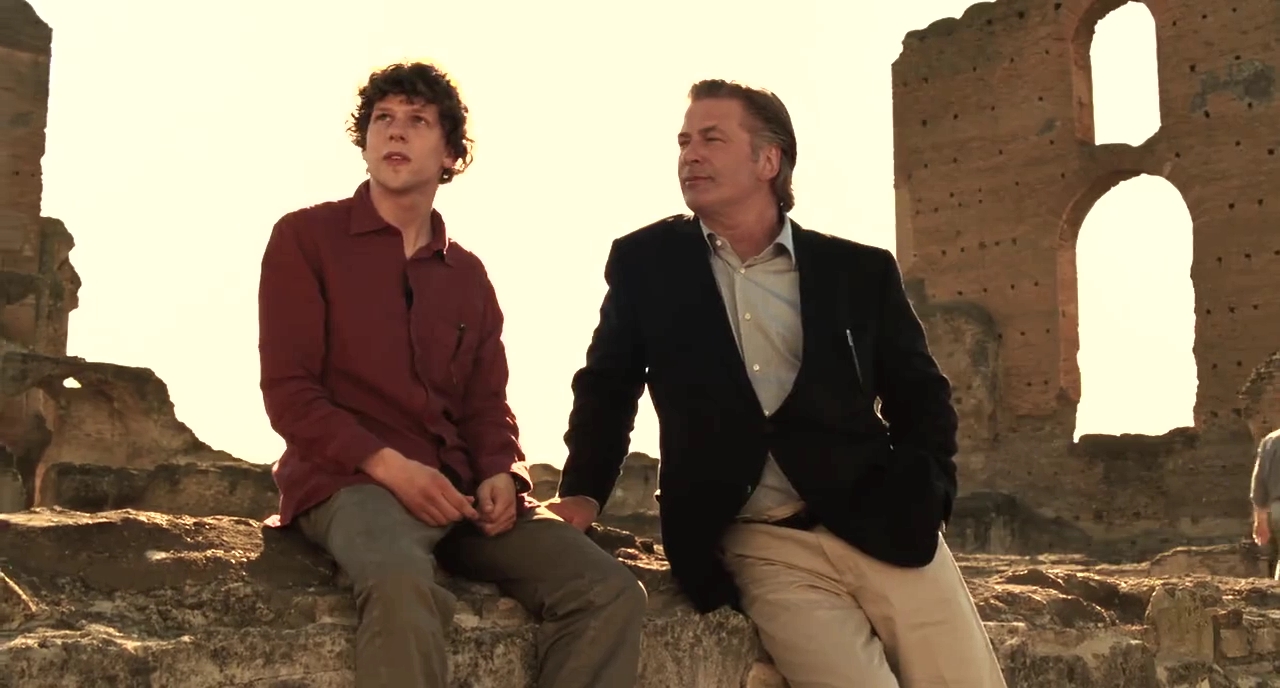 To Rome with Love – Woody Allen's love affair with Europe continues post Vicky Cristina Barcelona, Midnight In Paris, Match Point and Magic in the Moonlight. He knows just how to project his passion for the Eternal City onto the viewers, with a little help from Ellen Paige and Jessie Eisenberg.
Try also: The Great Beauty, La Dolce Vita, Roman Holiday, Under the Tuscan Sun, A room with a view, The Tourist (but let's just say it's not Depp's greatest role), The Italian Job (the original from 1969), Cinema Paradiso (Sicily), Casanova, I am love (Milan), Welcome to the South (if you can't decide between north and south of Italy this one is for you)
Morocco and North Africa: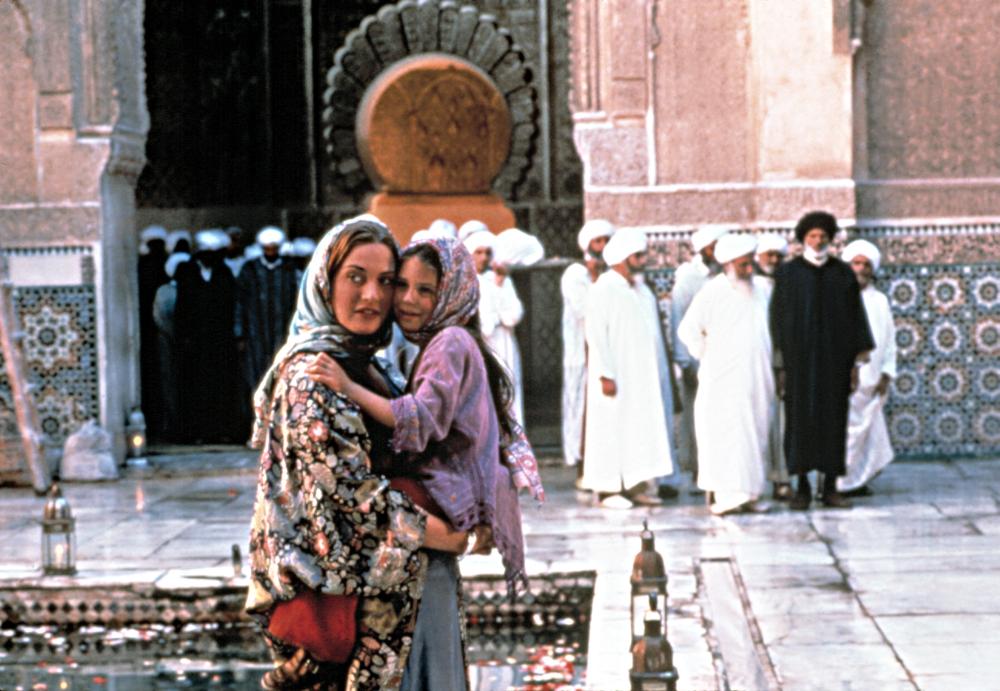 Marrakesh Express (Hideous Kinky) – An English mother in her twenties (Kate Winslet) travels to Morocco with her two young daughters, where they deal with and adjust to the culture and people of the area. The story provides a brilliant insight into the Moroccan daily life. Based on a novel. Not that Marrakech needs much marketing, but the cinematography is great and its colorful streets, soukhs and plazas are beautifully shot here.
See also: The Sheltering Sky, Lawrence of Arabia, Casablanca, The English Patient, Morocco, Babel (also Japan and Mexico)
Australia: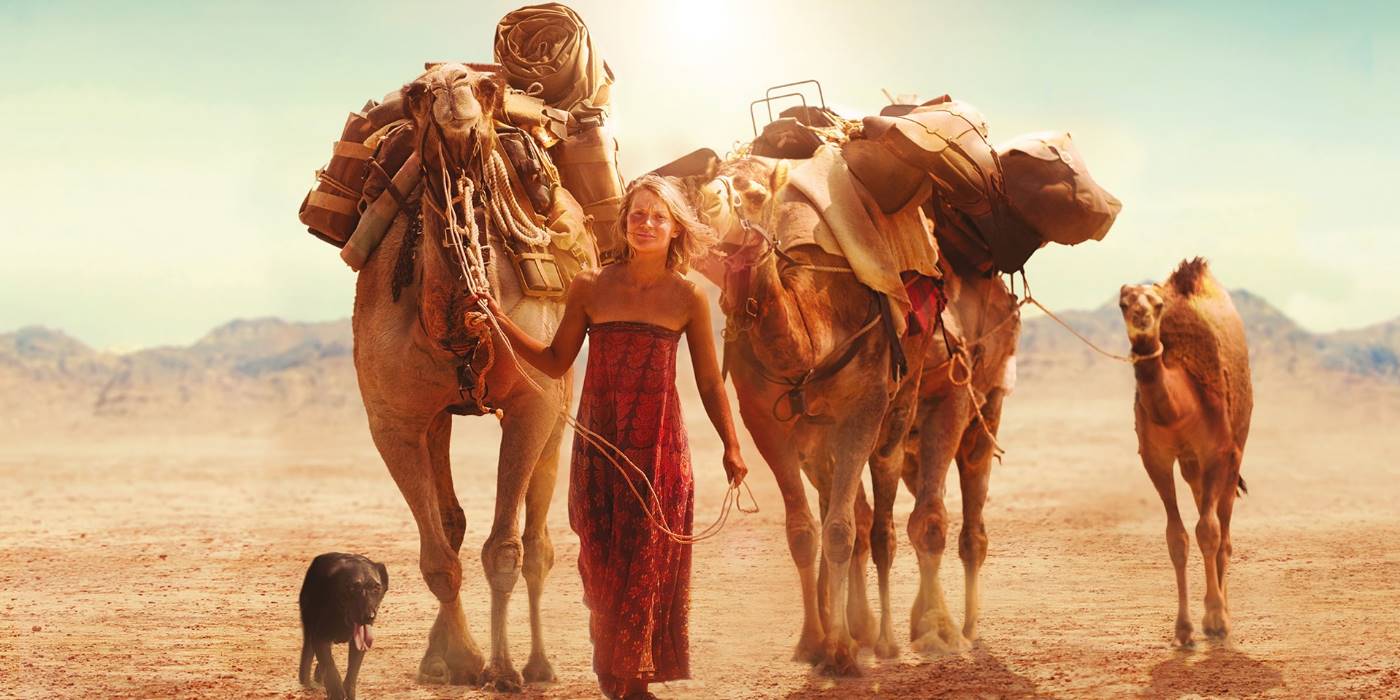 Tracks – there were no trains, planes, nor automobiles on this solo female journey accross the Australian outback – just four camels and a dog – talk about minimizing your carbon footprint… Great film.
Try also: Walkabout, Priscilla Queen of the Dessert, Australia, Ned Kelly
Antarctica:
Encounters at the end of the world – Film-maker Werner Herzog travels to the McMurdo Station in Antarctica, looking to capture the continent's beauty and investigate the characters living there.
See also: Eight below, Into the Cold: A Journey of the Soul (North Pole)
Eurotrip: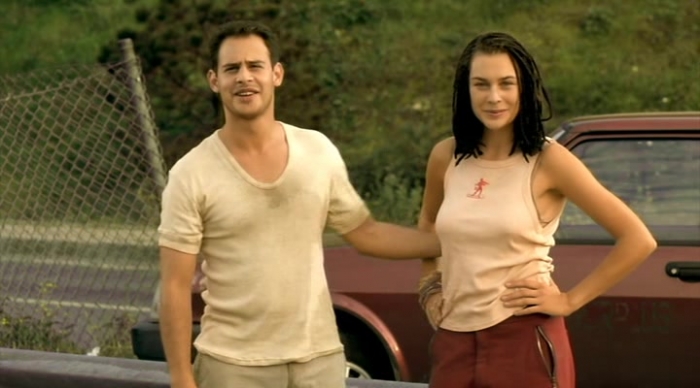 In July – Daniel is a shy young school teacher who never really does anything fun & exciting. He decides to break out of his shell while chasing a girl from Germany to Turkey on a crazy road trip that will change his life forever.
See also: If it's Tuesday it must be Belgium, Euro Trip
Brazil:
Central Station – A wonderful film, that works on several layers. Dora becomes a guardian to young Josue who had just lost his mother. Through the course of the film Dora learns to love and Josue learns to live again. The acting is superb and the cinematography, evoking that desaturated, golden world of Brazil is beautiful – a lesson on how to make an apparently 'gritty' world appear beautiful. How these stunning foreign language movies do not get more international fame is beyond me.
Also: The City of God, The Lost City of Z
Mexico: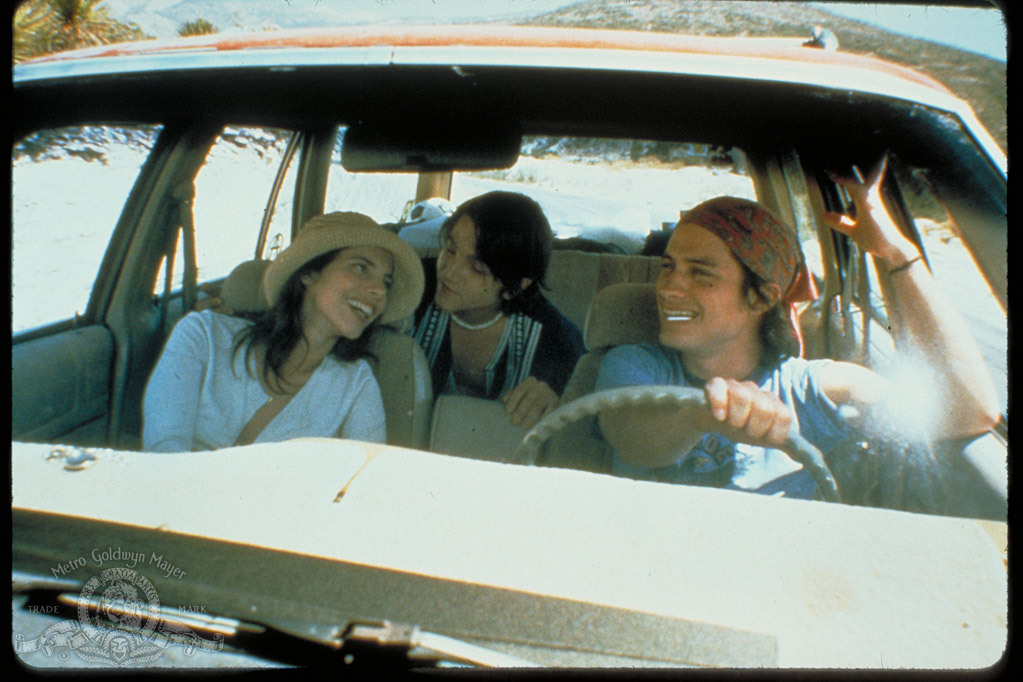 Y tu mama tambien – In Mexico, two teenage boys and an attractive older woman embark on a road trip and learn a thing or two about life, friendship and each other. A classic.
See also: Coco, Apocalypto (Yucatan Peninsula to be specific – Mel Gibson's pretty accurate portrayal of the Maya)
Train Journeys:
Darjeeling Limited – three brothers travel by train post their father's funeral in an attempt to bond with each other. Wes Anderson's tale of a 'spiritual journey' of Owen Wilson, Adrien Brody and Jason Schwartzman across India, involving hallucinogenic Indian cough syrup, a poisonous cobra and pepper spray. "How can a train get lost? It's on rails!" One of the director's best.
See also: Tickets, Transsiberian, Planes Trains & Automobiles, Orient Express (1974 and 2017)
USA:
New York I love you – star-studded short stories that will help you discover life in the Big Apple well off Times Square.
See also: Away we go, Easy rider, The Straight Story, La La Land, My blueberry nights, Moonrise Kingdom, Magic Trip: Ken Kesey's Search for a Kool Place, 2 days in New York, Permanent vacation, and many many others…
Hotel geeks: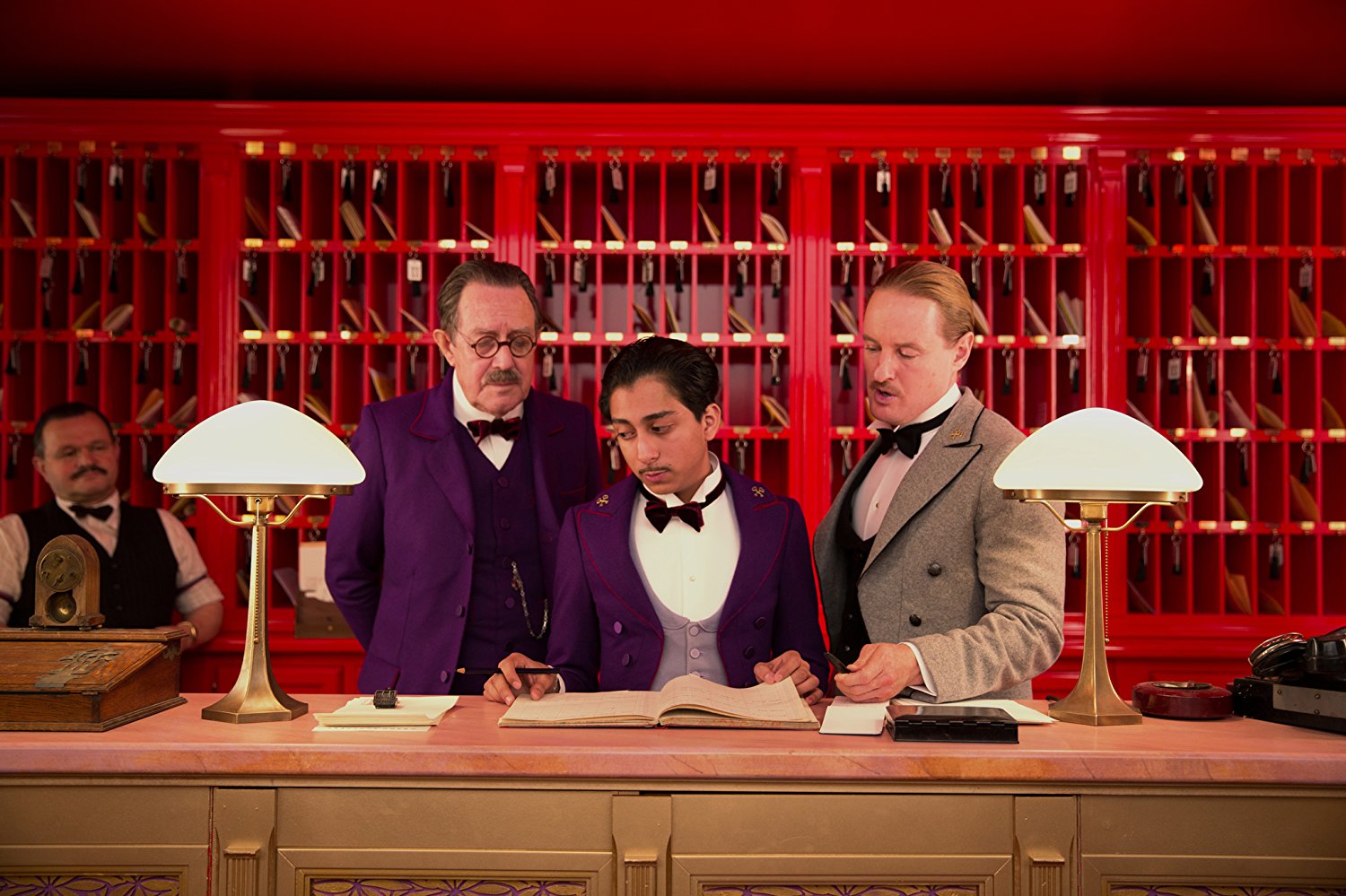 Grand Budapest Hotel – The adventures of Gustave H, a legendary concierge at a famous hotel from the fictional Republic of Zubrowka between the first and second World Wars, and Zero Moustafa, the lobby boy who becomes his most trusted friend.
See also: The Bellboy, Somewhere, Hotel Splendide, Weekend at the Waldorf, Grand Hotel, Hotel Chevalier (short prequel to Darjeeling Limited)
New Zealand:
Whale Rider – A contemporary story of love, rejection and triumph as a young Maori girl fights to fulfill a destiny her grandfather refuses to recognize
See also: Last Paradise, Lord of the Rings and Hobbit trilogies (everything you've seen on screen is true, now go see all this beauty for yourself)
Iceland: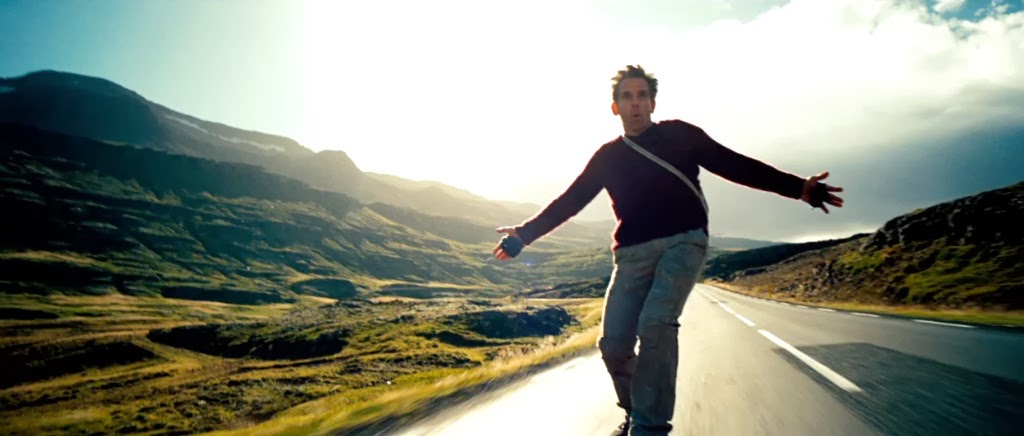 The Secret life of Walter Mitty – When his job at LIFE magazine is threatened, Walter takes action in the real world embarking on a global journey that turns into an adventure more extraordinary than anything he could have ever imagined. This film is credited with starting the tourism boom in Iceland (whether Iceland is celebrating is another story).
See also: Rams, Of Horses and Men
Himalayas and Tibet: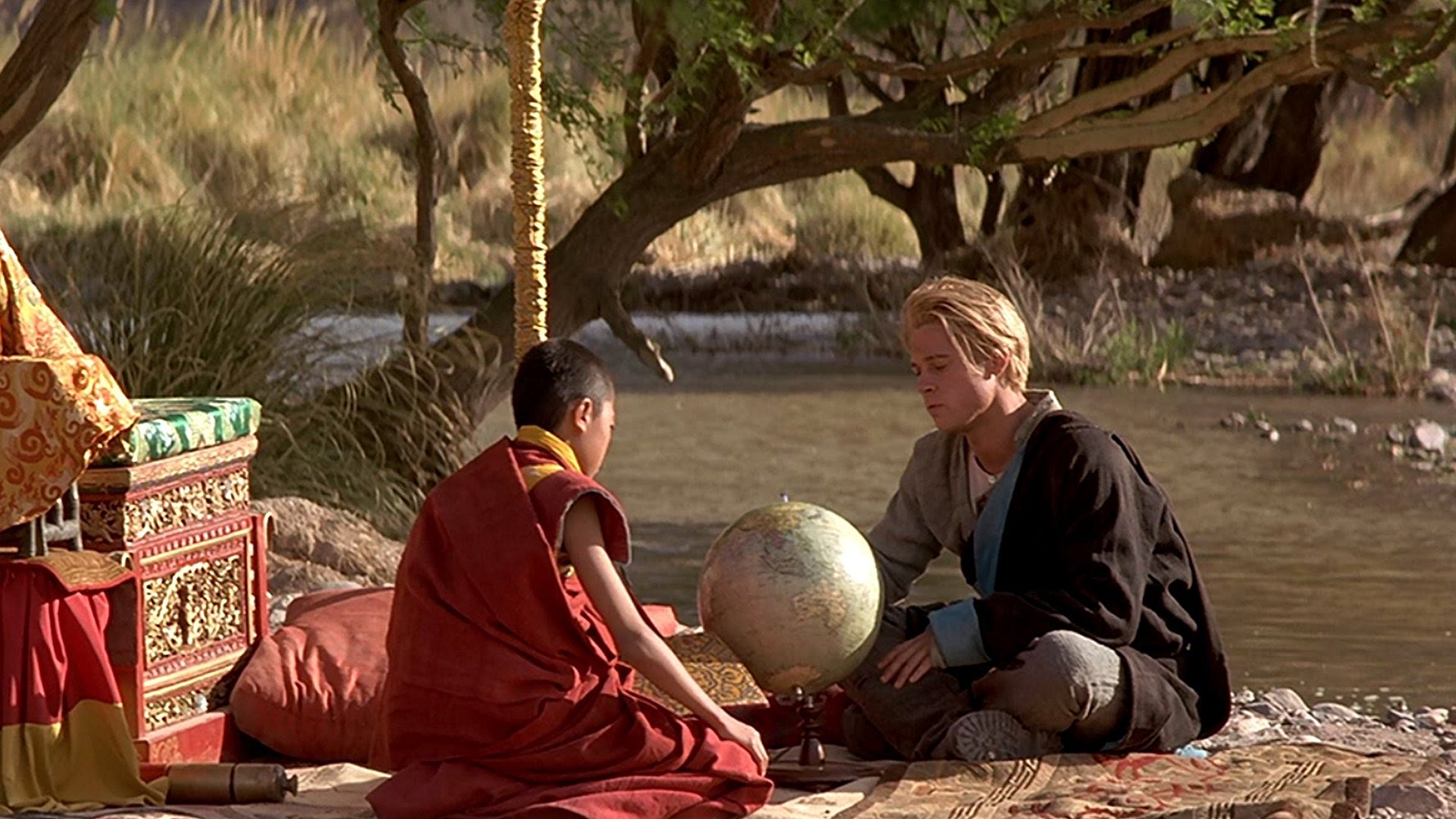 Seven Years in Tibet – Brad Pitt befriending the young Dalai Lama. An extraordinary story of Austrian Heinrich Harrer during his – you guessed it – seven year stay in Tibet.
See also: Everest, K2: Siren of the Himalayas, Blindsight, Himalaya, Touching the void (this one is actually set high in the Peruvian Andes)
Turkey: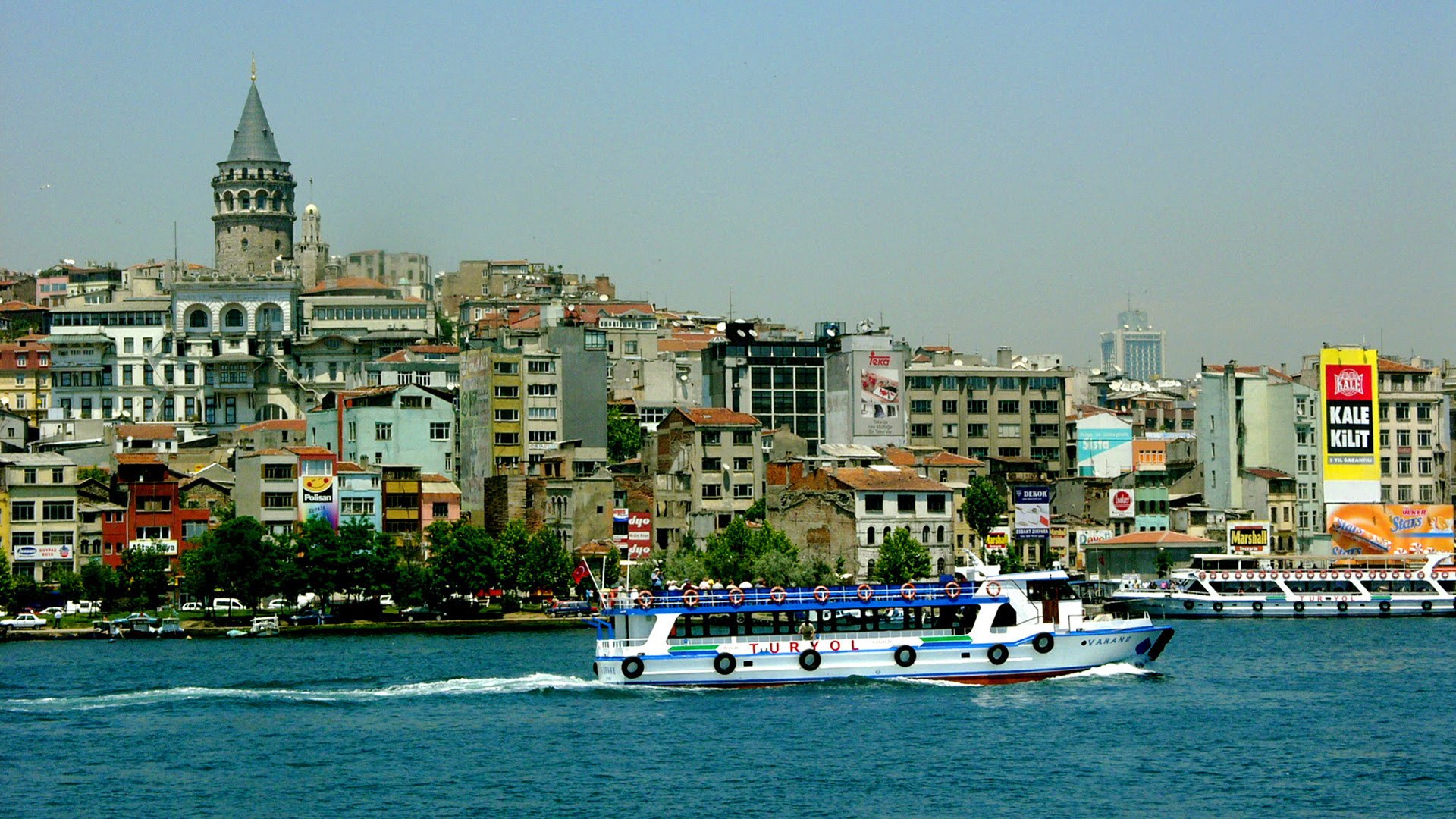 Crossing the Bridge – The Sound of Istanbul – If you're a lover of travel AND music, this movie was made for you. If not, you'll find a brand new appreciation for both. Award-winning director Fatih Akin takes us on a journey through Istanbul, the city that bridges Europe and Asia, and challenges familiar notions of east and west.
See also: A touch of spice, The Edge of Heaven, Anlat İstanbul (Istanbul Tales)
France:
Paris Je-Taime – one of our favorite movies of all time – Paris je-taime is a collection of short stories straight off the streets of the City of Light, not dissimilar in style to New York I love You. There's a reappearing mysterious character who is a witness to the Parisian life. A common theme of Paris and love staples it all together. Do yourself a favour and add this subtle beauty to your watchlist.
See also: Midnight in Paris, Welcome to the Sticks, Dirty Rotten Scoundrels, 2 days in Paris, Moulin Rouge, and so many others…
Belgium:
In Bruges – "Shoot first. Sightsee later." The script is solid, the city picturesque and Collin Farrell delightful as always – this is a dark comedy with pints of Belgian lager in the background.
See also: Brussels by night, Miss Peregrine's Home for Peculiar Children, Summer Wishes Winter Dreams
Away from it all: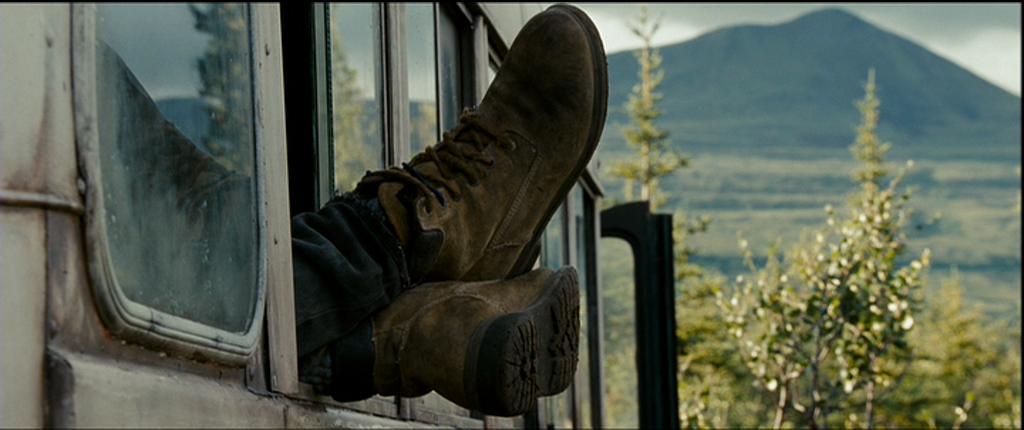 Into the wild – Spoiler alert. I've always had mixed feelings about this story. I'm not keen on the message that if you want to live a life of meaning you should drop it all, hunter and gather, and end up in danger as a result of going to extremes. I once spoke to someone who said the film discouraged them from an off the beaten path solo journey. And my secret wish is for everyone to take at least one off the beaten path solo journey. Hence the mixed feelings. It is an epic film though, with an epic soundtrack from Eddie Vedder. Do watch it, just take it with a pinch of salt.
See also: A Map for Saturday, The Sojourners, Paris Texas
Kenya:
Out of Africa – The film, based on an inspiring true story, follows the life of Danish baroness Karen Blixen, who establishes a plantation in colonial Kenya. Her life is complicated by a husband of convenience (Bror Blixen), a true love (Denys), troubles on the plantation, schooling of the natives and the war to name a few.
See also: Nowhere in Africa, The Constant Gardener, White Masaai, I dreamed of Africa
Colombia: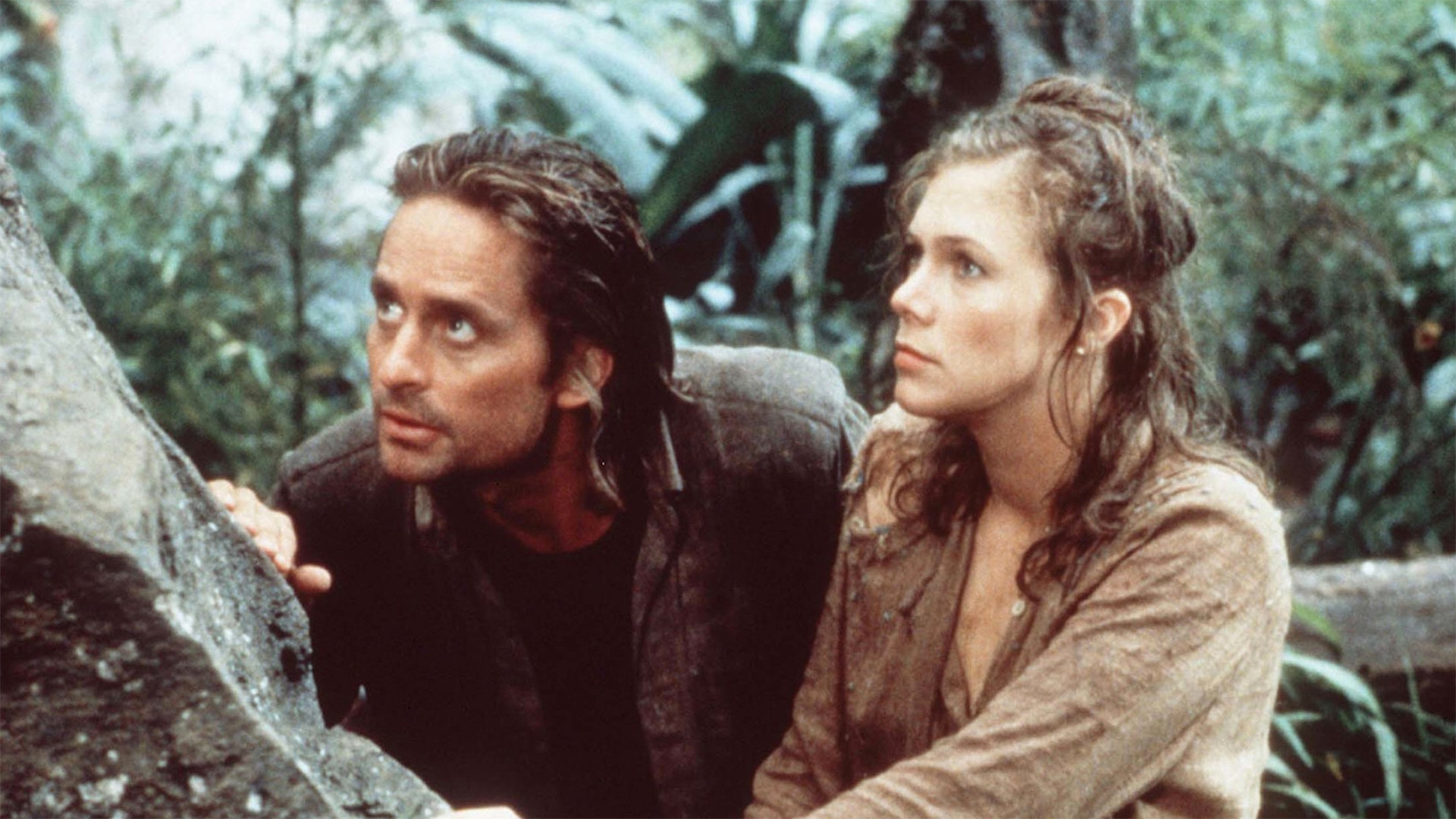 Romancing the stone – adventure writer Kathleen Turner learns that her sister is being held prisoner by evil art dealers in Colombia. It seems that sis has mailed Turner a map leading to a valuable treasure. In her search for the treasure, Turner teams up with Michael Douglas. Old school charming adventure movie with some beautiful shots of Colombia.
See also: The Wind Journeys, Love in times of Cholera, Jungle
Food travellers: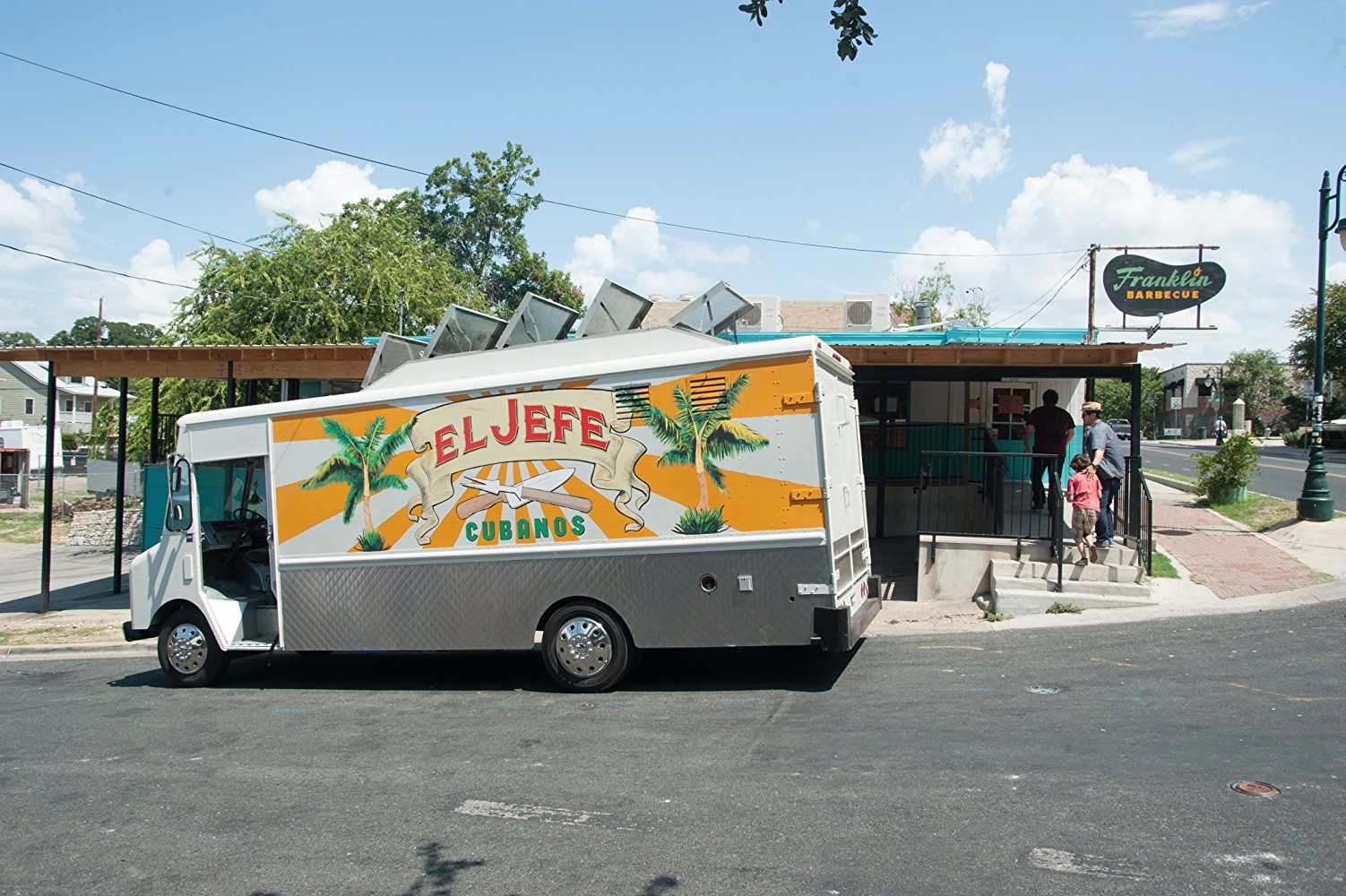 Chef – If this movie doesn't get you to Miami to eat a Cuban sandwich then nothing will ? Also featured: Austin, Los Angeles and New Orleans.
See also: Julie and Julia, One hundred foot journey, Soul Kitchen, Chocolat, Estomago: A Gastronomic Story, Today's Special, Like water for chocolate, Big night, Babbette's feast, Jiro dreams of Sushi, Foodies, The Trip series, Romantics Anonymous, Ratatouille, Spanglish
Airport junkies and plane geeks: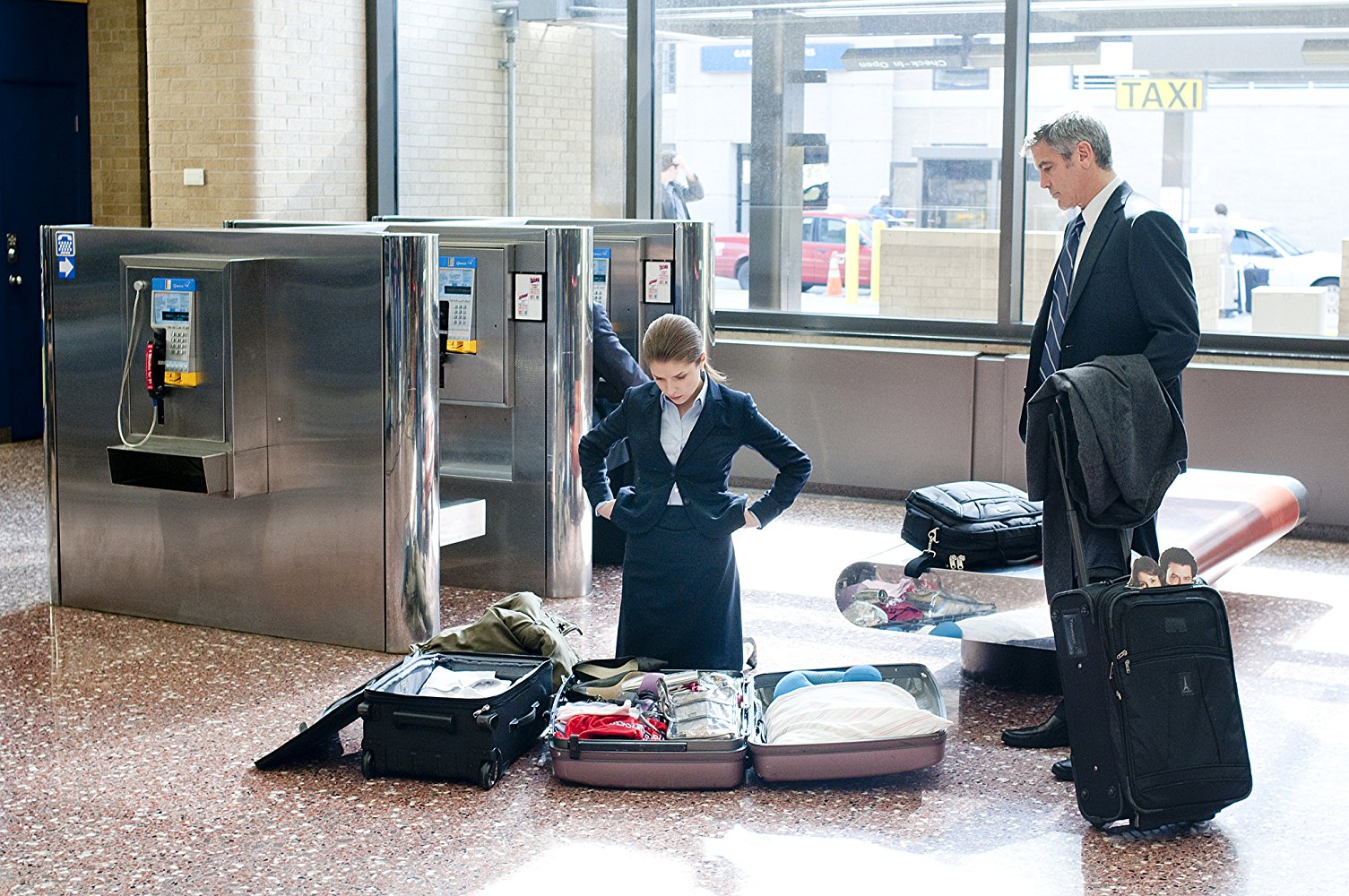 Up in the air – I suspect many of us would identify with the dialogue that happens in-flight at 30,000 feet.. "So where are you from?" "I'm from up here"…
See also: I'm so excited, The Terminal, Living in the age of airplanes, One Six Right, Catch me if you can
Photo credits: Wikimedia, Flickr