Air travel is not exactly eco friendly but often it's the only ticket to an amazing overseas adventure. While there is not much you can do to prevent an airplane from releasing greenhouse gases, you can minimize your footprint by making smart and conscious packing choices.
In a nutshell, skip plastics, single use items and animal-tested cosmetics. Opt for eco friendly reusable products that are safer for you and the planet. With so many luggage regulations and the size cap on carry-on products this could prove difficult but not to worry.
Rest assured you'll make your holiday a little greener with these eco friendly travel products:
1. Containers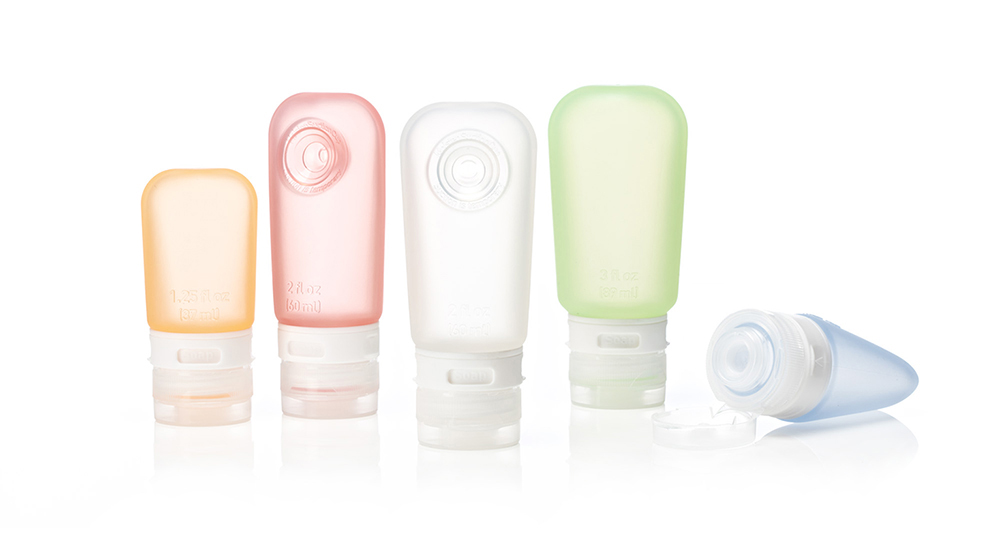 Don't just use single-use travel-size toiletries. Go for reusable containers that you can refill with your favorite products at home and take with you repeatedly, trip after trip. The award-winning GoToobs from Humangear are made from soft yet rugged BPA-free silicone so they easy to squeeze (no more waste!) with openings large enough to fill. A special, "no-drip" valve helps the cap stay clean. Their size fits TSA restrictions (i.e. makes them suitable for carry on luggage). And they're very pretty!
Flight attendants swear by Pitotubes, too. They are made of recyclable, shatterproof plastic that adjusts to the cabin pressure to avoid spilling and leakage. They are very sleek looking and durable, which makes them a great investment.
2. Cosmetics
In terms of toiletries themselves, there are plenty of options for environmentally-friendly products. Aim for multipurpose ones that can be used in an array of ways and will save you luggage space and weight.
"We prefer to use ingredients that are produced in a sustainable way and avoid those that aren't. Palm oil, for example, went into our "little black book" and was replaced by more earth-friendly oils" -LUSH.
We love Magic Soaps by Dr Bronner, made of vegetable instead of animal fats and totally biodegradable. The organic products are made using sustainable farming practices, making your soaps and shampoos even more green. Dr. Bronner's is an admirable family business committed to making socially and environmentally responsible products of the highest quality and dedicating our profits to help make a better world. We applaud.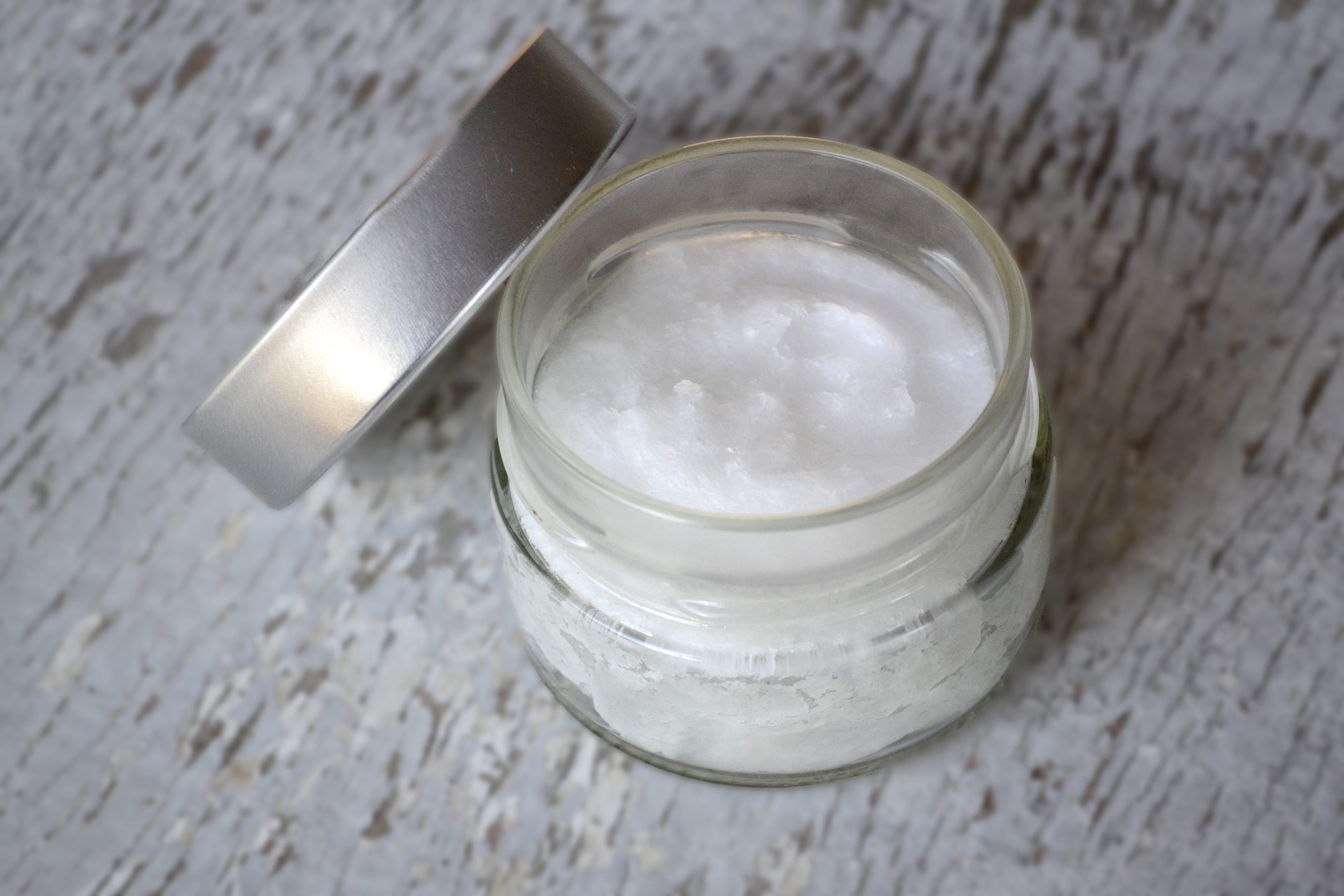 Another great option for travel are solid cosmetics such as shampoo (but you can even find perfume), notably the range of solids at Lush, which are made from organic fruits and vegetables, use as little packaging as possible, and are never tested on animals. The shampoo is stored in a reusable tin, seems to last forever, and smells amazing!
3. Sunscreen
Did you know your sunscreen can contribute to serious environmental degradation including coral reef bleaching? Eco-conscious companies are taking matters into their own hands, formulating sunscreens and hydrating lotions that are – hopefully – less detrimental to the underwater environment.
Be careful about which sunscreens you trust for yourself and for the environment. Research thoroughly and choose your range of sun products wisely.
4. Reusable bag
Show your commitment to the environment by bringing along a reusable bag and avoid using plastic bags while shopping for groceries or souvenirs. One notable brand is ChicoBags and its line of rePETe products. All rePETe products are made from recycled materials, mainly 100% post-consumer recycled plastic bottles. A printed materials list appears on the inside of each bag and the backside of each pouch so you know exactly what your bag is made of.
The bag folds into its own little super convenient mini-sack and can be attached to your keys or backpack. It's no hassle to pack, but it does save the hassle that plastic bags cause to the planet. Their Nomad Tote model is a stylish, large capacity shoulder bag perfect for picnics, trips to the beach, or a weekend getaway. Three exterior pockets and a zippered top make Nomad our most versatile reusable tote yet.
5. Luggage
Why not give your luggage an eco friendly upgrade, too. Timbuk2 products (fabric and liner) are made with environmentally friendly materials such as recycled PET plastic, and range from backpacks and weekender bags to carry on luggage and roll on suitcases. Even more importantly, they are committed to building products that last a lifetime. While not the most profitable way of doing business, it's the right way, they claim. We couldn't agree more.
Research the environmental policy for your luggage brands. So many have joined the green revolution. Most will have some information about their policies on the website so you can easily check what is their take on carbon footprint.
While not the most profitable way of doing business, it's the right way.
Worth checking out is the Freitag project and its philosophy: We think and act in cycles. In 1993, the designers, inspired by the multicolored traffic that rumbled through the Zurich transit intersection in front of their flat, developed a messenger bag from used truck tarpaulins, discarded bicycle inner tubes and car seat belts. This is how the first FREITAG bags took shape in their living room – each one recycled, each one unique.
You can also contribute to the current Kickstarter project – the ZIPPELIN is the first ever inflatable rolling travel bag that won't get in your way once you're back home.
6. Solar Charger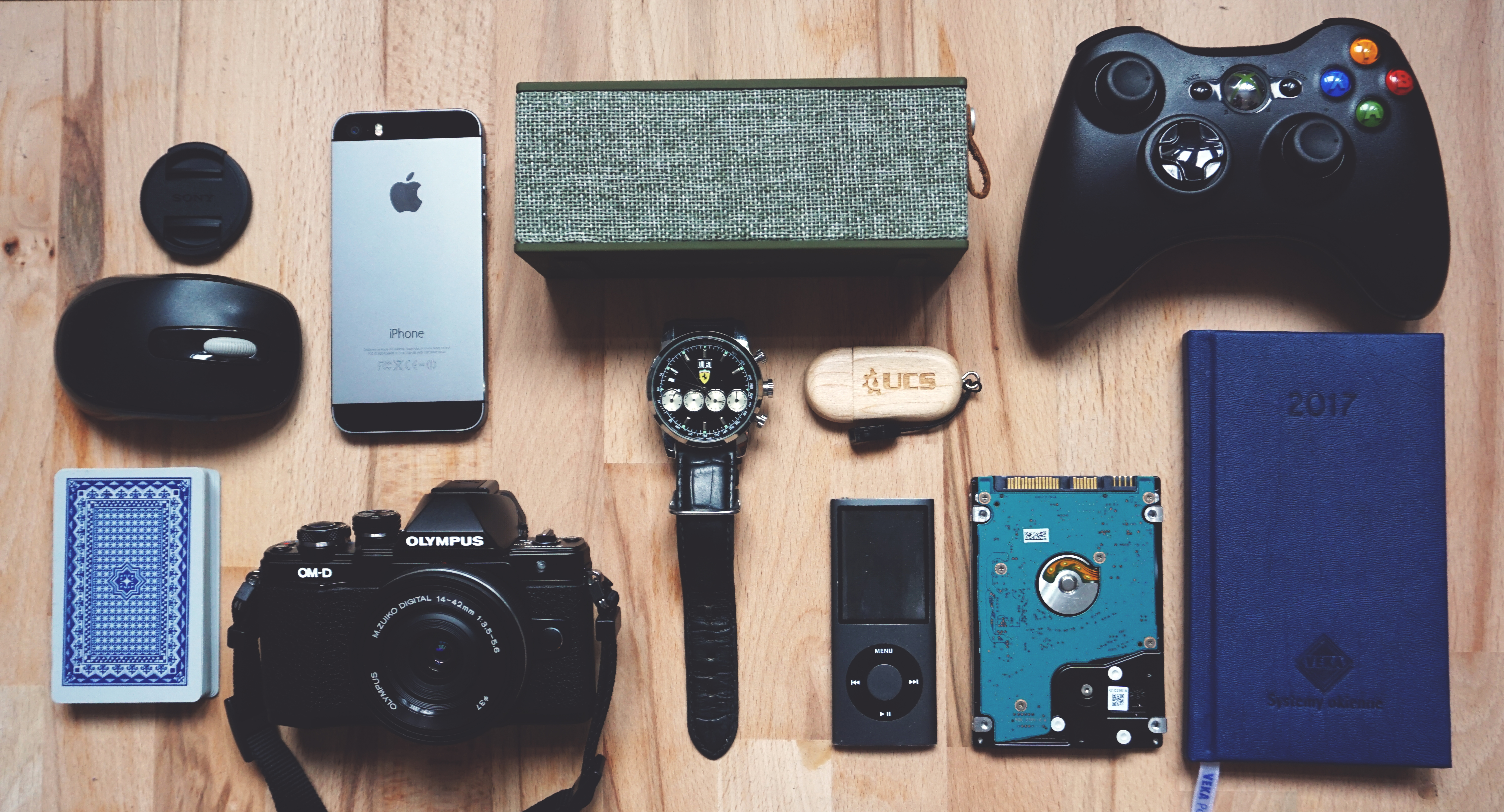 Hopefully you won't need to bring every tech gadget you own on with you on your travels, but if you do make sure to also pack a portable solar charger. This super handy device uses the sun to power up your electronics rather than plugging them in. Use a USB cable to connect it to your phone, tablet, or anything else you couldn't leave home without, and give the carbon-heavy power plants a vacation too. Not only are they totally eco friendly, but also save you the need to search for a power outlet in a battery-almost-dead emergency.
7. Water bottle and purifier
Traveling with your own refillable water bottle is another way to stay green, and an excellent alternative to constantly purchasing water bottles and throwing empty plastics away.
One of the most exciting options currently available is Bobble, whose filtered bottles come with an option to infuse your water with flavours. They are both made from recycled materials and can be recycled. Their Insulate model keeps beverages hot for up to 12 hours or cold for up to 24 which gives you many options.
Another great option is the collapsible – and therefore more portable and easier to pack – bottle from Nomader.
As for water sterilization methods, the most popular and effective to date are filters and purifying pens.
Stay hydrated safely, anywhere.
8. Sleep accessories
We all know getting enough sleep with jetlag or during flights is challenging enough. Why not make it easier with a beautiful eco friendly eye mask, like these ones hand made by Laura using organic and natural fabrics and carefully designed for best comfort and darkness.
Add a cozy blanket made by PB Travel. It's silky soft, made from bamboo grasses, biodegradable and hypoallergenic.
9. Journals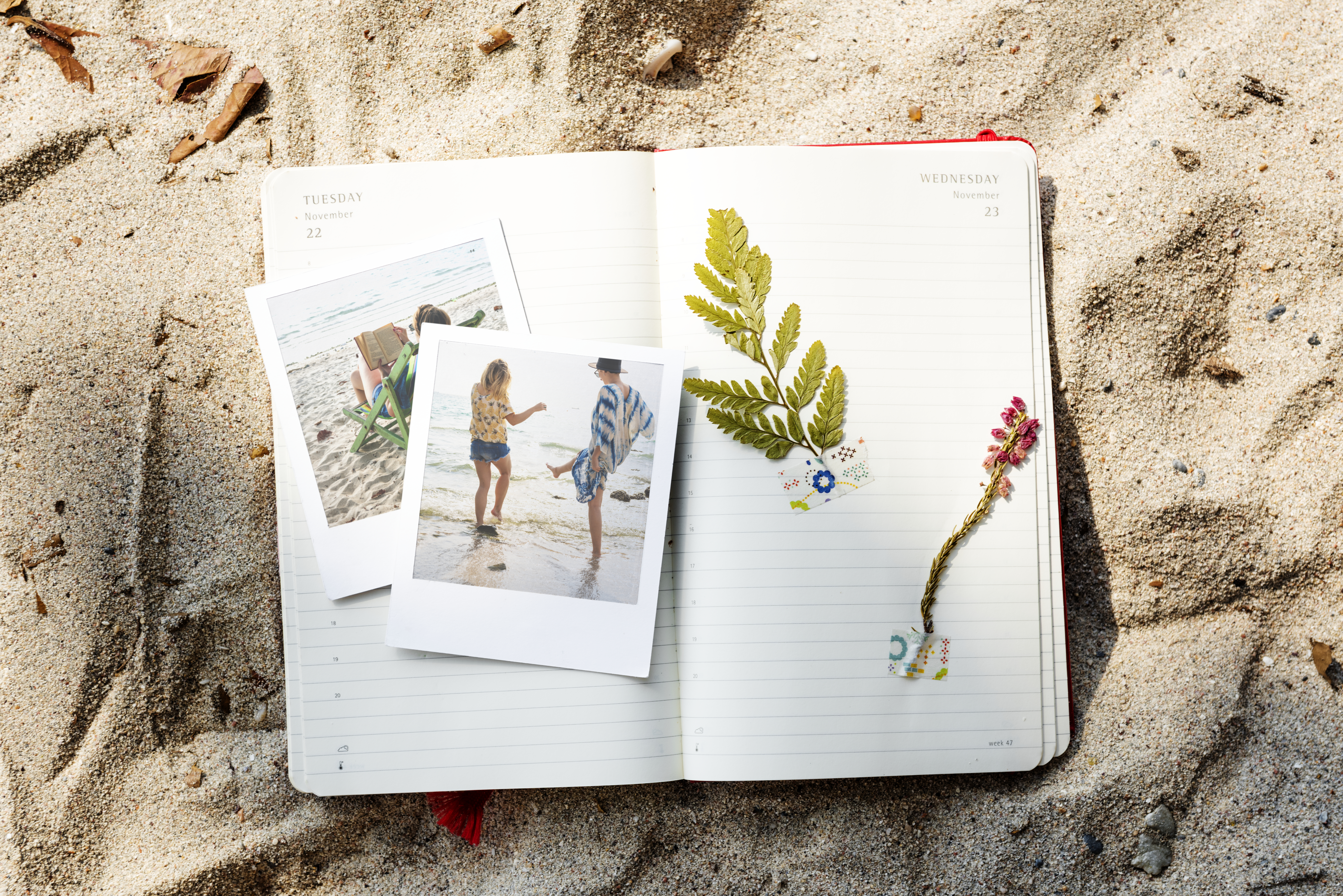 If you tend to record your travel experiences in an old school paper journal, opt for a recycled or upsycled one. We love Tree-Free (!) notebooks from the Banana Paper Company, whose motto is Saving the Rain Forest One Notebook at a Time!
Saving the Rain Forest One Notebook at a Time.
Their paper is made from the agricultural waste of products such as bananas, coffee, mangoes, lemons, sugar cane, hemp, and tobacco. The fibers are washed and ground, mixed with a 'base fiber' made of 100% post-consumer recycled paper, and made into attractive paper that has bits of visible fiber. You can choose your color, size and style.
A slightly more upscale option are journals by the Tuscan brand CIAK. Their elegant and functional notebooks are made with 100% recycled, acid-free, high quality paper that comes exclusively from FSC-certified sources.
10. Swimwear
More and more responsible businesses are joining the ethical swimwear movement, and more of us travelers are becoming well informed and selective conscious shoppers. Swimsuit shopping can be a bit of a headache, so why not consider one of the brands offering swimwear and beach clothing that is totally fair trade, where at least the ethics are made a little bit simpler.
Voting with your dollars at its best.
One example is Azura Bay, which proudly donates a portion of the proceeds of each swimsuit to help restore and protect our environment and wildlife, and support health and human rights programs for women and girls around the world. When you checkout, you can choose from three different organizations and Azura Bay will make a donation to them.
VAUTE, founded as a quest to take animals out of the fashion equation, offers swimwear that is eco-conscious and made of recycled carpet fibers, as well as sustainably and ethically cut and sewn in NYC. The company continues to develop innovative textiles and apparel so that one day the world will look at wearing animals as a thing of the past. They also send out an amazing message by working with models of all body types. Voting with your dollars at its best!
11. Travel towels
Be prepared for any spontaneous adventure with these compressed towels by GO! Towel. They are super light, portable, biodegradable and are made of organic bamboo which means they are compostable too!
A good alternative is this multi purpose Nomadix towel for travel, beach, camping and yoga. They are quick-dry, antimicrobial, made from recycled plastic bottles and come in many beautiful reversible designs.