Finding the right foods when traveling can be a challenge for vegans. Booking accommodation shouldn't be! Fortunately there are more and more vegan, or at least vegan-friendly, hotels popping up around the world. Here are some of our favorites in Europe:
Still rather unheard of, Hotel la Vimea in northern Italy is an all-inclusive vegan resort! If there's one hotel that's doing it right, it's this one. It is EXCLUSIVELY VEGAN, and with its popularity among the guests it's continuously proving that veganism is a hotel trend to stay! This hotel's vegan menus rival the best resorts out there. They carefully source all of their ingredients from local friends and farmers as well as from their own agricultural project in Tuscany! Enjoy nutritious breakfasts, lunches and evening dining on gourmet Italian vegan cuisine accompanied by mountain views, yoga sessions, Ayurveda treatments and relaxation in the hotel gardens. What a gem of a resort!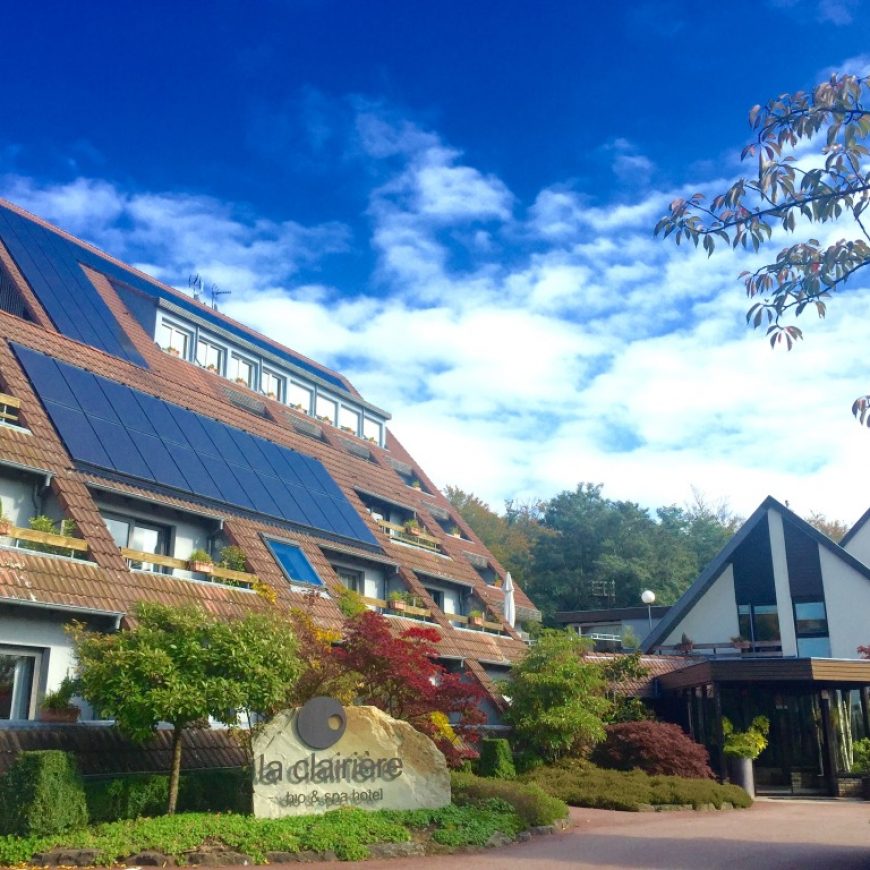 Located in La Petite Pierre in the tranquil Alsace region of northern France, La Clairière Bio and Spa Hotel serves all organic cuisine including a variety of vegan dishes. Its seasonal menu offers both healthy and gourmet cuisine, with its numerous vegan dishes easily highlighted on the menu. As an example of the vegan cuisine it serves, how about the 'Six Flavors' Plate including Mungo dahl, vegetable curry, quinoa, with asparagus, cucumber raita and lamb's lettuce or its Ayurvedic Mung bean soup with Indian spices and ginger. During your stay you can also profit from the traditional Chinese medicine or Ayurveda treatments such as harmonisation of the three doshas, fango mud baths and ethereal oil body massages. Day trips to the medieval city of Strasbourg, the Saverne chateaus or the glasswork Lalique museum are also recommended.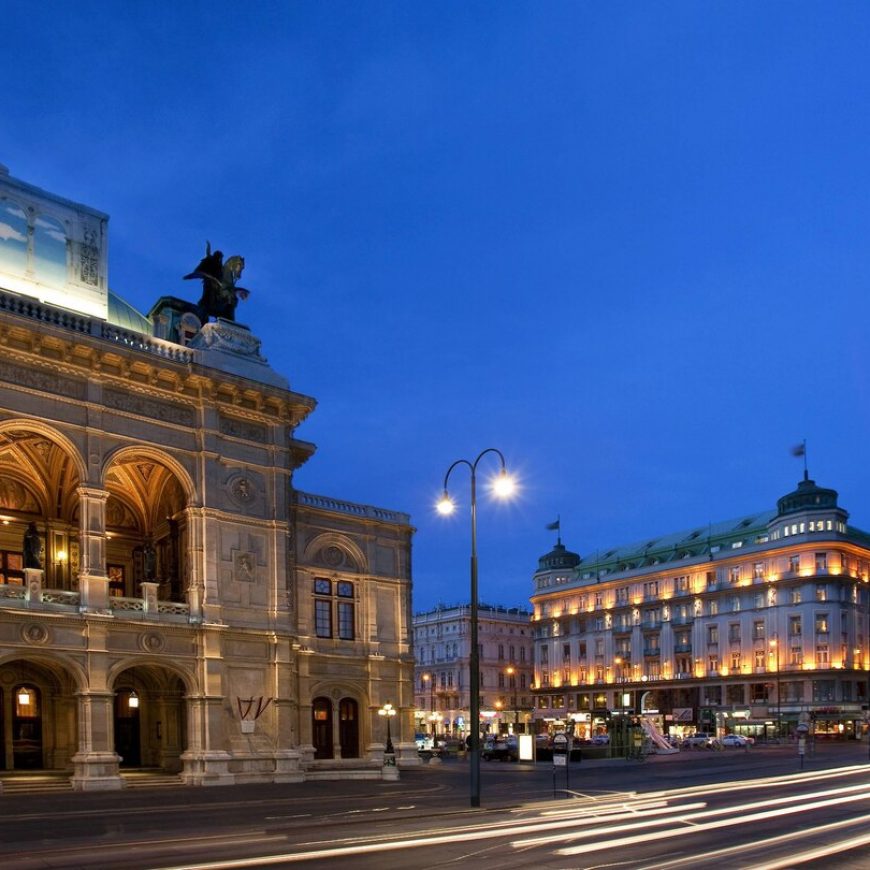 Opened in 1892, the 5-star luxury Hotel Bristol Vienna is located right next to the Vienna State Opera, one of the best locations to start exploring the major sights of the city. The hotel offers elegant guestrooms and traditional Viennese-charm suites, complete with fin-de-siècle antiques, modern comforts, and views of the extraordinary rooftop and spire of the St. Stephen's Cathedral.
The recently renewed hotel restaurant "Bristol Lounge" promises to deliver new gastronomic highlights in the heart of the city centre. The menu offers delicious modern dishes prepared using the best regional ingredients, ranging from classic Viennese to international. The vegan tasting menu includes highlights such as avocado with salted almond ice, and the champagne and forest mushroom risotto.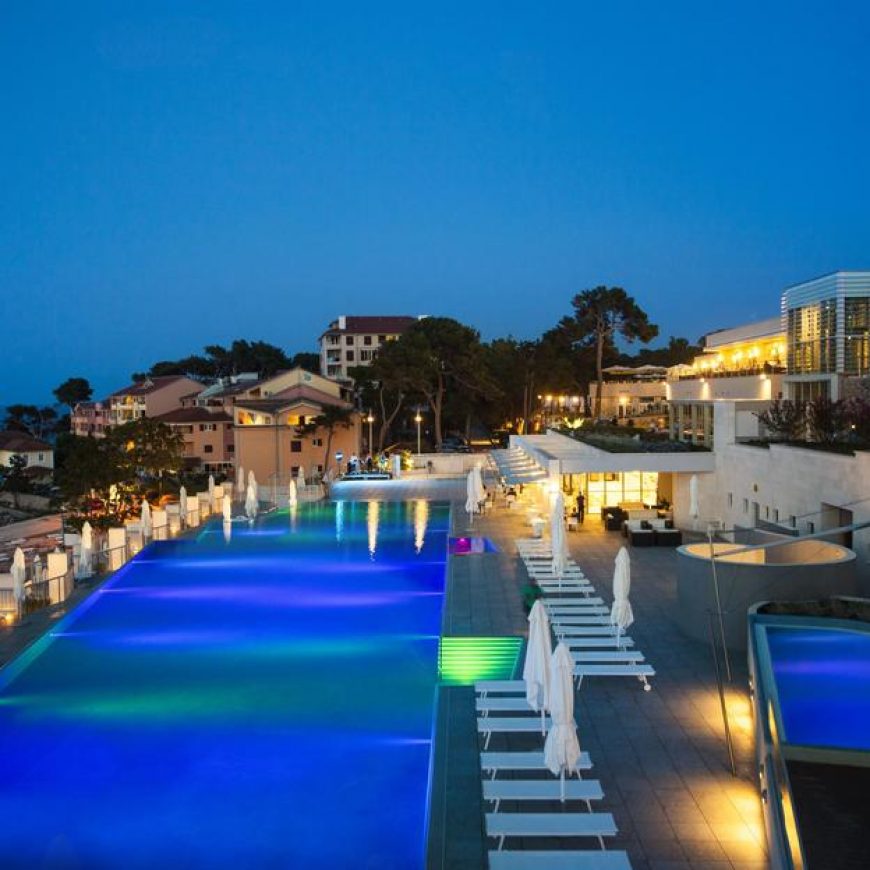 If you're lacking vitamin D, then visit Vitality Hotel Punta on the island of Losinj, one of the sunniest locations in Europe on the coast of the Adriatic Sea. The hotel's restaurant provides Mediterranean style dishes using herbs from its own gardens with varied vegan options on pre-arrangement. They are the only hotel in Croatia to have an ECARF certificate ensuring those with allergies can relax at meal times. The rotating buffet serves dishes from all the regions in Croatia throughout the week and the vegan meals include things such as:
Eco fresh juices
Veggie burgers
Vegetable soups
Celeriac puree on a bed off grilled vegetables
Crispy vegetable steak with fried sweet potato slices
And much more! And this is all accompanied by holistic wellness therapies, swimming in the saltwater pools and blissful yoga sessions.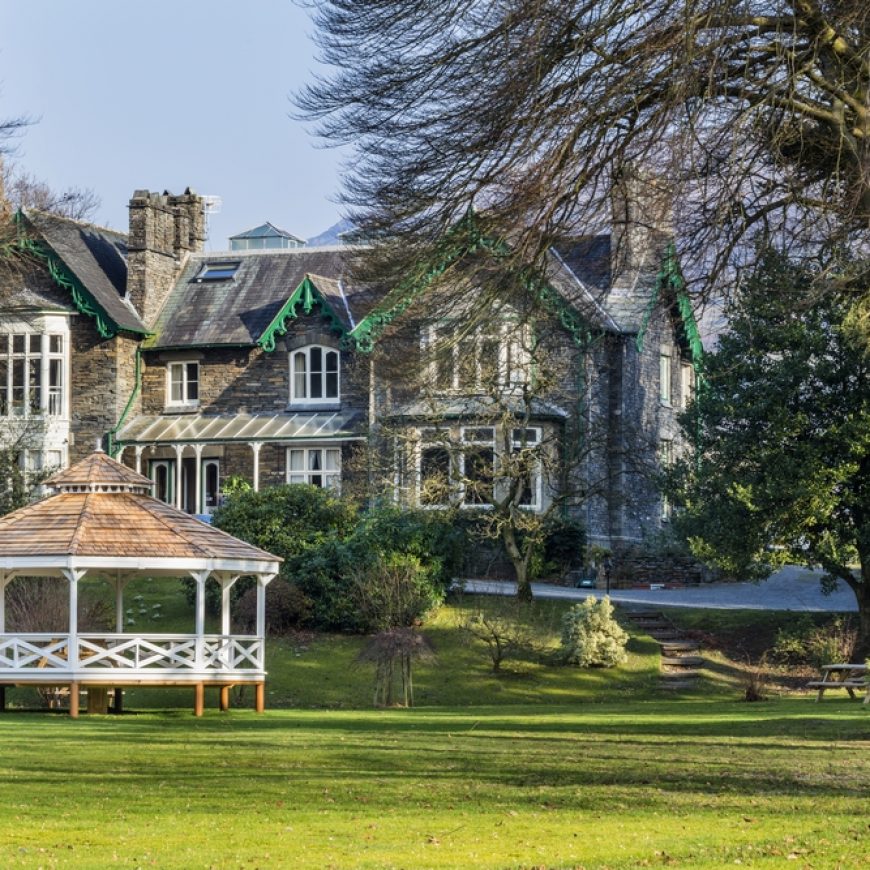 Situated in over 2 acres of private grounds, with ample parking, this is a quiant traditional English Bed & (vegetarian) Breakfast at its best. The Manor is located just a short stroll from the centre of Ambleside town in beautiful Cumbria district, making this comfortable country guest house the ideal place to stay if visiting that part of the UK. The guest house offers delicious vegetarian and vegan breakfasts to be taken in our delightful dining room or on the patio on finer days. The continental vegetarian buffet includes fresh fruits, muesli, cereals, home baked bread, yogurt, preserves, coffee and teas, and a full cooked vegetarian breakfast prepared using locally sourced organic produce and ingredients where possible. Vegan and gluten free options available. You can also benefit from two restaurants just a short stroll away. Zeffirellis restaurant and pizzeria offers casual dining with a range of international influences and is popular with families, while the new restaurant Fellinis offers sophisticated vegetarian dining with a Mediterranean twist.
Brugnola1932 is a manor house of 1932 with a rural vocation that we open to our guests.
Wood and stone are the dominant materials, all of local origin. In the renovation, we have maintained the personality of a dwelling of the 1930s.
All of the rooms are furnished in a refined way, with handcrafted and some antique furniture; there is no TV, so you can enjoy the song of the crickets and the light of the moon. Each room is dedicated to a "farm" animal: on the ground floor you will find the "Donkey" room, with a private bathroom (outside the room, with hydromassage shower), while on the first floor you will be housed in the "Cow" room or in the "Hen" room, which share the bathroom with emotional shower, jets, sauna and turkish bath. We offer a traditional cuisine revisited in a cruelty-free key. We are inspired by recipes from the Parma area, the Piacenza area and even a bit of northern Tuscany. The menu follows the seasonality of our vegetable garden and we also generously draw from what lawns and woods offer, to add a wild and magical touch even to the simplest dishes.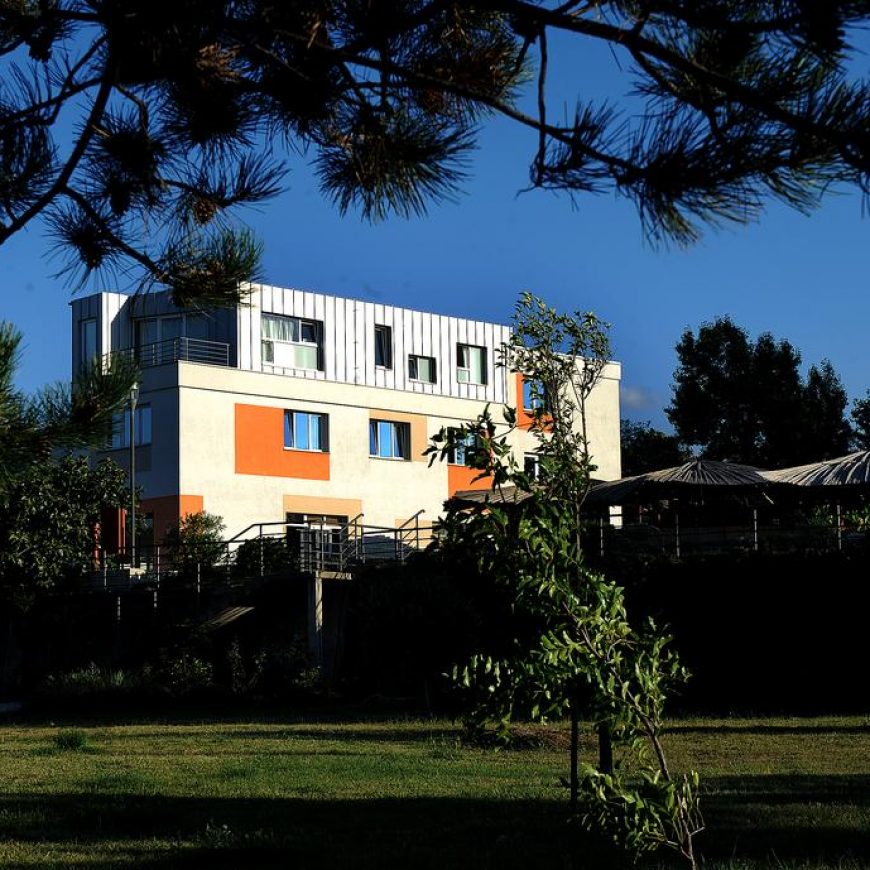 Not only for backpackers! The Dharma is a newly furnished hostel in the charming port city of Rijeka where part of a former industrial complex was architecturally transformed into a modern urban hostel. The location is superbly isolated from city noise. The hostel is around 200 meters away from the city beaches. The Dharma hostel promotes a holistic approach to tourism, with the possibility of staying active through yoga, exercise and relaxation according to international system "Yoga in Daily Life" whilst at the same time offering healthy vegetarian food. The hostel also has a bistro-coffee bar that offers vegetarian meals as well as a variety of soft drinks to all guests. There is also a modernly equipped multifunctional hall that offers the possibility of organizing seminars, symposiums, conferences and cultural and artistic programs. Perfect venue for your next group retreat!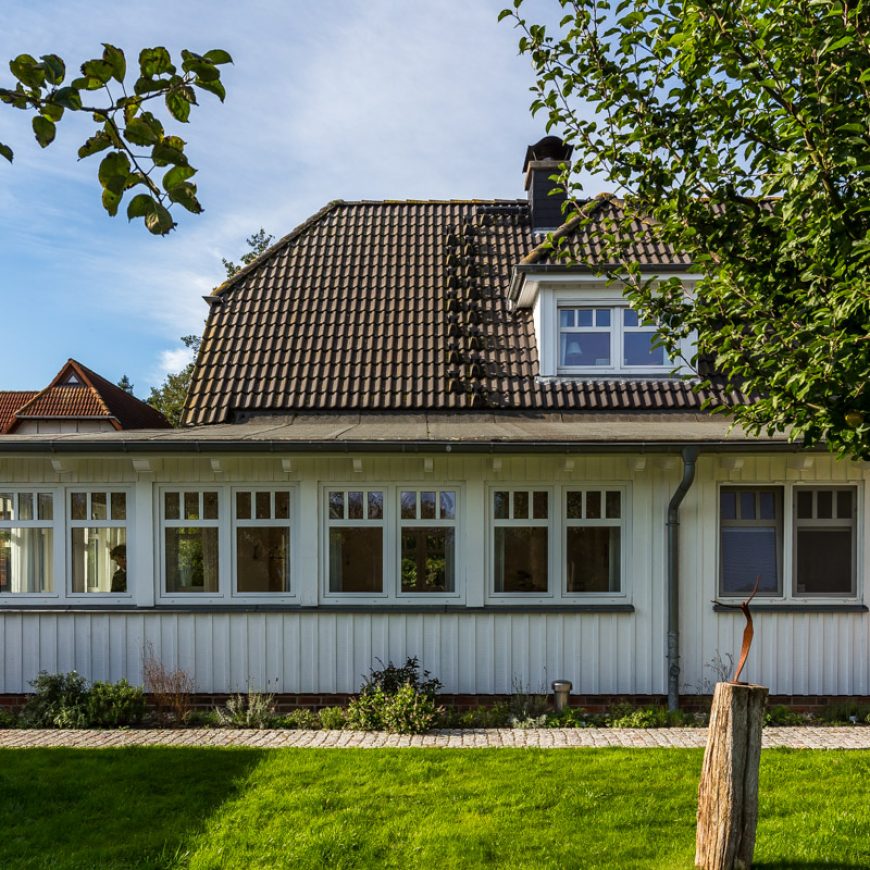 In 1954, Albert Einstein wrote that his most beautiful memories of Germany take him back to the peninsula Fischland/Darß… The organic hotel Carpe Diem is located at the Baltic Sea Resort Prerow, an old sailor's and fisherman's village on the Baltic Coast, on the Darß Peninsula. You will find the wellness hotel Carpe Diem enclosed by the national park "Vorpommersche Boddenlandschaft", surrounded by natural and ethnic forests, meadows and long white beaches. You will be warmly greeted in the middle of a large and beautiful 3000m2 garden enclosed by bamboo hedges, pollard willows, fragrant lavender hedges, herb beds and countless roses. The certified organic wellness hotel invites you to relax and take it slow, in order to find peace and tend solely to yourself for once.As soon as you enter Carpe Diem you feel the desire to simply stay there… whether for a quick break, a vacation alone or as a couple, for half a summer or for a health seminar in autumn or spring.The house with its Mediterranean charm and its modern and puristic design simply welcomes you to stay. It offers a modern health studio, a steam sauna, a Finnish sauna as well as a Japanese Kusatsu pool. At the in-house practice for naturopathy and osteopathy you'll find a line-up of health promoting treatment possibilities.The rooms and apartments with separate bedrooms are very brightly and appealingly designed with natural colours. One may also notice hints of Asian flair in the design.The owners and managers Mario and Simone Poppe adhere to a vegetarian/vegan wholefood diet and would love to pass on this very healthy lifestyle. Hence in Carpe Diem all dishes and drinks are freshly prepared as 100% organic, wholefood and vegetarian/vegan.