The definition of hospitality as 'making newcomers feel welcome' has been taken to new heights as hotels begin to offer employment and/or shelter to refugees.
The refugee crisis has been one of the most burning geopolitical and social issues of the last few years that has successfully polarized many European, and global, communities. Regardless of where you stand in this heated debate, the refugees are here to stay. We must help them transition into a new environment and give them the opportunity to become self-sufficient and support themselves.
Hospitality has been taken to new heights as hotels begin to offer employment and/or shelter to refugees.
We've clearly seen that to rely entirely on flaky government integration programs and overloaded social workers is not exactly the most promising solution, no matter how eager and welcoming the government. The NGOs, hard as they may try, are certainly doing some incredible work with tangible results, but are mostly focused on emergency response, relief and immediate assistance – long term solutions less so. "The scope of what we're talking about here–that many people–is something that governments can't fund alone and can't support alone," said Jennifer Patterson, project director for the Partnership for Refugees.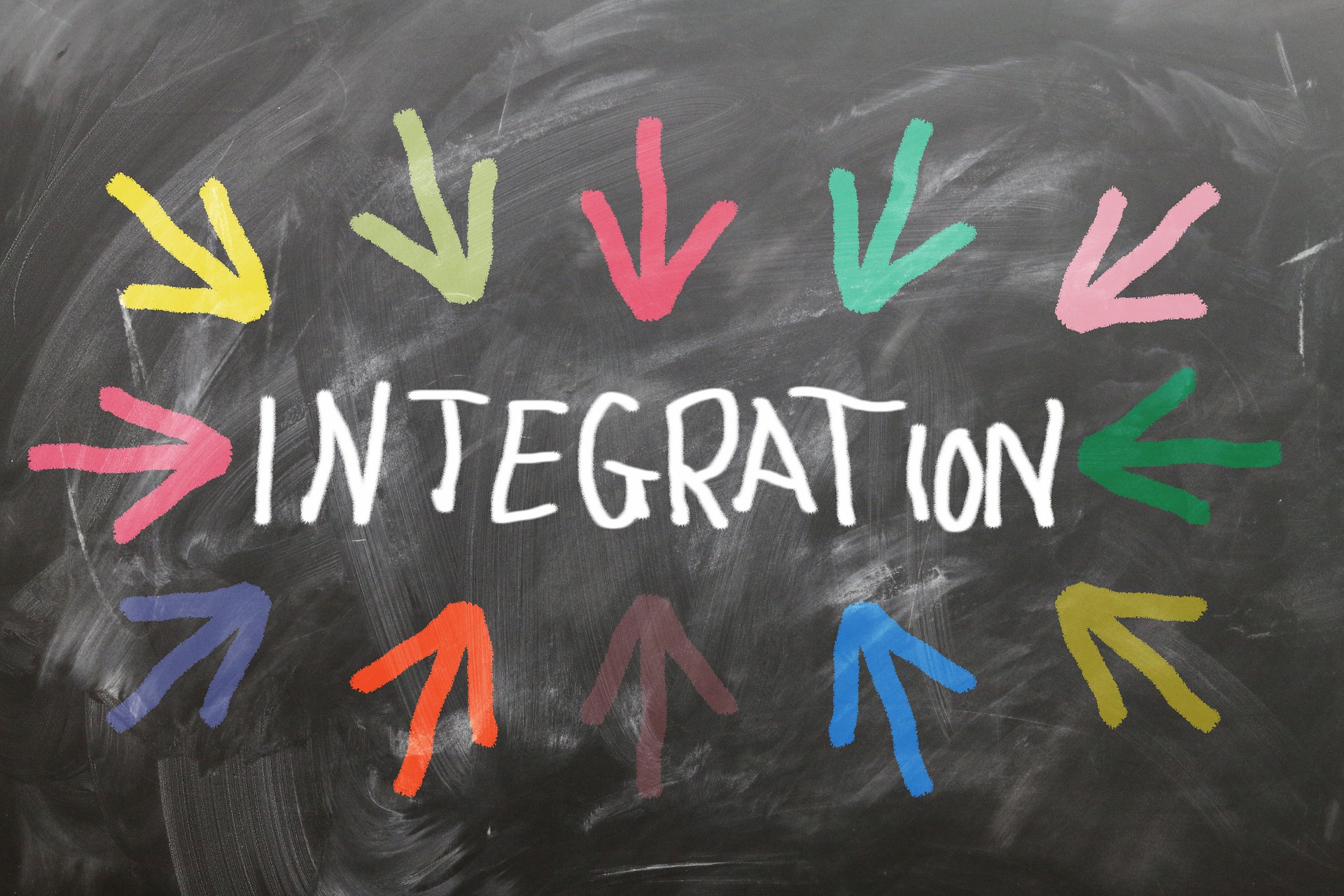 Enter private sector and the hotel industry. "We realized refugees were the ideal people to work in tourism," the founder of Magdas Hotel in Vienna Gabriela Sonnleitner told the Condé Nast Traveler magazine. "They're well traveled, speak multiple languages, and many of them come from countries where being a host comes naturally." For people with a refugee background, it is still difficult to find work in Austria (and other host countries). Initial lack of German language skills, the resentment of many employers, as well as the circumstance that refugees are only allowed to accept work after receiving a positive response to an asylum application (which can often take months or years) make integration difficult. The hotel serves as a testament that refugees can be trained to work and that they bring skills to their new host countries and inevitably contributes to a change in mindsets.
"We realized refugees were the ideal people to work in tourism."
Working at the boutique Magdas Hotel are people from 16 nations (of the total 30 staff!) as varied as Syria, Iran, Somalia, Chechnya, Bangladesh, Austria and Nigeria, with a wealth of personal life stories. Each and every one of them make this place so unique. If that wasn't original enough, each of the 88 rooms was designed using upcycling or donated furniture – the renovations of this converted care home were done on a tight (crowdfunded) budget. These are no cookie-cutter hotel rooms with run-of-the-mill charm. Every room in the Magdas Hotel has its own character. The breakfast buffet is a cornucopia of dishes from Europe, the Middle East and Africa.This initial Catholic charity Caritas project will soon celebrate its third anniversary and has been a business success story with a higher than average occupancy rate and excellent guest reviews. A win-win for all.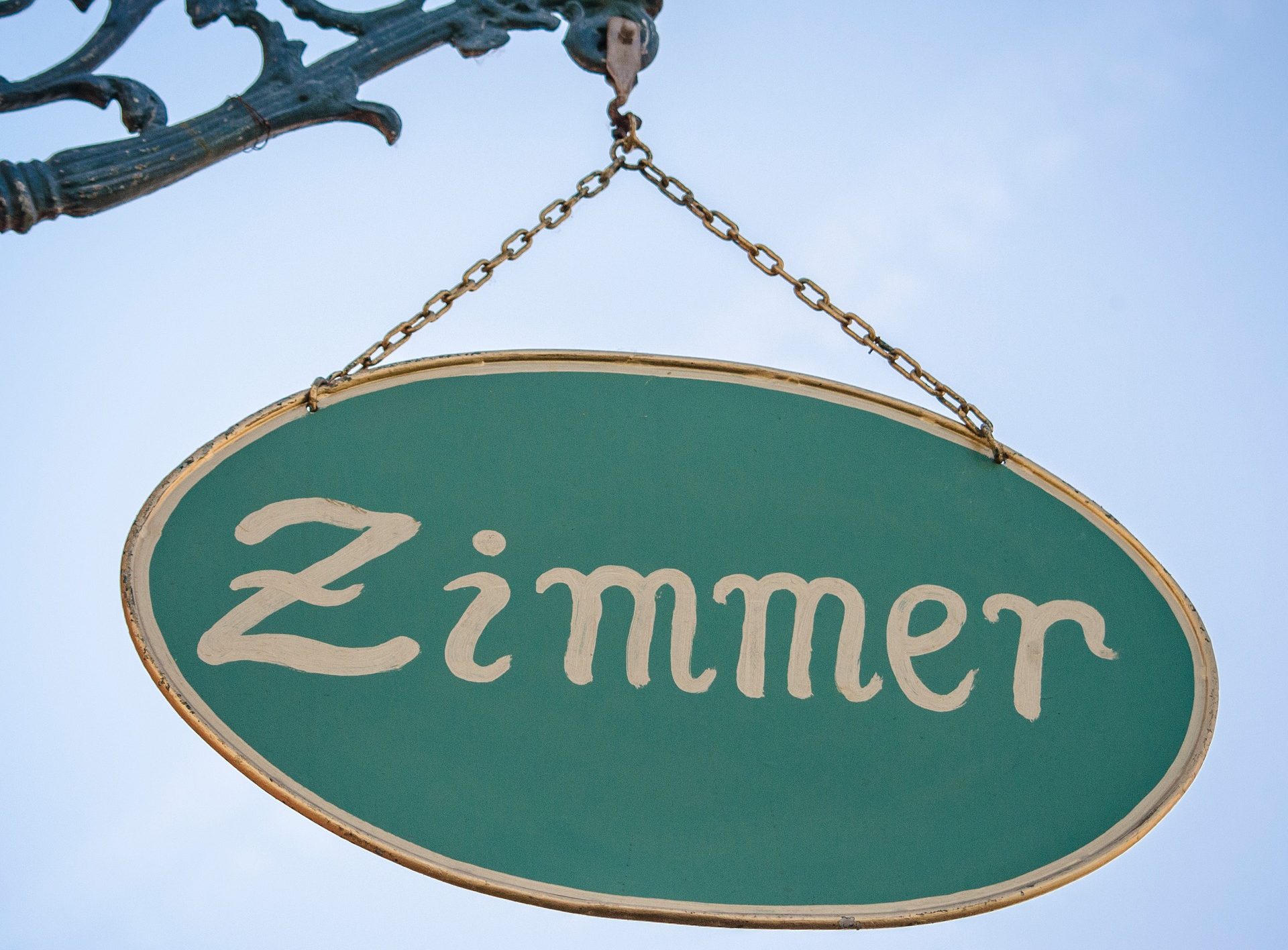 On the other side of the pond, the massive hotel enterprise which includes the Marriott, Sheraton and Ritz-Carlton brands among 30 others, Starwood Hotels & Resorts, employs newly resettled refugees in 19 US cities, and is starting a hospitality program to train more. The program entails hiring refugees for a variety of jobs, from housekeeping to all the way up to management positions. Through their foundation, they're also piloting new hospitality training centers in Dallas and San Diego, where refugees will be able to learn specific skills, such as customer service.
Airbnb did their part through their Open Homes initiative – existing hosts were invited to provide free accommodation to those in need, or 'open their homes and help make a difference'. The call to action was answered with a great success. Since 2012, the Airbnb host community has provided free short term housing to thousands of people in safe, welcoming places while they rebuild their lives after disasters, wars and conflict. (The program has since been extended beyond the refugee crisis – over 700 Airbnb hosts waived their fees during the recent Hurricane Harvey emergency in Texas and provided temporary shelter to evacuees.)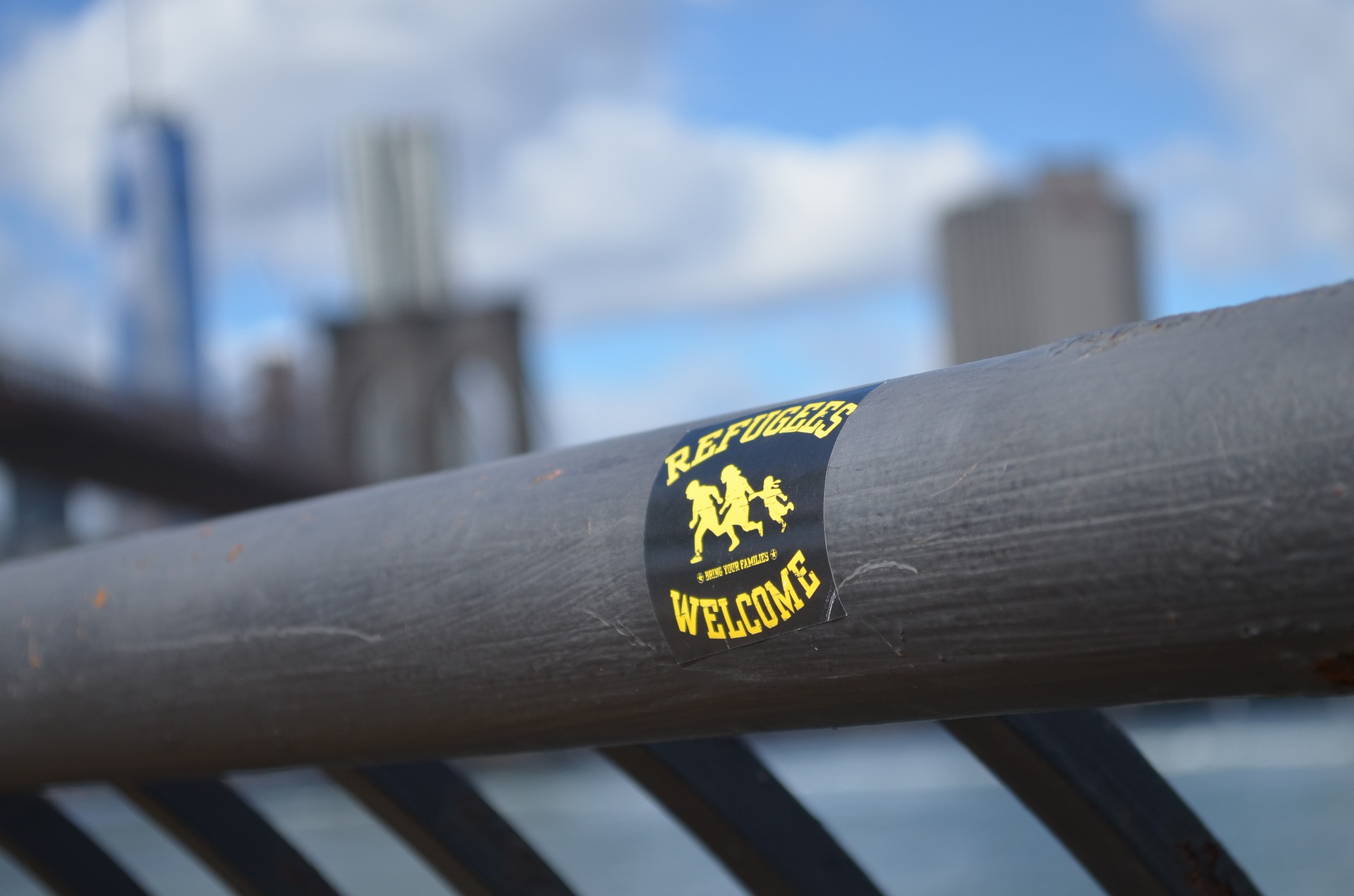 Back in Greece – the hotspot of the stranded – City Plaza Hotel also gained fame for showing the nation, if not the continent, how to welcome refugees. While the Greek state set up 50 plus detention centers and camps with questionable conditions to deal with the thousands of homeless refugees are living in the streets of Athens, including families with small children, some activists had another idea. They took over the City Plaza — which, like many businesses since the economic collapse, had been abandoned for six years. Along with eight other self-organized shelters occupied by refugees and activists around the city, the hotel offers displaced people a safe and dignified alternative to the miserable detention facilities.
The hotel demonstrates it is possible to welcome people with open arms.
At City Plaza, refugees find a place that allows for privacy, in an atmosphere of security and dignity. This is true for all 400 guests of the hotel, but in particular for the 185 children among them. Together with the refugees many people in solidarity now manage the daily life in the hotel. There is no support from the state. But there are good food, clean hallways, a pharmacy, a hairdresser, as well as language courses, a library and legal support. Everything is maintained on a voluntary basis and supported through donations. And all decisions are made collectively. "We live together – solidarity will win" is the motto of the City Plaza Hotel. The hotel demonstrates every day anew that even in a situation of crisis and poverty it is possible to welcome people with open arms and to create dignified living conditions for all. It's a symbol of hope, and, as their web domain suggests, the best hotel in Europe!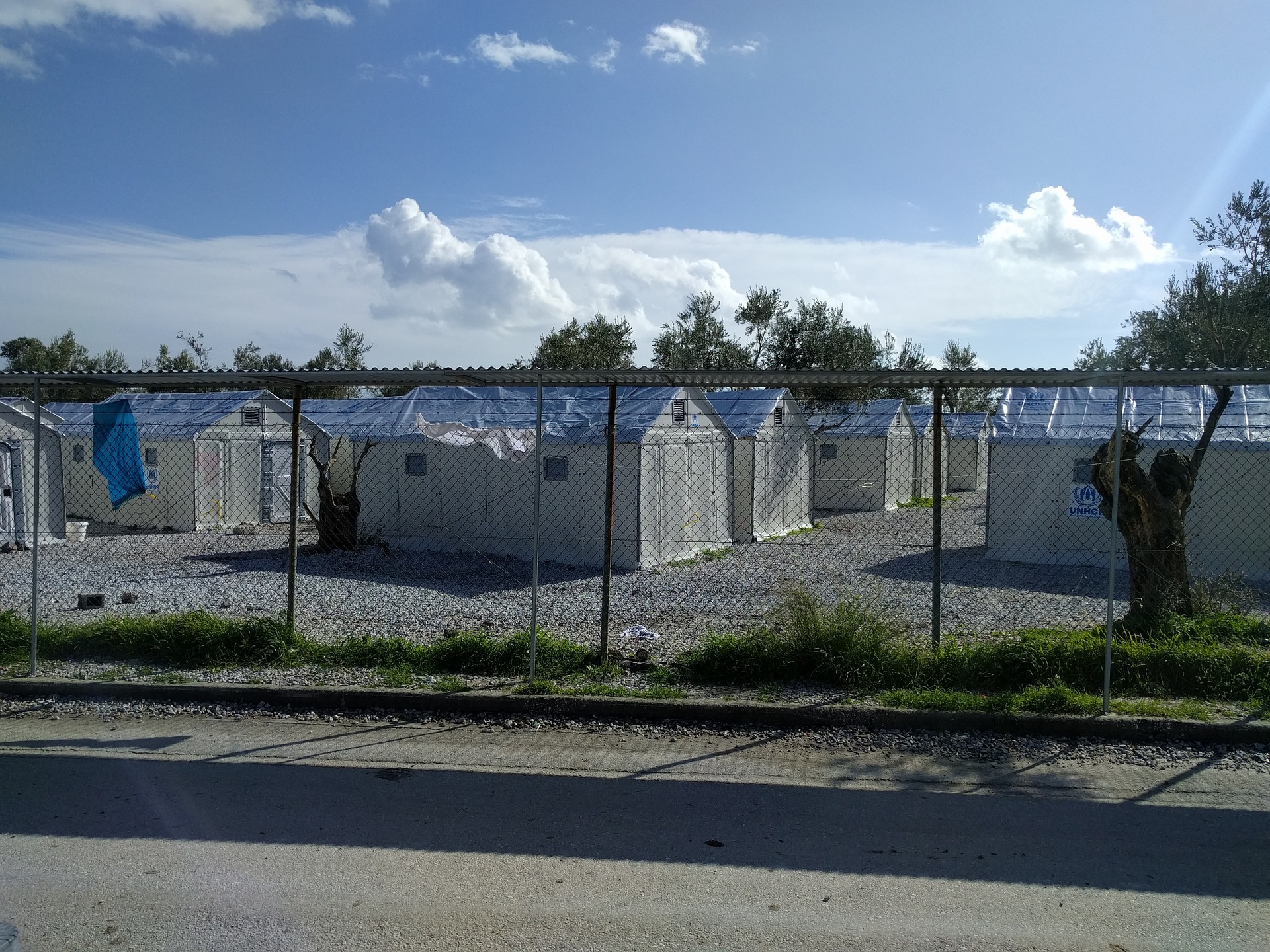 It's not just about surviving though, it's about thriving. We must facilitate integration and shift mindsets from refugees as a burden to an asset! In Germany, Angela Merkel recently pushed for more large companies to hire refugees. Some are mostly offering internships (about 100 of them) as refugees go through the asylum application process. Similarly, Linkedin launched a pilot project in February, called #WelcomeTalent, to help refugees in Sweden set up profiles and connect them with companies offering internships.
We must facilitate integration and shift mindsets from refugees as a burden to an asset.
In other branches of hospitality and tourism industry, at Denmark's Boundless Kitchen, refugees are encouraged to share their culture and ethnic background by cooking food from their home country. The venue has been the epicenter of bringing people together. The locals have been very supportive and shown curiosity, openness, and thankfulness.
Berlin's Museum of the Near East employs refugees as tour guides. Imagine a Syrian refugee showing you around the Syrian artifacts on display. Or admiring the blue-tiled Ishtar Gate, which once formed part of the entrance to the ancient Mesopotamian city of Babylon in modern Iraq – in the company of a refugee from Iraq! Genius. As one of the new tour guides highlights, "we are very thankful that Germany didn't only give us shelter, it opened museums, too. All countries that have refugees should do the same because it really helps with integration."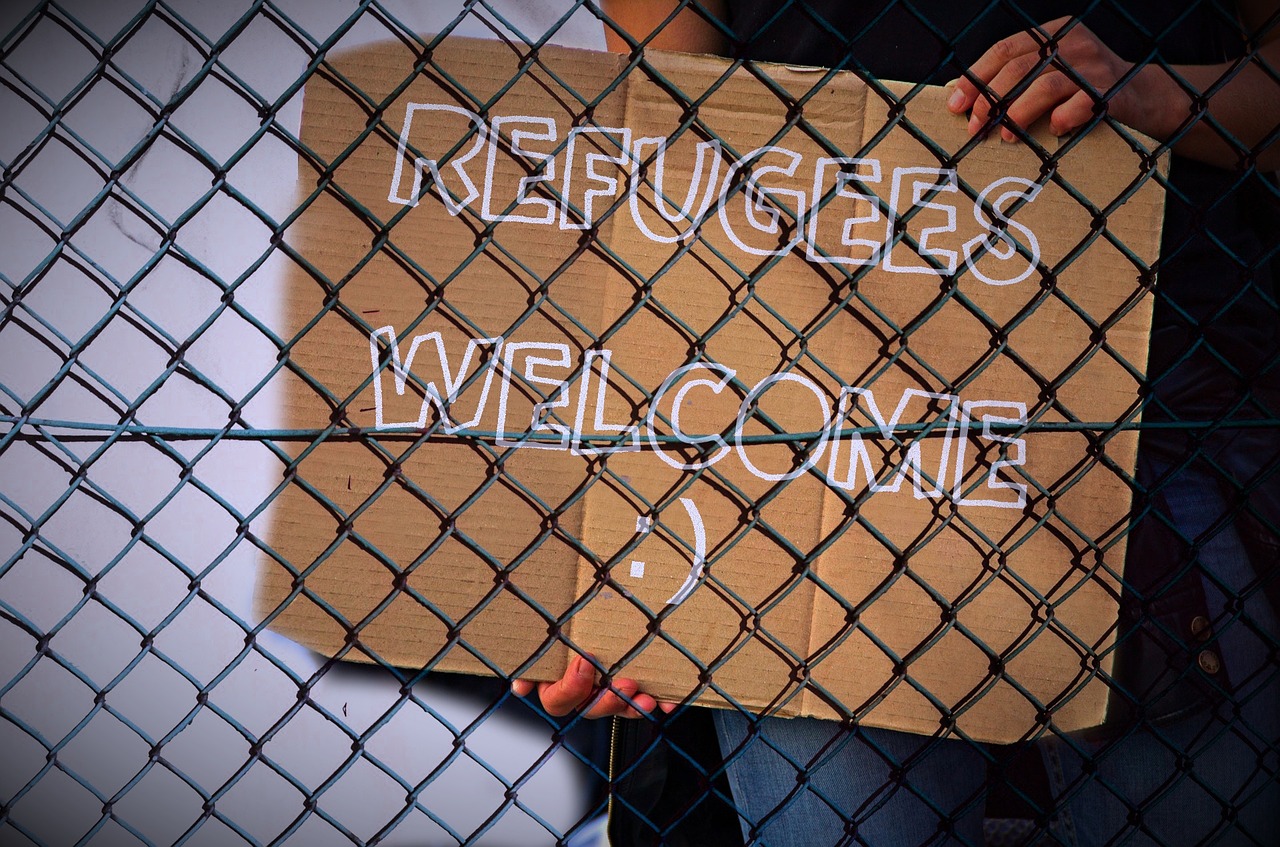 As the visionary 'conscious capitalist' Ron Shaich aptly puts it, "business is the most direct and powerful way to affect change in the marketplace and the world. It is better at creating change than any legislation, regulation or pressure from an advocacy group."
We are convinced that refugees and their many talents, skills and languages, unique life stories and cultural backgrounds, resilience, motivation (!) and can-do attitude are able to strengthen the hotel business and enrich each and every one of guest experiences. Consider picking a refugee-staffed hotel for your next stay. Or, as they say at Magdas – Stay Open Minded.
PS. You don't need to be a hotelier to make a change. Here are 8 practical ways you can help refugees.