Has your old luggage collected more air miles than you can spend on upgrades and is now collecting dust, in urgent need of a replacement? You know you need a new suitcase when you need to sit on it to zip it up, the handle won't fold back down, the wheels only roll in one direction and you're embarrassed every time you head to luggage claim.
Have you already selected a local charity shop as the new home for your unneeded old sticker-covered Samsonite and you're ready to venture into the department stores or the abyss of world wide web shopping? We've put together a few suggestions and sustainable luggage recommendations for you.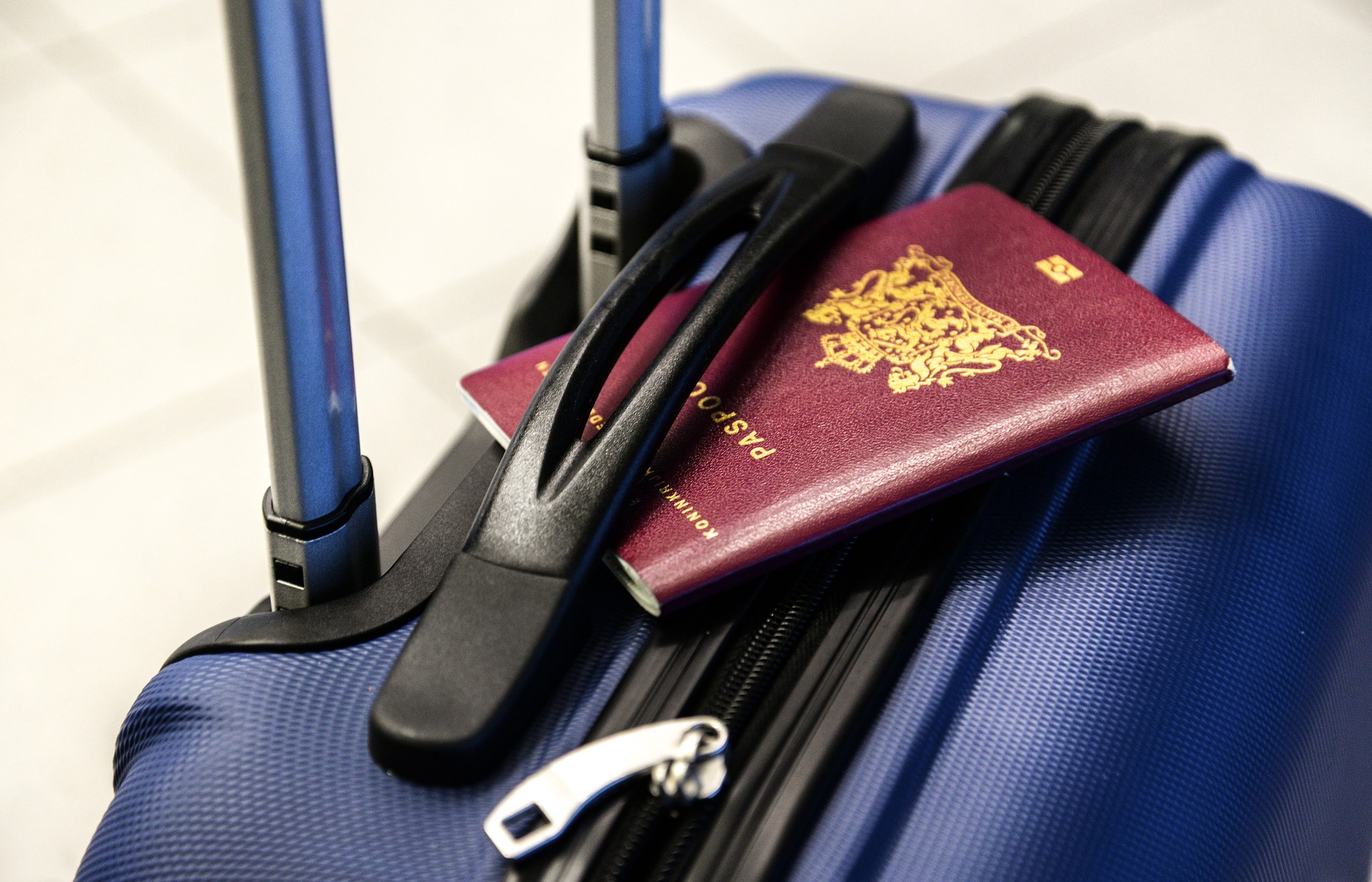 When shopping for a new eco-friendly piece of luggage, first and foremost look for pieces that are durable and made from quality materials so that they serve you as long as possible – some of them even come with a lifetime guarantee! Ideally, a suitcase should be made from renewable materials, too, and there are quite a few luggage options out there that aren't made from cheap and harmful nylon, polyester, fiberglass and/or PVC.
Meeting those higher standards of quality and sustainability can sometimes mean spending more on a new piece of luggage. Try to see it as an investment. Sure, it's OK to participate in discounts and sales. The crucial element is to research the brands – their practices, policies, craftsmanship. A truly eco-friendly and ethical suitcase can only be discounted so much.
When you hear, "I'm so excited about the deal I got", do you sometimes wonder, "At what cost?"
Did someone else pay by not being compensated fairly for their labor? Will you pay when you have to buy a new product to replace this one? Will the farmer downstream and that farmer's customers pay because of environmental violations? What is the real cost of that cheap import? Some of these costs come back around later.
A truly eco-friendly and ethical suitcase can only be discounted so much.
These days it seems we no longer make purchasing decisions based on craftsmanship and longevity, but on affordability and disposability of style. Factory outlets are the new tourism destination (!), and a fast growing segment of not only the retail industry but also the travel industry, both in Europe and North America.
We've grown accustomed to detachment, and to being able to get rid of cheap items when they no longer serve us. Just because we can. But low prices always have a hidden cost, which reflects on labour, safety, quality, environment, and sustainability of many communities, especially in China and South-East Asia.
The Chinese call those who make, sell, and profit from substandard and counterfeit goods the heixin, or "small, black- hearted ones".
We got a feel of those hidden costs when a textile factory in Bangladesh collapsed four years ago, killing more than 1,000 people. In nearby Cambodia, as of this year the government agreed to raise the minimum monthly wage of workers in its crucial textiles industry to $153, and the industry is already facing challenges. Investors may leave to find cheaper places – for instance, the new Cambodian figure is more than double the $64 minimum wage for garment workers in Bangladesh, the world's second biggest exporter of garments after China. The competition is fierce and as always the needs of shareholders are attended to before those of stakeholders, i.e. communities and livelihoods.
We as customers couldn't be more responsible. As Ellen Ruppel Shell highlights in her book Cheap: The High Cost of Discount Culture, "Without China, there would be no Cheap. Still, predictable generalizations about this vast and fascinating nation do not apply. In Shanghai and Taizhou the role Western business interests have played in keeping prices low and conditions difficult is crystal-clear. The Chinese call those who make, sell, and profit from substandard and counterfeit goods the heixin, or "small, black- hearted ones", and as we will see, the heixin come in many nationalities. What I hope to convey is that we have more in common with the people of China than many of us would like to believe. As one trade expert told me: "The severe exploitation of China's factory workers and the contraction of the Western middle class are two sides of the same coin."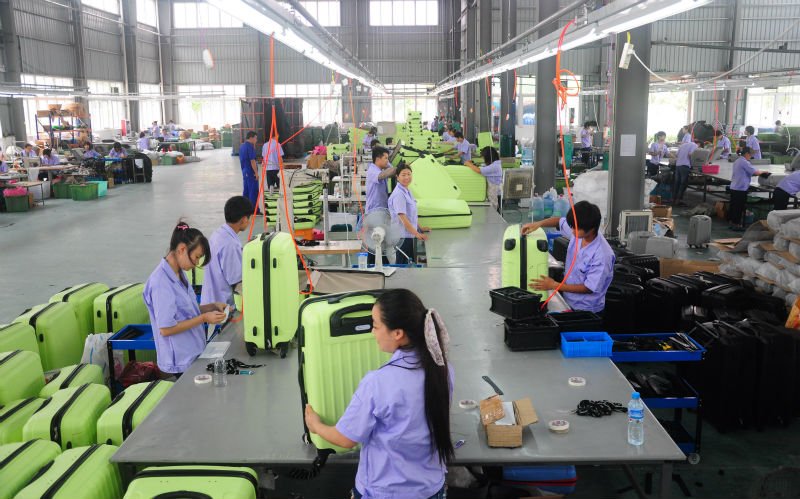 With this in mind, we have tried searching for the most ethical luggage brands out there. Fortunately, the selection is more than decent and growing.
Naturally, thinking of sustainable travel gear brands with strong CSR policies, the name that comes to mind first is Patagonia. Their Black Hole™ Duffel Bags are made from materials certified by the bluesign®. As a solution for a sustainable textile production, the bluesign® system eliminates harmful substances right from the beginning of the manufacturing process and sets and controls standards for an environmentally friendly and safe production. This not only ensures that the final product meets very stringent consumer safety requirements but also provides confidence to the consumer to acquire a sustainable product.
You can track each bag's supply chain via their very thoughtful Footprint Chronicles feature. Dong-In Entech, for example, is a Vietnamese sewing factory that produces the Black Hole™ bags. They are very proud of their "Zero-Wastewater Discharging System," in which all the wastewater from their manufacturing is treated onsite and utilized to water trees surrounding the factory. Not only is there no wastewater pollution in nearby waterways, but all of their water is recycled and reinvested into the natural environment around them. The worker community is also very close at this factory and employees play in a daily soccer league at lunch and after work!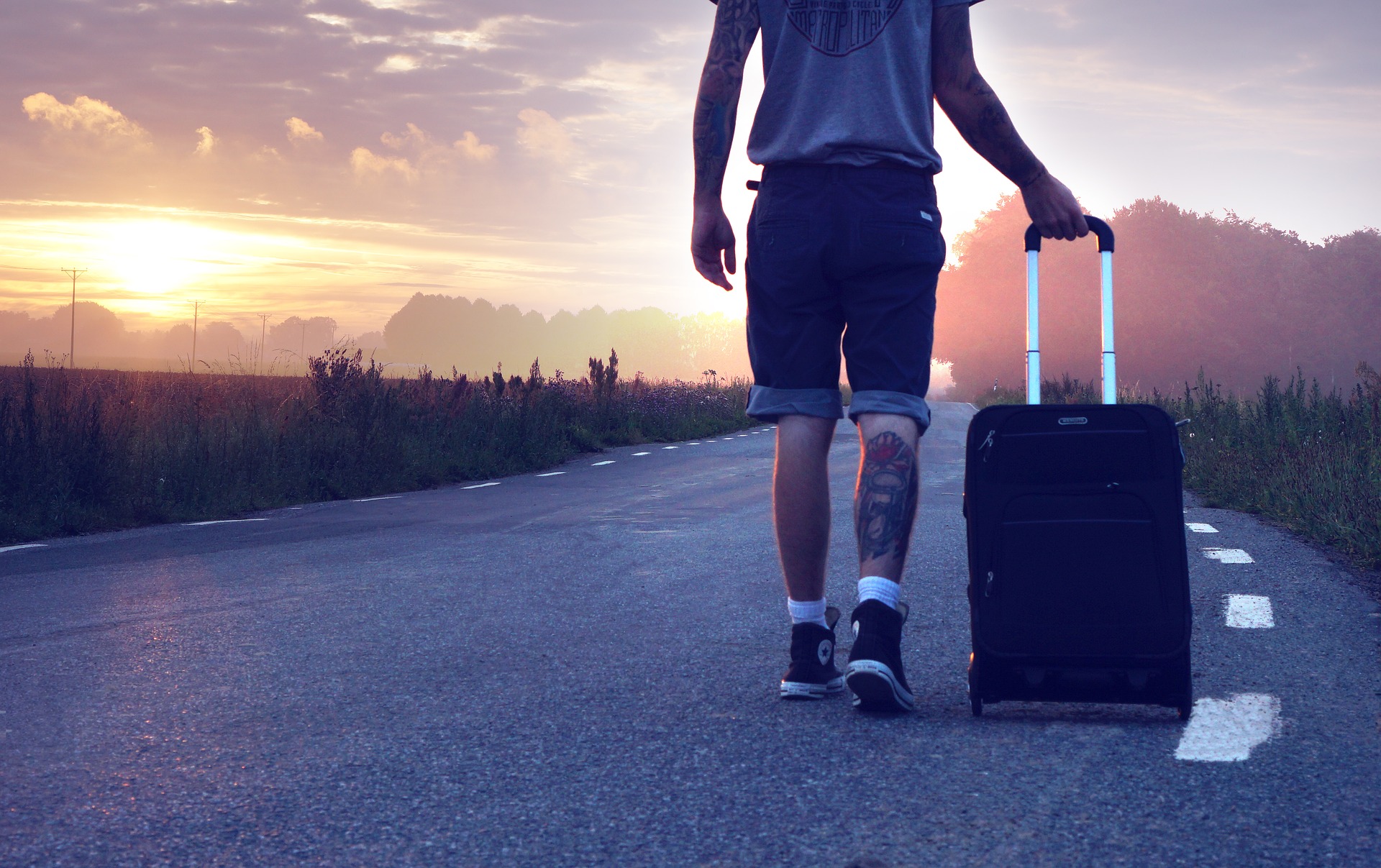 Similarly happy are Brazilian employees of The Real Deal luggage company. It's is a line of bags handmade by a rural community (each bag is therefore one of a kind) in a remote small village in rural equatorial Brazil from recycled canvas tarps that once stretched across the beds of cross-country cargo trucks hauling open freight. They use recycled tarps in an effort to cut down on the wasting of the world's resources – and yes, also because they happen to look very, very cool. They also have a great range of cool yet practical travel hats.
If you're after a classic hardside spinner style, Traveler's Choice may be worth taking a look. Their Eco Traveler P.E.T. Hardside Expandable Spinner Luggage Suitcase is made with durable 100% P.E.T. recyclable material that is as Strong and Impact Resistant as Polycarbonate material and is BPA free and EU REACH quality compliant. They are passionate about innovating quality luggage that not only looks good, but is also good for the environment. With the eco-friendly P.E.T. Spinners, and 10 year warranty, you can travel confidently knowing that you are doing your part in caring for future generations.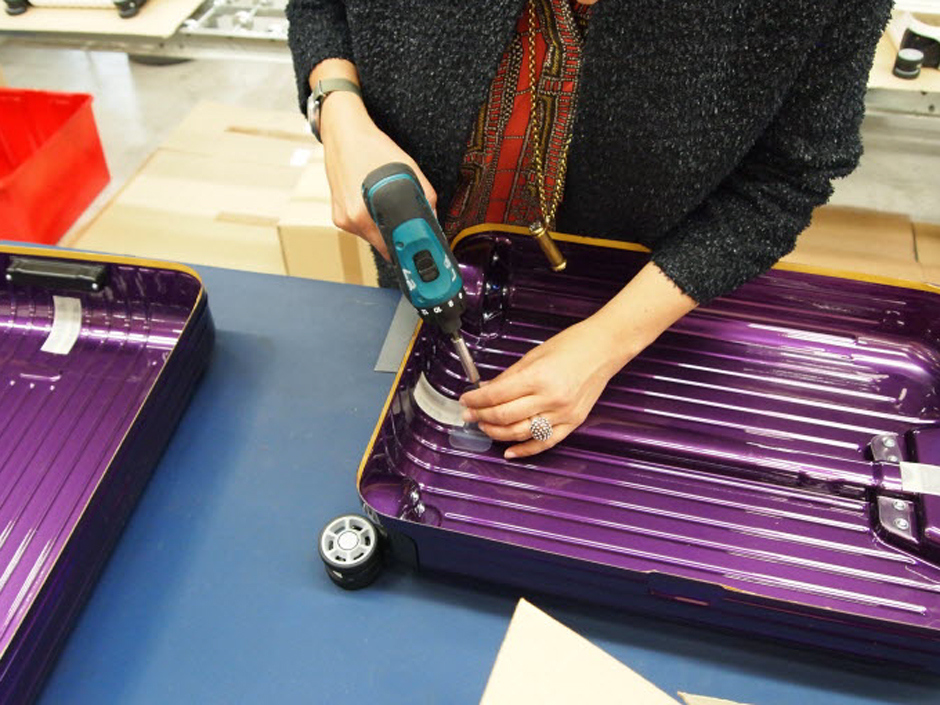 For a more traditional look that's no less green, try the Muir Pass Collection of spinner suitcases from The Sierra Club, no less. Why not support America's oldest environmental organization while shopping for suitcases? They are affordable, durable and made from zero PVC fabric along with other recycled and renewable materials.
Another noteworthy brand dedicated to making quality products matched by the company's commitment to doing good is Timberland. A global leader in the design and engineering premium-quality luggage for consumers who value the outdoors and their time in it, Timberland markets products that offer quality workmanship and detailing and are built to withstand the elements of nature. We love the look of their Mountain Wheeled Duffles and the 4-piece sets.
And then there are the previously mentioned San Francisco based Timbuk2, and the Swiss bag and luggage company Freitag. If you hurry you can still contribute to their current Kickstarter project – the ZIPPELIN is the first ever inflatable rolling travel bag that won't get in your way once you're back home.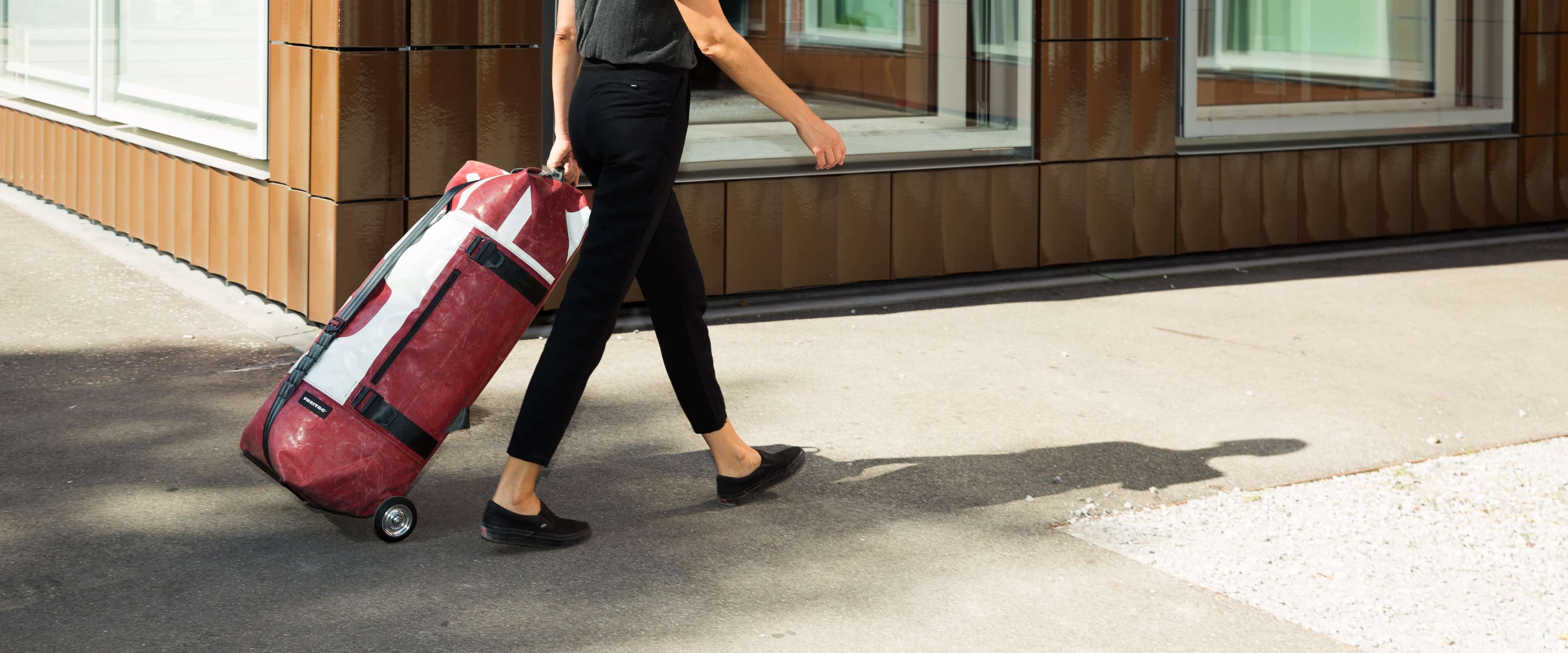 If you're searching for weekender bags, backpacks and travel accessories such as toiletry bags, passport holders and luggage tags, make sure to check out the broad offering of vegan leather goods for men and women by Matt & Nat. This eco-conscious company produces some truly gorgeous and eco-friendly pieces.
We need to rediscover the true value of craftsmanship over style, quality over quantity.
The idea behind MAT(T)ERIAL and NATURE originally came to life out of the will to explore the synergy between the two. Their simple motto, "Live beautifully", means appreciating the humanity, creativity and positivity found in all of us. They are committed to not using leather or any other animal-based materials in their designs. Over the years, they've experimented with different recycled materials such as recycled nylons, cardboard, rubber and cork. Since 2007, they've been committed to using linings only made out of 100% recycled plastic bottles and have recently introduced recycled bicycle tires to their collections.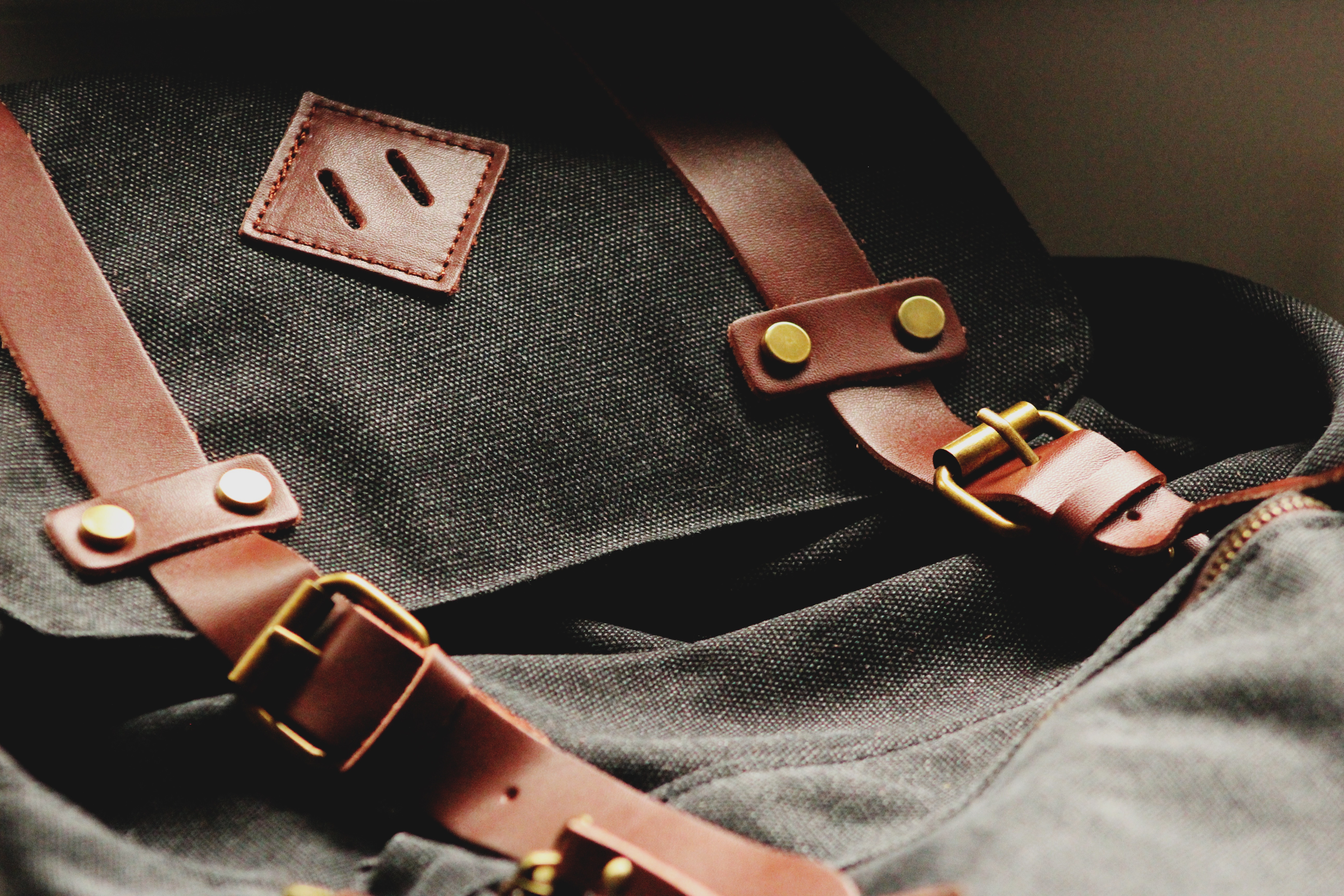 We need to rediscover the true value of craftsmanship over style, quality over quantity, investment over low price, and connectedness over disposability. Slow living can be a deeply satisfying one.
How to dispose of your old suitcase in an eco-friendly way? Find out here.