From minimizing your footprint and free exercise that's much more exciting than the hotel gym, to being able to access the best sunset viewing spots, there's rarely a better way to explore a new destination than on two wheels. While mountain biking and adventure cycling are a thing of beauty and a thriving sector of tourism in itself, today we'll talk about the more casual and leisurely biking culture, largely focused on cities and day trips in the neighboring countryside.
The bicycle makes sense in urban areas. Investment in bicycle infrastructure is a modern and intelligent move for a city to make. Plenty of research shows the social, economic, environmental, and health benefits from urban cycling. Studies from Denmark tell us that for every kilometer cycled, society enjoys a net profit of 23 cents, whereas for every kilometer driven by car we suffer a net loss of -85 cents! With rising urbanization, our cities need modern mobility solutions and the bicycle proves time and again that it can offer results.
There's rarely a better way to explore a new destination than on two wheels.
This year's bi-annual Copenhagenize Index – the world's most comprehensive ranking of bicycle friendly cities – had classics like Amsterdam and Copenhagen on the podium, as well as surprises such as Tokyo moving up to the top 20, and featured some less than obvious cities without a long bike infrastructure history such as Seville and Ljubljana (European Green Capital in 2016).
While the index analyzes the bike-friendliness from an local, everyday life point of view (read the detailed overview of the top 20 cities here), we've put together a list of our favorite less talked-about places to explore on two wheels as a visitor. Nearly all feature bike-share programs, making it easy to borrow a bike for an hour or a few days. You can also simply rent one from a local bike shop once you arrive at your destination.
These bike-friendly destinations across all continents boast good infrastructure, beautiful views and plenty of services to keep the ultra green bike culture moving forward:
San Sebastián, Spain
Discover Basque charm on two wheels – mix up history, art, culture, top cuisine, royal palaces, historic hotels and Spain's best surf beaches. Not only does San Sebastián's extensive cycle path network mean that you can enjoy this beautiful compact city itself on a bicycle, but the surrounding rugged coastline is the perfect backdrop for some of the most scenic bike rides in all of Europe.
With San Sebastián (Donostia in Basque) as your base, you can venture out on stunning day trips either in the direction of Bilbao, the French boarder or inland through cider apple fields and txakoli (fantastic Basque sparkling wine) vineyards covering breathtaking mountain slopes. An array of pintxo bars and cidrerias in small towns and villages on the way means you don't even have to pack a picnic.
The surrounding rugged coastline is the perfect backdrop for some of the most scenic bike rides in all of Europe.
The city of San Sebastián also has a long established strong cycling culture and awareness in place, with many local aficionados of the sport. What this means in practice for you as a visitor is that no one will bat an eyelid as you'll lean the bike up against bar walls or tables, wandering from one pintxo bar to another, navigating the Old Town's narrow streets and alleyways, feasting on different small plates of some of the best food you'll ever have at each one.
Find a directory of bike rentals here and explore on your own, or join a tour with Basque Country Cycling.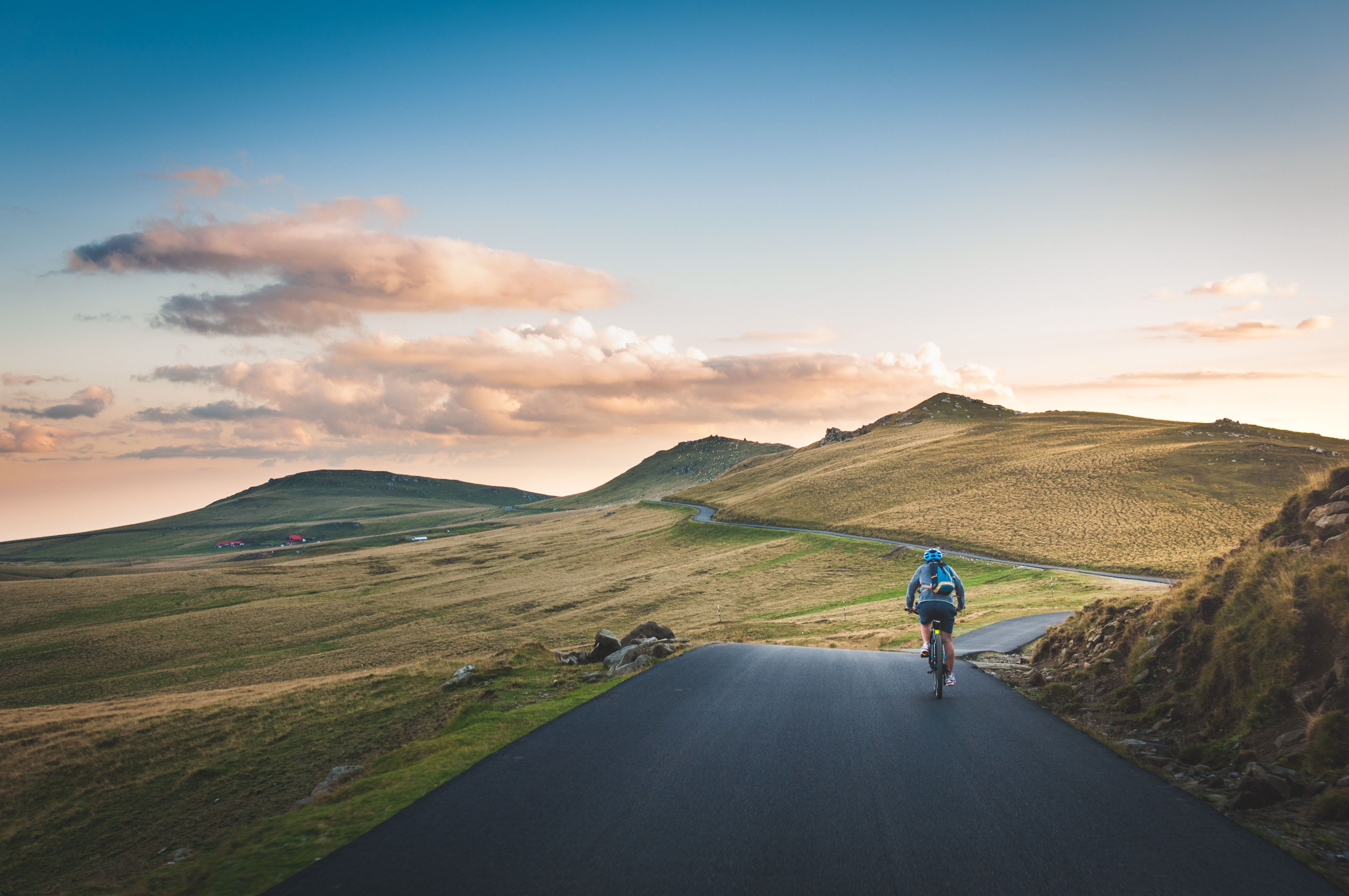 Bogotá, Colombia
Bogotá is a living proof that even in South America there is hope for the urban biking culture to develop. It is a true model of bike friendliness, boasting the most extensive network of safe ciclorutas – or bikeways – on the Latin continent (Download the cycling map), which makes it easy to explore its treasure trove of art galleries, cultural events, incredible cuisine and coffee shops serving world-famous Colombian coffee.
Cycling in the capital is not only becoming more convenient, but an integral part of Bogotá's life. In an attempt to reduce traffic, every Sunday and public holiday certain avenues remain closed to car traffic – a welcome tradition known as Ciclovía which also features everything from concerts to yoga and has been copied the world over.
Tourists can use the city's efficient bike sharing system, or one of many private rental shops such as Bogotá Bike Tours (they also offer cooking classes and exciting volunteering activities!)
Bali
Anyone who read Eat Pray Love knows that cycling through Bali comes with many perks such as finding a husband ? The reality is a little less romantic, but it definitely lets you experience the beautiful countryside of the island, as well as rural Balinese village life from up close. Pedalling through rugged terrain alongside rolling rice fields, volcanic rims, zooming downhill past ancient temples and plantations while greeting local farmers and villagers going about their daily lives as you pass by, all add to the experience.
You won't walk far in any town without seeing a "bicycles for rent" sign. Even in smaller, less tourist-oriented areas bicycles can be found rather easily, but the major tourist spots – Kuta, Nusa Dua, Sanur and Ubud – are literally loaded with rental shops, which usually also operate as cycling tour organizers. Joining a tour might be unnecessary for experienced riders, but for beginners or families a guided tour offers an easy introduction to Balinese cycling.
Banyan Tree offers day tours around starting from Ubud, Nusa Dua and Kuta and Bali Bike runs daily, day-long trips from Ubud to the surrounding rice fields and country roads. Make sure to check the brakes and wheels before departing.
Santa Monica, California
Admittedly, there are not many parts of Los Angeles we'd dare to explore on a bicycle. The car reigns supreme in the City of Angels and surrounding areas. Santa Monica is an exception though. Gorgeous topography, temperate weather, and a bike-loving locals make it an ideal destination for a two-wheeled adventure. Whether you're after a leisurely beach cruise or a scenic road ride, the area's diverse trails, roads, and tours deliver.
Navigating the city by bike is also a breeze thanks to bright green bike lanes that help protect cyclists and Breeze Bike Share program, which offers both advance online and on-the-spot rental options. Visit their website for information and inspiration.
Nagoya, Japan
Japan is arguably the cycling world's best kept secret. A vast majority of the population relies on a bicycle to some extent, especially outside of the metropolitan areas. Back in the day, the bicycle was the most prized possession in Japanese households. With modernization came new technology and cars, but the bike has hardly fallen off the pedestal. On the contrary, the cycling culture is clearly having a revival.
We can see it in Japan's wealthiest city – Nagoya – where the authorities got inspired by Copenhagen's extensive cycling system, and built a network of bike lanes of their own, transforming the city into a cycling paradise. Indeed, Nagoya is seeing a growing number of "tsukinists", i.e. those who commute to work by bicycle, owing to the public's higher awareness of environmental and fitness issues.
Japan is arguably the cycling world's best kept secret.
Strategically located in the centre of the country in between Kyoto, Osaka and Tokyo, Nagoya could be a great starting point for exploring both the surrounding cities and its stunning mountains. Nagoya itself lies on flat land, so it's easy to cycle around, and offers everything from ancient shrines to modern department stores, as well as unmissable culinary delights. It's all within easy reach of a bike path.
And if you happen to be there in time for the cherry blossom season (around April) why not join this delightful cherry blossom viewing bike tour, complete with a bento box and sake picnic.
Oxford, UK. And Cambridge, while we're at it.
Student cities the world over tend to be synonymous with cycling cities, and Oxford is no exception. Almost 20% of residents usually cycle to work (or school), the second-highest rate of any local authority in the United Kingdom. Only Cambridge is higher.
Student cities the world over tend to be synonymous with cycling cities, and Oxford is no exception.
With this in mind, the city's cycling infrastructure isn't really as good as it should be. As most of the British cities, Oxford has a Victorian layout, including narrow roads that are not known as the most bike friendly in the world. However, Oxford is one of those cities that struggle with success to become more and more bike friendly for locals and visitors. To achieve this goal the municipality invests in cycling infrastructures and offers updated maps of the cycling routes. Plus, the cobbled streets more than make up for inconvenience with their charm.
You won't find much London-style cycle chic here, simply lots of people, young and old, getting about their daily riding business. Drivers, especially those navigating the city's buses down the narrow streets, are respectful and know to look out for cyclists and accidents are rare.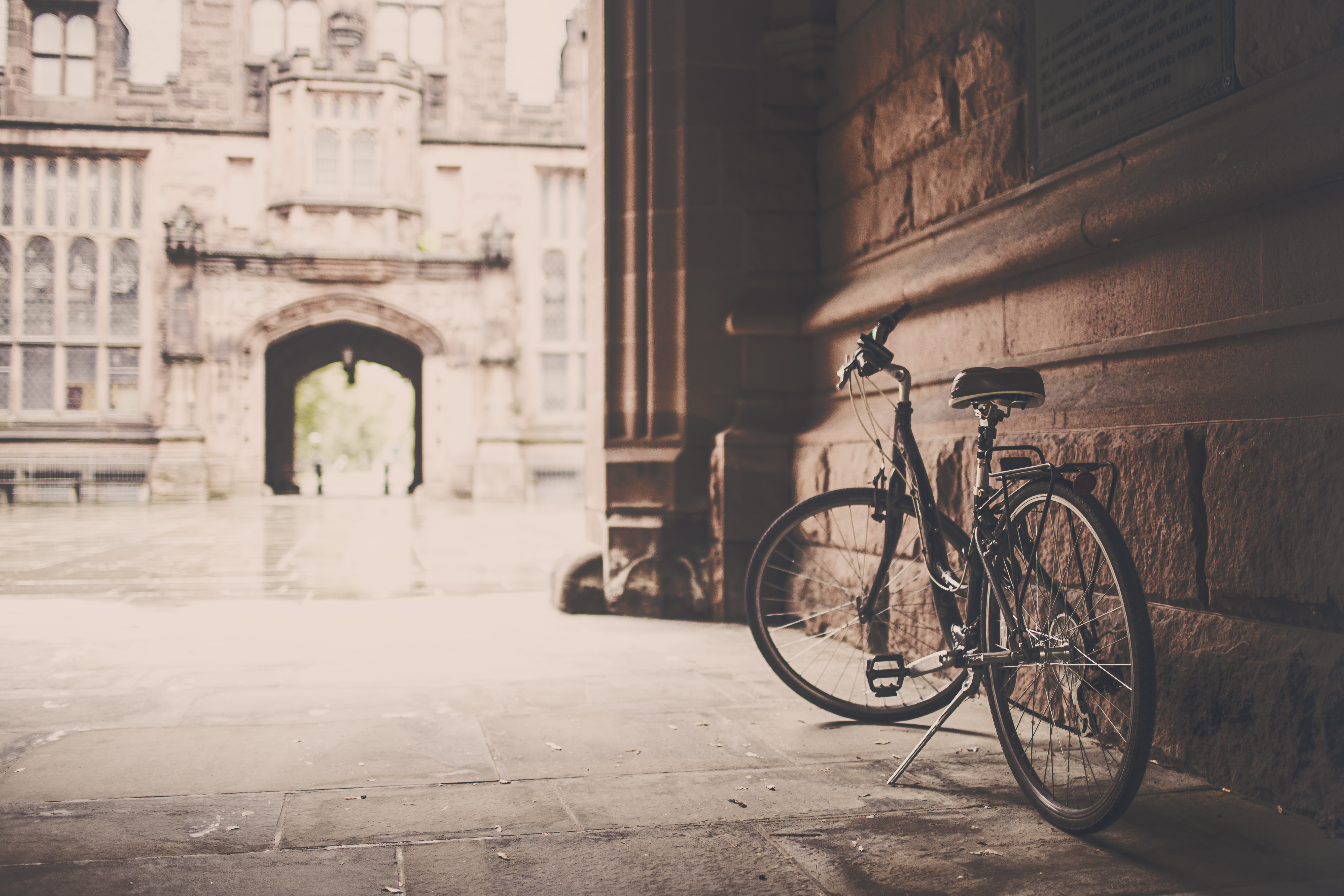 Rent a bike, join the thousands of students and explore Oxford and its famously beautiful surrounding countryside at your convenience. Alternatively, saddle up for a bespoke or a group tour.
If you have an extra day, why not take a trip between the two great cycling university towns? This Oxford to Cambridge 100-mile journey is one of historic churches, village greens, country pubs and tiny artesanal shops – a very picturesque rural ride.
Singapore
Cars may still be most Singaporeans' ride of choice but there's no denying the city's biking culture is growing rapidly. Singapore's government has been actively promoting cycling as a mode of transport, not simply a leisure activity. To back that up, it's been building an extensive network of bike lanes on the city's main roads that is expanding monthly.
With such a well maintained network of bike paths on offer (many of them brand new), great value bicycle rentals and a population desperate for a breath of fresh air, a few hours on a bike can reinvigorate even the most weary of Singaporeans and tourists alike. Join the city dwellers to get the most authentic perspective on this curious city-state. Too small to bother with public transport (you'll miss all the views down underground on the metro), too big to traverse on foot – two wheels seem to be the ideal means of getting from A to B.
If you prefer group touring, our favorite is Tastes of Singapore cycling food discovery tour. And trust us, in this unique melting pot of Chinese, Malay, Japanese, European, Indian cuisine and more, there's a lot of culinary discovery to be done! Plus, the bike comes in handy in the attempt to burn it all off…
Portland, Oregon, USA
Considered one of America's cycling meccas, Portland ranks number one for bike commuting per capita among US largest cities and features one of the most extensive bike networks in the country. Portland's municipality decided to transform the city into a bike friendly place by investing over $600 million to expand cycling infrastructure to include almost 1,000 miles (!) of bikeway by 2030.
Cyclists can access free safety information and benefit from the public bike rental system and amenities such as bike lockers. In addition, there are also free printed city maps designed to help tourists explore the city by bike. Check out Portland's 1.5 mile Eastbank Esplanade trail along the Willamette River and be sure to head to Forest Park, the largest urban preserve in the US.
The city also organizes an array of bike-centred events. Visit in June when the cycling culture peaks during multi-week Pedalpalooza event, which features 200+ local-led, themed rides, all open to the public. Whether you're a cycling fanatic, an occasional cruiser or just a lover of fun events, Pedalpalooza has something for you. This bike and fun focused festival celebrates summer's arrival with more than 200 rides throughout town. You can take the Midnight Mystery Ride or try out bike polo. Or embrace your inner naturist and join the thousands of riders for the World Naked Bike Ride.